Arenado, CarGo receive awards before home opener
Ceremonies also include traditional military recognition, flyover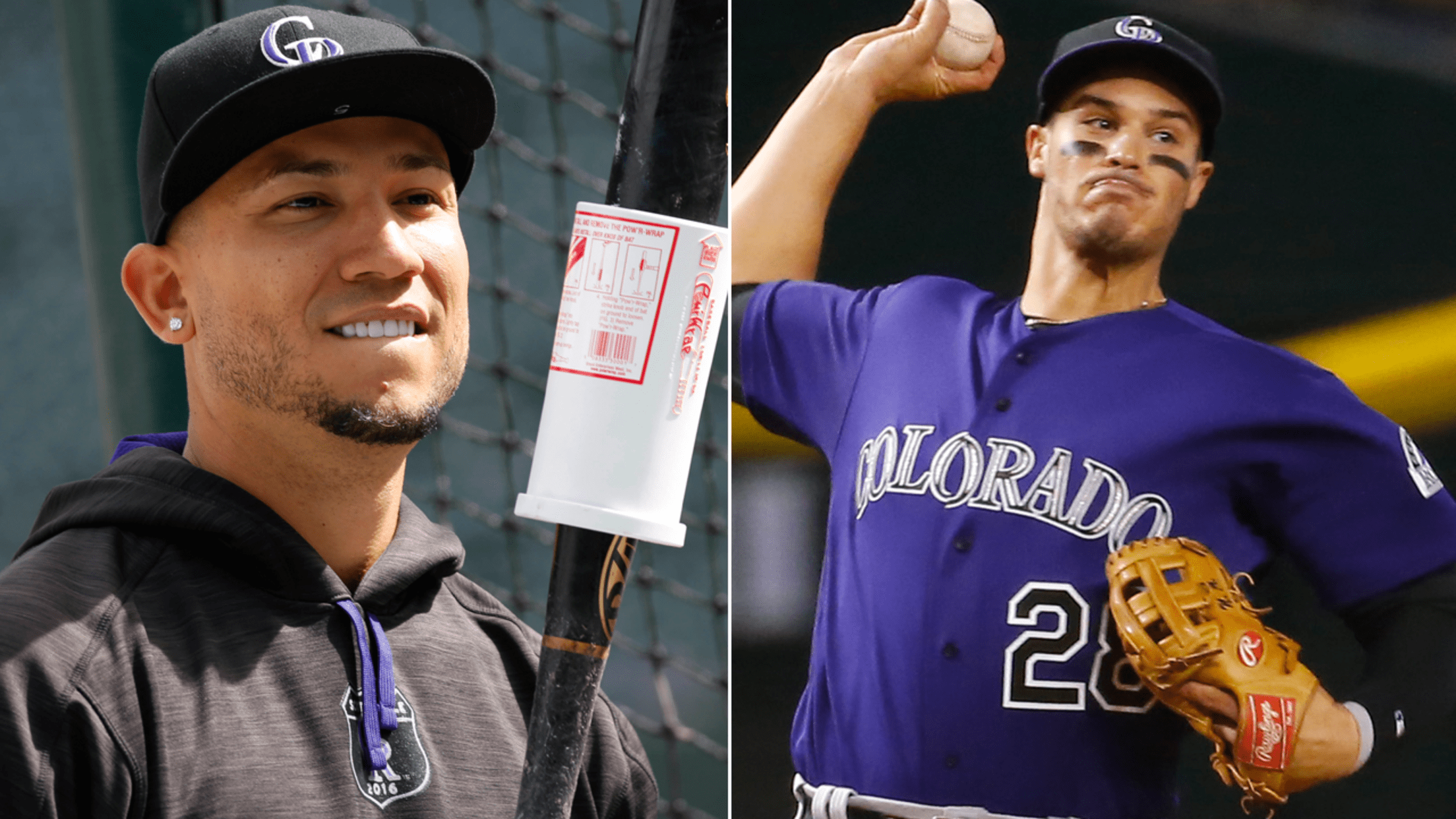 Rockies' Carlos Gonzalez and Nolan Arenado received Silver Slugger Awards before Friday's home opener. (AP) (AP)
DENVER -- The Rockies opened 2016 by celebrating third baseman Nolan Arenado and right fielder Carlos Gonzalez -- the best of 2015.Ceremonies before Friday's home opener against the San Diego Padres included the honoring of the military, with the Army, Navy, Air Force, Marines and Coast Guard, with a military
DENVER -- The Rockies opened 2016 by celebrating third baseman Nolan Arenado and right fielder Carlos Gonzalez -- the best of 2015.
Ceremonies before Friday's home opener against the San Diego Padres included the honoring of the military, with the Army, Navy, Air Force, Marines and Coast Guard, with a military color guard recognized as they marched onto the field -- a Rockies tradition. The color -- with a large American flag covering most of center field and purple balloons being released into the mile-high air -- was complete with an F-16C jet flyover, supported by the 120th Fighter Squadron out of Buckley Air Force Base. "The Star-Spangled Banner" was performed by U.S. Air Force Vector Brass, featuring vocalist Airman 1st Class Danielle Diaz.
But before first pitch, silver and gold were the dominant colors. Arenado received his third National League Rawlings Gold Glove Award -- in as many Major League seasons -- and the Wilson Defensive Player of the Year Award as the best defensive player at his position in the game. Then, after a brief video montage, Arenado and Gonzalez received their NL Louisville Slugger Silver Slugger Awards as the best offensive player at their respective position.
Additionally, King Soopers representative George Frushour, season-ticket holder Tom Ricca and Denver Police Officer Tony Lopez Jr. participated in first-pitch ceremonies.