Here's what happened in Monday's AFL action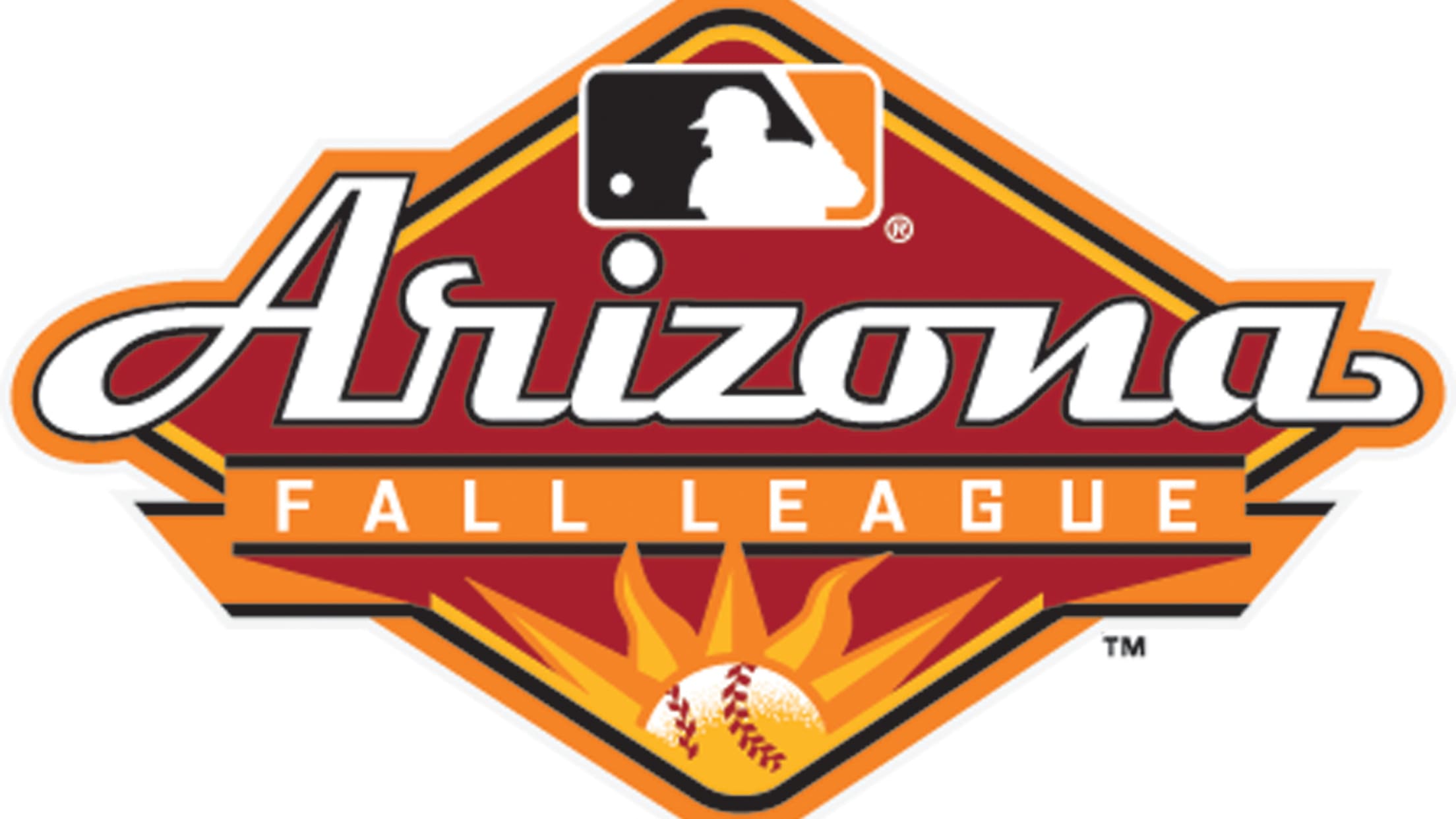 Here's a team-by-team breakdown of how all 30 teams' prospects fared in Arizona Fall League action on Monday:• Gameday: Glendale 6, Peoria 2 | Salt River 8, Surprise 5 | Mesa 2, Scottsdale 1AL EastBlue Jays (Surprise) Baseball's top prospect, Vladimir Guerrero Jr., was in action for the Saguaros on Monday. Guerrero
Here's a team-by-team breakdown of how all 30 teams' prospects fared in Arizona Fall League action on Monday:
• Gameday: Glendale 6, Peoria 2 | Salt River 8, Surprise 5 | Mesa 2, Scottsdale 1
AL East
Blue Jays (Surprise)
Baseball's top prospect, Vladimir Guerrero Jr., was in action for the Saguaros on Monday. Guerrero went 1-for-4 and singled in his first at-bat against Salt River. He's hitting an AFL-leading .485 for Surprise.
2018 Arizona Fall League rosters
Orioles (Glendale)
The Orioles' No. 12 prospect, outfielder Ryan McKenna, knocked a two-run double for Glendale and was 1-for-5. Second baseman Steve Wilkerson went 0-for-4 with a walk, and catcher Martin Cervenka was 0-for-4.
Rays (Peoria)
Right-hander Brandon Lawson gave up two runs and struck out four batters in three innings of relief. Rays No. 17 prospect Joe McCarthy batted 1-for-4, and No. 25 Ryan Boldt went 0-for-3.
Red Sox (Mesa)
Four of the Red Sox's top 10 prospects were in action on Monday for Mesa, with relief pitcher and No. 9 prospect Mike Shawaryn leading the way by striking out two in a clean eighth inning. No. 7 prospect Darwinzon Hernandez also pitched a wild but scoreless sixth in which he walked two batters. First baseman Josh Ockimey (No. 10) was 1-for-3 but was picked off of first base, while third baseman Bobby Dalbec (No. 6) was 0-for-4 with a trio of strikeouts.
Yankees (Glendale)
Yankees No. 2 prospect (No. 45 overall) Estevan Florial with 2-for-4 with a single, a triple, an RBI and a run scored in Glendale's win. New York's 16th-ranked prospect, Thairo Estrada, added a single and a run (1-for-4). More »
AL Central
Indians (Glendale)
Yu Chang, Cleveland's No. 6 prospect, led the way for Glendale with a multi-hit performance. He clubbed a two-run homer in the fifth inning, his first of the fall, and also swiped a base. Connor Marabell went 1-for-4 with a run scored, and Jared Robinson tossed a scoreless inning of relief, allowing one hit. Right-hander Dalbert Siri surrendered one of two Peoria runs and struck out two batters in his one-inning relief appearance.
Royals (Surprise)
Royals No. 2 prospect Khalil Lee hit 1-for-4, and right-hander Grant Gavin tossed two scoreless frames. Gavin gave up one hit, issued a walk and picked off a runner at first.
Tigers (Mesa)
Left-hander Gregory Soto, the Tigers' No. 14 prospect, held up his end of a pitchers' duel on Monday, scattering two hits and a walk in five innings while striking out five and facing one over the minimum. No. 8 prospect Daz Cameron, the center fielder, tripled, scored a run and stole a base, while catcher Jake Rogers (No. 12) was 0-for-3.
Twins (Salt River)
Jaylin Davis contributed with both his arm and bat on Monday, going 1-for-4 with a leadoff single in the eighth inning and recording an outfield assist in the first inning, when he threw out Guerrero Jr. from left field as he tried to stretch a single into a double.
White Sox (Glendale)
The No. 4 prospect for the White Sox, Luis Robert, was 1-for-4 with a run scored and a strikeout as Glendale's designated hitter. Right-hander Zach Thompson hurled two perfect innings of relief and struck out five of the six batters he faced.
AL West
A's (Mesa)
Reliever Jake Bray allowed two hits and a run in the ninth inning, but earned his first save of the fall after preserving Mesa's thin lead. Shortstop Eli White, Oakland's No. 18 prospect, drove in both Solar Sox runs with a first-inning two-run single, while No. 30 prospect Skye Bolt walked, scored and stole a base. Left fielder Luis Barrera was 0-for-3. More »
Angels (Mesa)
While Angels No. 4 prospect Jahmai Jones was 0-for-4 with a strikeout, reliever Ryan Clark pitched a scoreless seventh for Mesa with a walk and a strikeout.
Astros (Scottsdale)
Center fielder Ronnie Dawson was 2-for-4 with his fourth double of the fall, and third baseman Abraham Toro-Hernandez, the Astros' No. 21 prospect, singled to start the ninth before coming around to score Scottsdale's only run. Right-hander Forrest Whitley (No. 2) took his first loss after allowing two runs in the first inning of his 4 2/3-inning outing, in which he struck out five, while reliever Erasmo Pinales retired the side in order in the eighth.
Mariners (Peoria)
Mariners No. 20 prospect Ian Miller hit a solo homer in the eighth inning and went 2-for-4 in Peoria's loss to Glendale. It was his first long ball of the fall. First baseman Evan White (Seattle's No. 2) went hitless in four at-bats but drew a walk and scored. Catcher Joe DeCarlo went 0-for-3.
Rangers (Surprise)
Rangers No. 2 prospect Julio Pablo Martinez stole the show on Monday for Surprise despite his team's loss, completing a cycle with two outs in the ninth inning with an RBI double as part of a 4-for-4 performance with a walk in which he scored or drove in four of his team's five runs. He tripled and scored in the first before homering in the third and hitting an infield single in the fifth. Joe Barlow struck out one batter in a scoreless ninth.
NL East
Braves (Peoria)
The Braves' No. 6 prospect, outfielder Cristian Pache, had a multi-hit game (2-for-4) and drove in a run with an RBI single in the first inning. Shortstop Ray-Patrick Didder went 0-for-3.
Marlins (Salt River)
Center fielder Monte Harrison, bumped to No. 2 on the Marlins' prospect rankings after the signing of Victor Victor Mesa, continued his torrid hitting this fall with a 3-for-5 performance from the cleanup spot, including a pair of RBI singles in the third and seventh innings. Second baseman Bryson Brigman, Miami's No. 27 prospect, was 1-for-4 with a single and a run. More »
Mets (Scottsdale)
The only Minor Leaguer in action for the Mets on Monday was first baseman Peter Alonso, the No. 2 prospect in their system, who was 0-for-2 with a pair of strikeouts but drove in Scottsdale's only run with a ninth-inning sacrifice fly.
Nationals (Salt River)
Four Washington prospects helped pitch Salt River to its 8-5 win over Surprise on Monday, with starter and No. 23 prospect Luis Reyes allowing three runs, including a pair of homers, in 4 2/3 innings to earn his first win of the fall. Relievers Ben Braymer (1 1/3 IP) and Taylor Guilbeau (1 IP) followed before Jordan Mills pitched a perfect eighth to preserve Salt River's late lead. No. 2 prospect Carter Kieboom walked and stole a base, while catcher Tres Barrera (No. 15) went 1-for-4.
Phillies (Scottsdale)
Left fielder Austin Listi was 0-for-4 and designated hitter Darick Hall was 0-for-3 with a pair of strikeouts in Scottsdale's loss to Mesa on Monday.
NL Central
Brewers (Peoria)
Peoria starter Bubba Derby took the loss after allowing four runs on six hits and a walk in three innings of work. Relievers Jon Olczak, Miguel Sanchez and Daniel Brown each pitched a scoreless inning and struck out one batter each. Milwaukee's top prospect (No. 30 overall) Keston Hiura struck out in all four of his trips to the plate.
Cardinals (Surprise)
A trio of Cardinals prospects made up the bottom of Surprise's lineup on Monday, with second baseman Andy Young hitting a sacrifice fly, right fielder Lane Thomas going 2-for-4 with a run scored and catcher Jeremy Martinez going 0-for-4 from the No. 9 spot in the order. Starter Evan Kruczynski took the loss after allowing four runs (three earned) in a 4 2/3-inning outing and was relieved by No. 30 prospect Connor Jones, who was tagged for four runs in 1 1/3 innings.
Cubs (Mesa)
Cubs No. 6 prospect Nico Hoerner was the team's only prospect to play on Monday, knocking his first double of the fall and striking out twice in four at-bats.
Pirates (Surprise)
All three Pirates prospects that played Monday tallied hits, with shortstop Cole Tucker (No. 5) going 1-for-3 with a first-inning RBI single and a walk, designated hitter Bryan Reynolds (No. 8) scoring after a sixth-inning single and first baseman Will Craig slamming a game-tying solo homer in the fourth inning, his second long ball of the fall.
Reds (Scottsdale)
Reds No. 8 prospectShed Long was hitless in four at-bats in Scottsdale's loss to Mesa on Monday, while No. 23 prospect Alfredo Rodriguez was 0-for-2 with a walk.
NL West
D-backs (Salt River)
A pair of top-five D-backs prospects tallied hits on Monday, with designated hitter Daulton Varsho (No. 5) going 2-for-4 with a seventh-inning triple and a walk and scoring in all three of his trips on base. First baseman Pavin Smith (No. 4) extended Salt River's lead in the sixth inning with an RBI single as part of a 1-for-4 day. Kevin Ginkel pitched the ninth inning, finishing up the victory despite allowing a run on two hits.
Dodgers (Glendale)
Southpaw Ben Holmes picked up the win for Glendale with four innings of one-run ball. He held Peoria's lineup to three hits and a walk while striking out six batters and owns a 2.45 ERA this fall. The Dodgers' No. 26 prospect, Jordan Sheffield, struck out two batters in a perfect inning of relief, and first baseman Jared Walker went 1-for-4 with a run scored.
Giants (Scottsdale)
Three Giants prospects pitched in relief on Monday, with No. 19 prospect Melvin Adon striking out three of the four hitters he faced as the first Scottsdale pitcher out of the bullpen, while Chase Johnson and Sam Wolff both followed with hitless innings. Right fielder Heath Quinn, the Giants' No. 10 prospect, was 1-for-4, while catcher Matt Winn was 0-for-1 at the plate with a pair of walks but picked a runner off of first base.
Padres (Peoria)
Third baseman Hudson Potts was the lone Padres prospect in action Monday. He went 0-for-4 with three strikeouts in Peoria's loss to Glendale.
Rockies (Salt River)
Both No. 9 prospect Sam Hilliard and third baseman Josh Fuentes tallied two hits on Monday, with Hilliard, the right fielder, raising his fall average to .296 with a go-ahead RBI single in the fifth and an RBI triple in the seventh. Fuentes hit a two-run homer in the opening frame, his first round-tripper of the fall, and later singled and walked.