Sunday's Top 10 Arizona Fall League performers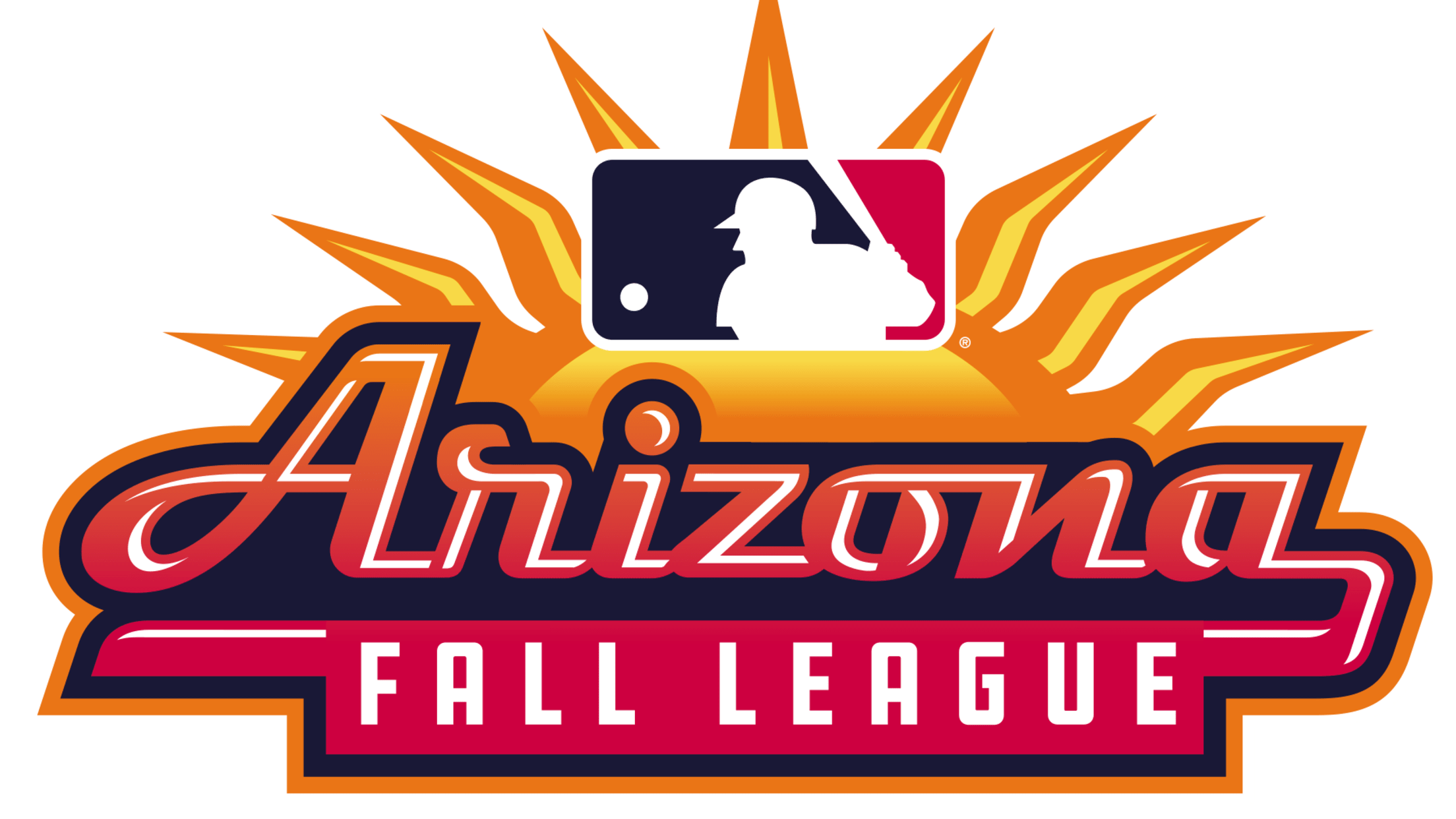 Here are the 10 best performers from Sunday, Oct. 6 in the Arizona Fall League. • AFL scoreboard | Rosters | Video
Here are the 10 best performers from Sunday, Oct. 6 in the Arizona Fall League.
• AFL scoreboard | Rosters | Video
AL East
BAL, BOS, NYY, TB, TOR
AL Central
CLE, CWS, DET, KC, MIN
AL West
HOU, LAA, OAK, SEA, TEX
NL East
ATL, MIA, NYM, PHI, WSH
NL Central
CHC, CIN, MIL, PIT, STL
NL West
ARI, COL, LAD, SD, SF
Team-by-team AFL results
Nick Neidert, RHP, Marlins No. 11
Neidert, the reigning Fall League Pitcher of the Week, made a case to extend his reign another week. The Marlins' No. 11 prospect was lights-out for Salt River as he cruised through 5 1/3 scoreless frames. Neidert, who threw 48 of his 65 pitches for strikes, gave up leadoff singles in each of the first two frames, but neither runner ever made it to second base. That was the extent of the offense Surprise mustered against the 22-year-old as he retired each of the final 13 batters he faced.
"I thought it was a really good day," Neidert said. "Slider wasn't as good as I wanted it to be, but made adjustments -- pitched fastball, changeup, mixed more curveballs in than I'm used to, but overall I thought it was a good day."
Through four AFL starts, Neidert has pitched to a 1.62 ERA, yielded three runs and struck out 17 over 16 2/3 innings.
Nick Neidert's red-hot @MLBazFallLeague campaign continued with another stellar start today, and the #Marlins' No. 11 prospect dropped his ERA to 1.62.

5.1 IP
0 R
2 H
0 BB
5 K

Follow live: https://t.co/cBVoawHDRp pic.twitter.com/zJjKKsBtvM

— MLB Pipeline (@MLBPipeline) October 6, 2019
Daniel Lynch, LHP; Kyle Isbel, OF, Royals Nos 3 and 8
Lynch gave up his first run of the Fall League season but still put together an impressive outing for Surprise. The left-hander threw 39 of his 60 pitches for strikes and gave up four hits over four innings. Lynch gave up two runs (one earned) and struck out five, including each of the final three batters he faced. Overall, the Royals' No. 3 prospect has pitched to a 0.82 ERA through three starts in Arizona and has struck out 17 over 11 innings.
Isbel has hits in six of his past seven games, including four multihit efforts, after his 3-for-5 performance Sunday. The 22-year-old, a third-round pick from last year's Draft, also drove in a run and is now hitting .333.
#Royals prospect Daniel Lynch has been impressive in the @MLBazFallLeague. Looking forward to watching him this afternoon. pic.twitter.com/cjbFBASQ6V

— William Boor (@wboor) October 6, 2019
Alec Bohm, 3B, Phillies No. 1
Top prospect Bohm (MLB No. 34) extended his AFL hitting streak to seven games via a 3-for-5 game for Scottsdale. The 2018 first-round pick plated a run with a ground-rule double in the fifth inning and also tallied a pair of singles. He's been one of the top hitters in the circuit so far, batting .390 with 16 hits in his first 10 games of the fall season. More >>
Andres Gimenez, SS, Mets No. 3
Gimenez hit a pair of doubles and scored two runs in Scottsdale's win over Glendale. The Mets' No. 3 prospect (MLB No. 92) reached via a hit-by-pitch in his first trip to the plate, hit a double to left field in the fifth and then added an RBI double in the sixth to finish 2-for-4. The 21-year-old middle-infielder is performing well in his second straight Fall League campaign, batting .316 with 12 hits and 14 RBIs over his first 10 contests in the desert.
Jo Adell, OF, Angels No. 1
Adell's AFL hit streak is up to eight games for Mesa after the Angels' top prospect (MLB No. 5) went 1-for-4 with an RBI single Sunday. He's also driven in at least one run in three straight games and four of his past five contests. Overall, the 20-year-old outfielder has produced a .293 average, with 16 hits, 12 runs scored and seven RBIs in 13 games for the Solar Sox.
#Angels top prospect Jo Adell (MLB No. 5 overall) continues to scorch the ball during the @MLBazFallLeague. His latest accomplishment? This 108-mph RBI single.

Follow the rest of the action: https://t.co/iloKEE9EzK pic.twitter.com/FxhVzgqtJL

— MLB Pipeline (@MLBPipeline) October 7, 2019
Connor Johnstone, RHP, Braves
Johnstone spun a second straight scoreless start for Scottsdale as he scattered four hits over five innings against Glendale. The right-hander issued two walks, struck out one batter and recorded eight groundball outs while throwing 41 of 64 pitches for strikes. He owns a 3.27 ERA through 11 innings (three starts) in the Fall League.
Greg Deichmann, OF, Athletics No. 17
Deichmann led off Mesa's seventh inning with his AFL-best fifth home run. The A's No. 17 prospect, who started the game in center field, has reached that total in just 12 games this fall after hitting 11 homers in 80 games at Double-A Midland during the regular season. To go along with his Fall League power surge, Deichmann is also batting .326 with 13 RBIs. More >>
#Athletics No. 17 prospect Greg Deichmann regained sole possession of the @MLBazFallLeague home run lead, launching his fifth 🚀 this fall. The 7th-inning drive gave Mesa its first lead of the game vs. Peoria.

Follow live: https://t.co/iloKEDS3Ic pic.twitter.com/NGOuodSaIW

— MLB Pipeline (@MLBPipeline) October 7, 2019
Jalen Miller, 2B, Giants
Miller's first Fall League homer, a fourth-inning solo shot, highlighted his 1-for-4 performance at the plate. His average checks in at .267.
Nolan Jones, 3B, Indians No. 1
Top prospect Jones teed off on his third Fall League homer, hitting a one-out solo shot in the fourth inning in Mesa's 4-2 win over Peoria. The 20-year-old third baseman finished the game 1-for-4 from the cleanup spot.
#Indians top prospect Nolan Jones is heating up 🔥

His fourth-inning solo homer vs. Peoria gives him three blasts in his past four @MLBazFallLeague games.

Follow the action: https://t.co/iloKEDS3Ic pic.twitter.com/bwbigrHegQ

— MLB Pipeline (@MLBPipeline) October 7, 2019