Vizcaino, Freeman exemplify steadiness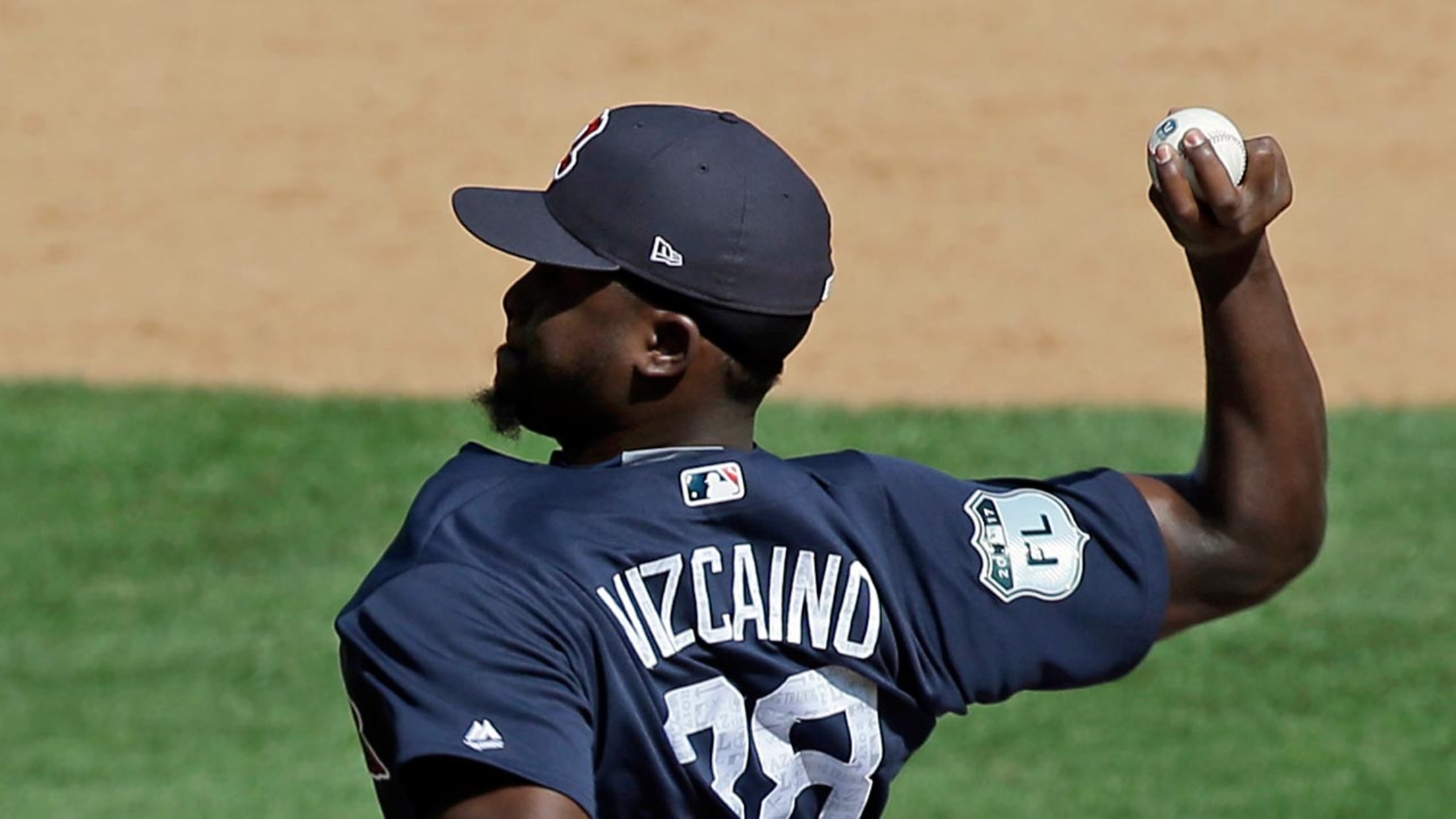 Arodys Vizcaino struck out two and Freddie Freeman reached three times Sunday. (John Raoux/AP) (John Raoux/AP)
LAKE BUENA VISTA, Fla. -- If any young Braves have been looking for models of consistency this spring, they need not look further than first baseman Freddie Freeman and right-handed setup man Arodys Vizcaino.Both remained hot in Sunday's 5-2 loss to the Cardinals: Freeman went 1-for-1 with two walks, and
LAKE BUENA VISTA, Fla. -- If any young Braves have been looking for models of consistency this spring, they need not look further than first baseman Freddie Freeman and right-handed setup man Arodys Vizcaino.
Both remained hot in Sunday's 5-2 loss to the Cardinals: Freeman went 1-for-1 with two walks, and Vizcaino fielded Matt Adams' grounder before striking out Randal Grichuk and Tommy Pham looking in a perfect sixth inning.
"Viz threw the ball really good today," manager Brian Snitker said. "Freddie's hitting what, .450? He's just a really good hitter."
Freeman has hit safely in nine of his 10 games this spring, going 12-for-25 (.480) with one double, three runs and five RBIs. His Spring Training follows his first National League Player of the Month Award from Sept. 2016, in which he hit .385/.486/.681 with six home runs, nine doubles, 22 runs and 22 RBIs. His hot September enabled him to finish with a slash line of .302/.400/.569 for the season.
Vizcaino's lone blemish this spring was Red Sox outfielder Andrew Benintendi's solo homer on March 3. In seven innings, he has struck out 10 and walked two en route to a 1.29 ERA, a 1.00 WHIP and a .192 opponents' batting average.
"Viz has been very encouraging all spring," Snitker said. "Just the health thing with him -- get him healthy. ... He'll be a big part of that bullpen."
Whereas Freeman will be looking to repeat his 2016 performance, Vizcaino will try to improve on his 38 2/3 innings, 4.42 ERA and four blown saves in 14 opportunities in 2016. Returning to the 1.60 ERA he posted over 33 2/3 innings in '15, while converting nine of 10 save opportunities would be ideal.
Zak Kerr is a contributor to MLB.com.