Chapman 'very happy' to see Rays' game in Cuba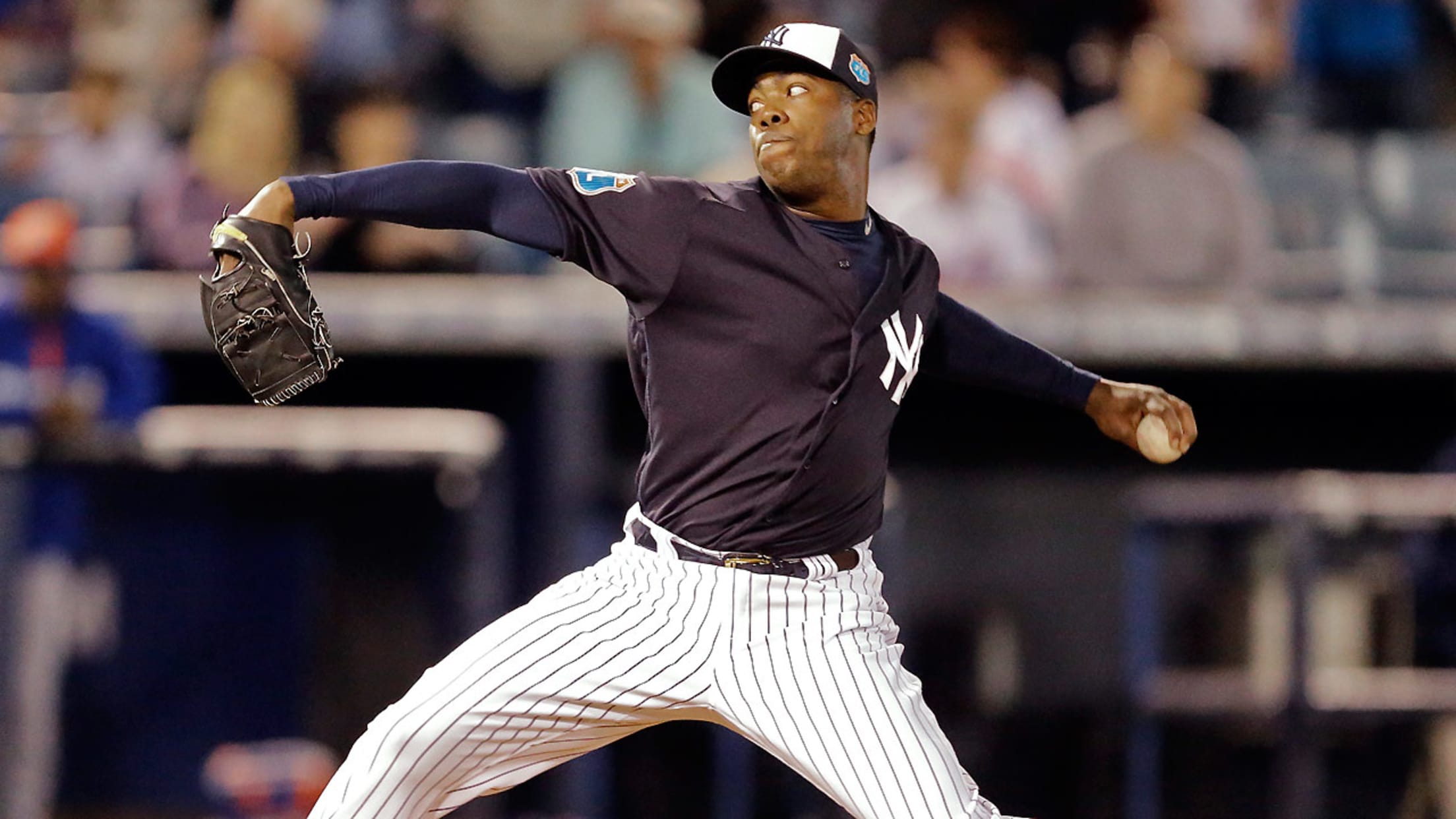 "I've [gone] a really long time without seeing that many fans in a Cuban stadium, so [I'm] very happy," Aroldis Chapman said. (AP)
TAMPA, Fla. -- Aroldis Chapman sat transfixed by the images flickering on the screen in front of him, watching history transpire on the most famous diamond in Havana, where he once practiced to represent the Cuban National Team.Watching from a folding chair set out in the middle of the Yankees'
TAMPA, Fla. -- Aroldis Chapman sat transfixed by the images flickering on the screen in front of him, watching history transpire on the most famous diamond in Havana, where he once practiced to represent the Cuban National Team.
Watching from a folding chair set out in the middle of the Yankees' clubhouse, Chapman said that he was able to pick a few familiar faces out of a lineup that lost a 4-1 exhibition to the Rays on Tuesday, former teammates from the National Team as well as the Cuban League.
• Historic day in Cuba filled with thrills
His thoughts drifted not to the past, but to what the future might hold for baseball in Cuba.
:: Complete coverage: Historic Cuba visit ::
"There's a lot of talk about a possible arrangement where Cuban players would have the opportunity to come to the United States and play and be able to go back," Chapman said through an interpreter.
"If that is the case, I think it's something that's going to be very good, because they won't have to do anything risky, put their lives in danger, to get here. If they have that opportunity in the future, I think it's going to be great -- not only for them, but also for their families."
Chapman said that his close family is with him in the United States, but he has some cousins and uncles who are back in Cuba.
Chapman said that he has been told that baseball's popularity in Cuba has lost some ground to soccer, but watching the sellout crowd pack his old training grounds in Havana, Chapman said that he could tell how exciting the atmosphere was.
"Very happy to see the game," Chapman said. "I've [gone] a really long time without seeing that many fans in a Cuban stadium, so [I'm] very happy."