Lewicki claimed by Arizona; Tigers outright 4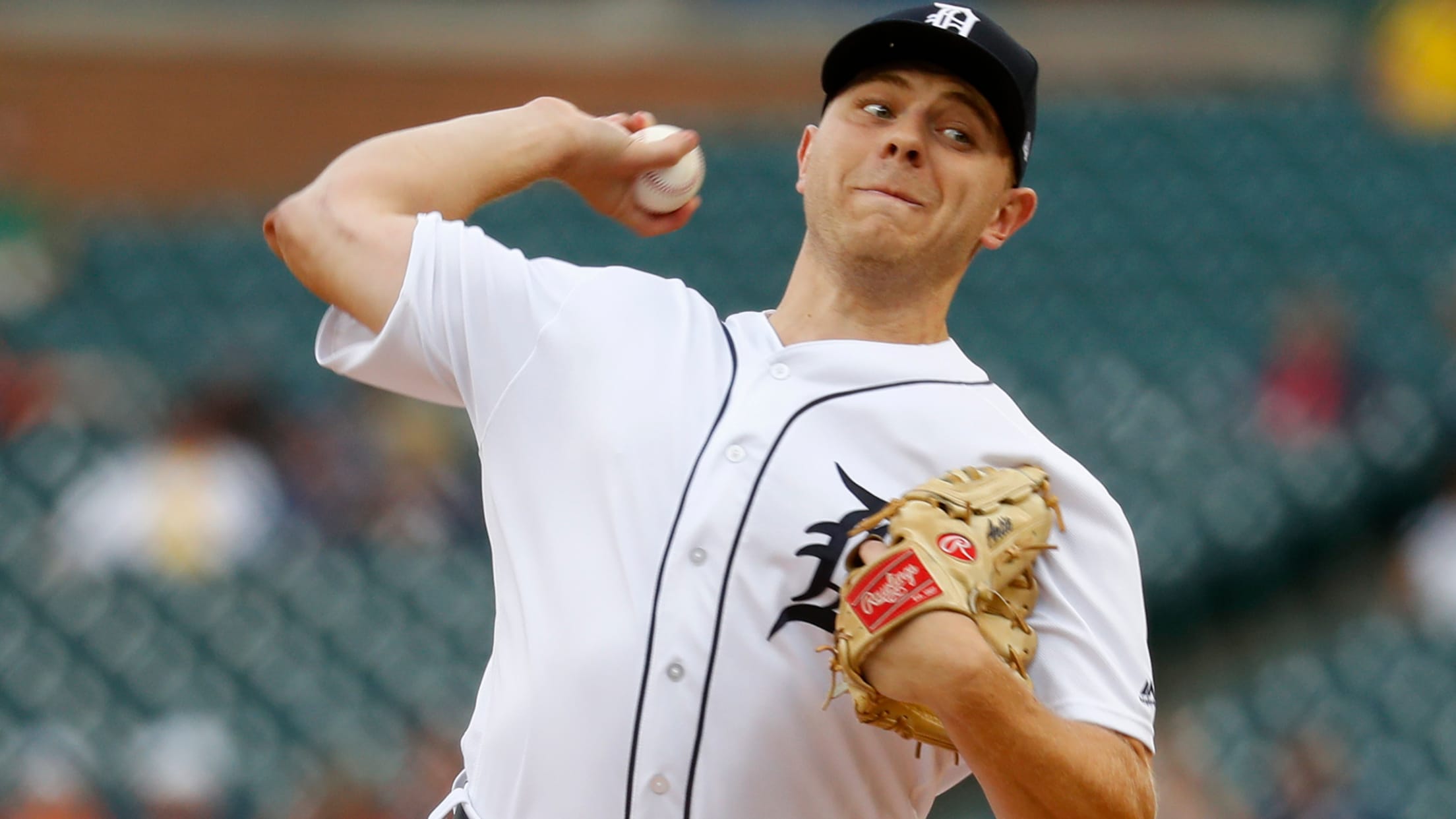 DETROIT -- The Tigers made a handful of moves to clear space on their 40-man roster as the Hot Stove season nears. The team dropped right-handers Artie Lewicki and Louis Coleman, first baseman Jim Adduci, shortstop Pete Kozma and infielder Harold Castro from their roster.The D-backs claimed Lewicki off waivers
DETROIT -- The Tigers made a handful of moves to clear space on their 40-man roster as the Hot Stove season nears. The team dropped right-handers Artie Lewicki and Louis Coleman, first baseman Jim Adduci, shortstop Pete Kozma and infielder Harold Castro from their roster.
The D-backs claimed Lewicki off waivers on Thursday, while the other four cleared waivers and were outrighted to Triple-A Toledo. Adduci, Coleman and Kozma elected to become Minor League free agents, while Castro will remain in the organization. The Tigers could try to re-sign all three free agents.

None of the moves were all that surprising. Though Lewicki, Coleman and Adduci made decent contributions over the course of the Major League season, none were expected to retain roster spots as the Tigers try to clear space to protect prospects from the Rule 5 Draft.
Though Lewicki served as versatile pitching depth this year, making three starts and 10 relief appearances over a series of callups, the 26-year-old is expected to miss all of next season recovering from Tommy John surgery. Detroit wanted the roster space for next season.
Lewicki had a 4.89 ERA this season, allowing 48 hits over 38 2/3 innings with 14 walks and 30 strikeouts.
The 33-year-old Adduci has signed Minor League contracts with the Tigers for each of the past two seasons, and he earned a decent amount of playing time at first base after Jose Cabrera and John Hicks were injured. Adduci batted .267 (47-for-176) with three home runs, 21 RBIs and a .676 OPS.
Though Coleman carved out a role in Detroit's bullpen, he would've been eligible for arbitration had the Tigers kept him on the roster. The 32-year-old sidearmer posted a 4-1 record and 3.51 ERA in 51 appearances for the Tigers, allowing 43 hits over 51 1/3 innings with 24 walks and 41 strikeouts.
The 30-year-old Kozma filled in at shortstop in two different stints, including most of September, and provided steady defense in an otherwise young infield. He homered in his first at-bat with the Tigers on May 9 at Texas, but he batted .217 (15-for-69) for the year with eight RBIs and a .584 OPS.
The 24-year-old Castro was a longtime Tigers farmhand who earned a late-season callup for infield depth. He went 3-for-10 in six games, including a stolen base.