Astros keep younger DeFrancesco in family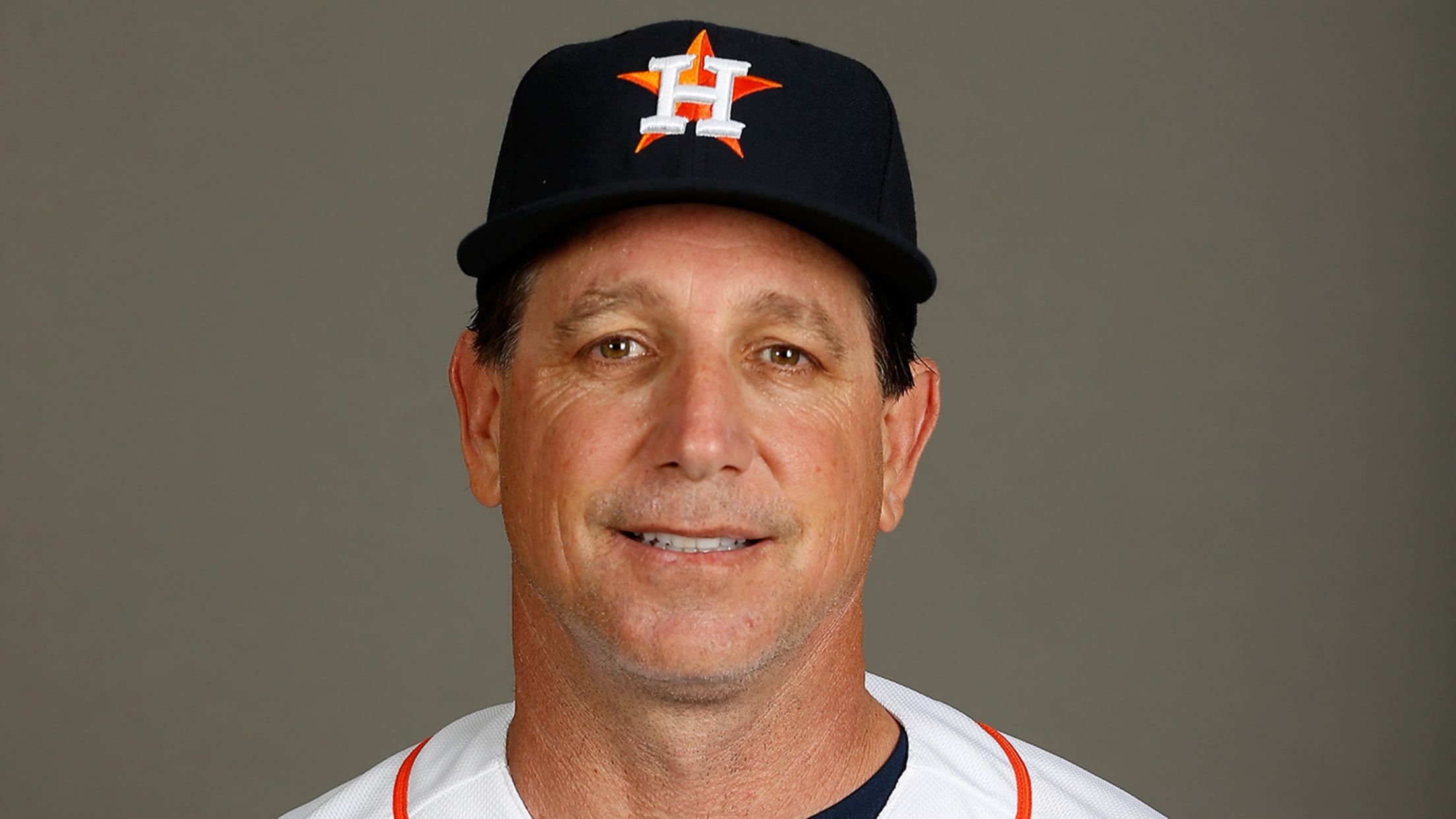 Houston Triple-A manager Tony DeFrancesco is excited to have his son, Anthony, selected by the Astros. (Getty)
HOUSTON -- Anthony DeFrancesco was sitting on his couch in Arizona watching college baseball when his father called and told him to check the computer. The Astros had just taken him in the 37th round of the 2016 Draft, marking a special moment for the family.Anthony's father, Tony, is in
HOUSTON -- Anthony DeFrancesco was sitting on his couch in Arizona watching college baseball when his father called and told him to check the computer. The Astros had just taken him in the 37th round of the 2016 Draft, marking a special moment for the family.
Anthony's father, Tony, is in his sixth season as the Astros' Triple-A manager, currently with the Fresno Grizzlies, and he was thrilled to see the team he works for take time to pick his son, who's heading to Gateway Community College in Phoenix.
"It's awesome. I'm excited," Tony DeFrancesco said as he filled out the Grizzlies' lineup card for Saturday's game against Salt Lake. "I've been here the last six years, and it's been a blessing, and hopefully Anthony can be part of the organization. If he's ready, they'll get him; if not, we'll keep working as hard as we can and hopefully down the road he'll be a ballplayer."
:: Complete 2016 Draft coverage ::
Anthony DeFrancesco, 17, just graduated from Red Mountain High School in Mesa, Ariz., where he was a 6-foot-2, 175-pound third baseman. The younger DeFrancesco appreciates the Astros' gesture, but he says he's headed for college.
"They don't do this for everyone, and I'm just grateful they saw a little bit of talent in me, and I couldn't be more blessed," he said.
• Astros agree to deals with 3 Draft picks
Tony DeFrancesco said his son grew about six inches since he started high school and still has some growing to do in college.
"He's got a real good body, runs pretty good," he said. "He's definitely got to get bigger and stronger and put on about 20 pounds."
Astros scouting director Mike Elias got a chance to see DeFrancesco play in person and said he's got a strong arm, a nice swing and will grow into his body.
"He just needs to get older and stronger and get more experience," he said. "We had some fun following him this year and had a chance to get to know him a little bit, and it was a lot of fun getting to call his name given how well I know him and his father. We were proud of him. It was a good moment."
Tony DeFrancesco has been managing in the Minor Leagues since 1994 and entered this year with more than 1,500 wins under his belt. Last year, he led Fresno to the Pacific Coast League and Triple-A national championship. He served as interim manager for the Astros at the end of the 2012 season, going 16-25.