Altuve gets rare night off in opener vs. Twins
Astros second baseman had played in MLB-best 202 consecutive games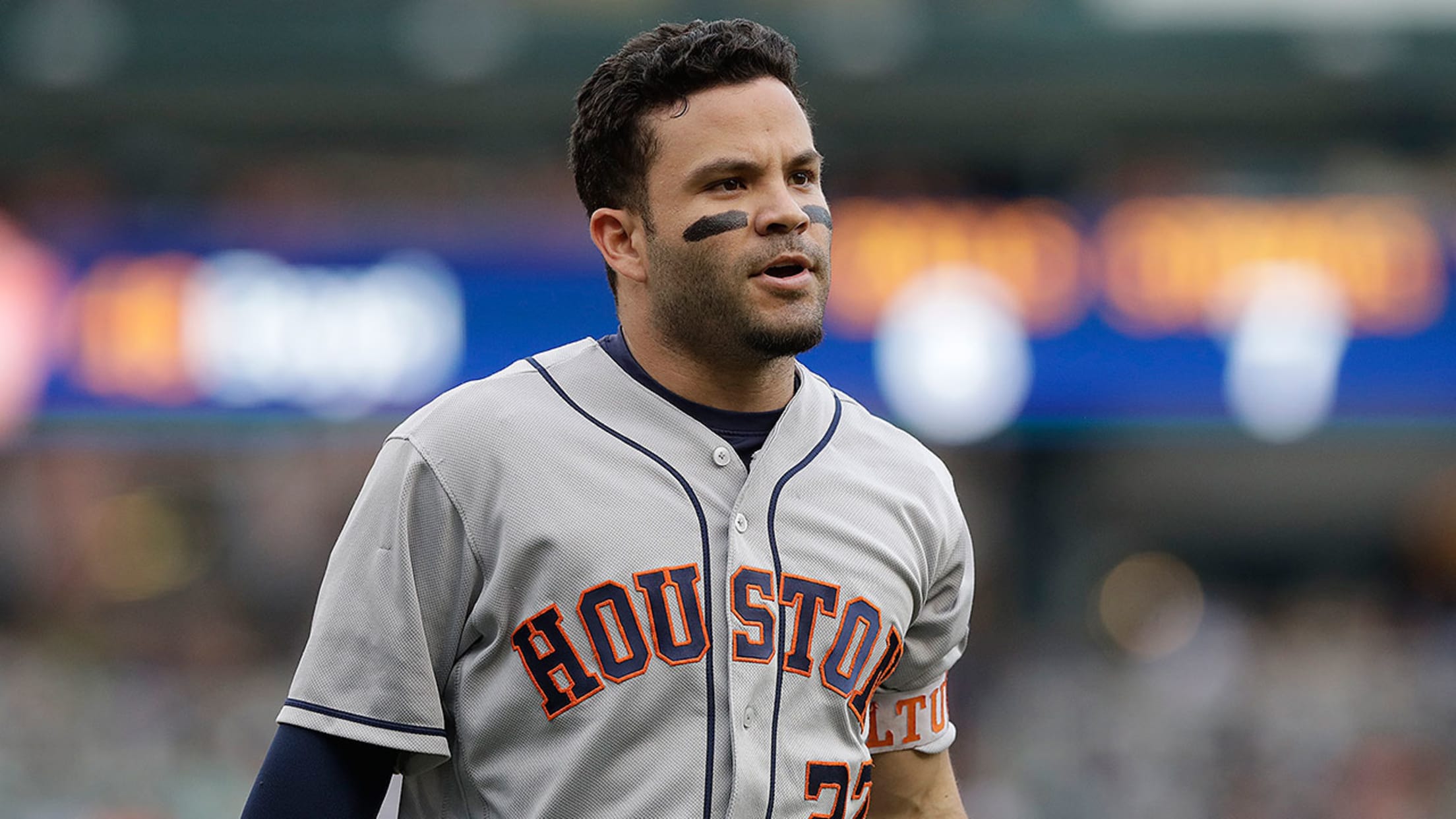 All-Star second baseman Jose Altuve said manager A.J. Hinch told him Sunday he would be out of the Monday lineup. (AP)
MINNEAPOLIS -- Astros second baseman José Altuve, who leads the Major Leagues in hits (155) and batting average (.356), was out of the lineup in Monday's series opener against the Twins in what manager A.J. Hinch described as a day off that was as "routine for a guy who's played
MINNEAPOLIS -- Astros second baseman José Altuve, who leads the Major Leagues in hits (155) and batting average (.356), was out of the lineup in Monday's series opener against the Twins in what manager A.J. Hinch described as a day off that was as "routine for a guy who's played a couple of hundred games in a row now."
Altuve, who never entered off the bench in the Astros' 3-1 loss Monday night, had played in 202 consecutive games, the longest active streak in the Majors, ahead of Mike Trout (172). Altuve hadn't been out of the lineup since May 7, though he later entered that game as a defensive replacement and had one at-bat. He hadn't missed a game since June 21, 2015, at Seattle.
"For me, it's coming off a couple of really long series," Hinch said. "I've been looking for something for him to get a day off, and today's as a good a day as any day. It's never a good day. It's trying to pick one out of the calendar. We're in the midst of 17 straight games. He's as superhuman as anybody on our team, but he needs a blow."
Altuve, who is hitting .470 during his active 38-game streak of reaching base safely on the road, generally dislikes days off, but seemed to roll with it. He said Hinch told him Sunday he would be out of the Monday lineup, and Altuve said he appreciated the heads-up.
"I think the way you take care of your body and the way work every day at the beginning of the season is going to help at the end of the season, and that's what I'm trying to do," he said. "We are in a playoff race and I think the team needs everybody here 100 percent. I know everything that A.J. can do to keep us healthy and close to 100 percent, he's going to do it."
Altuve has set career highs in home runs (19) and RBIs (67) this season.