Gregerson near return, ramps up throwing
Reliever could rejoin Astros this weekend; Valbuena also on DL, further behind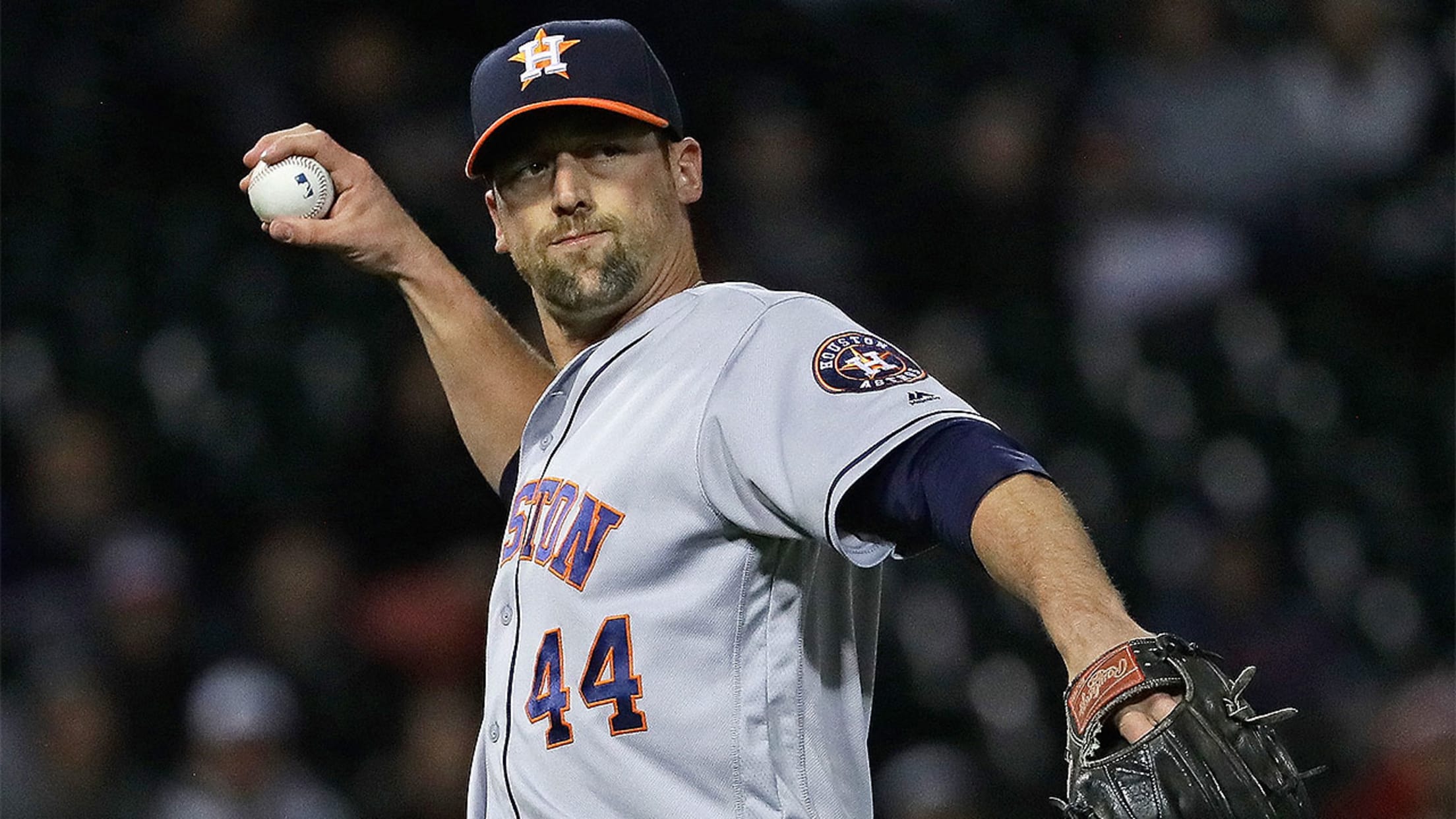 Luke Gregerson, on the DL for a strained oblique, has converted 14 of 19 save opportunities this season. (Getty Images)
MINNEAPOLIS -- Astros reliever Luke Gregerson, who's been on the disabled list since July 28 with an oblique strain, could return to action this weekend. The veteran is scheduled to throw what manager A.J. Hinch called a "pretty aggressive" bullpen session at Target Field to gauge his health.Gregerson, who started
MINNEAPOLIS -- Astros reliever Luke Gregerson, who's been on the disabled list since July 28 with an oblique strain, could return to action this weekend. The veteran is scheduled to throw what manager A.J. Hinch called a "pretty aggressive" bullpen session at Target Field to gauge his health.
Gregerson, who started the season as the Astros' closer, has posted a 3.09 ERA in 44 games, allowing just 26 hits and striking out 51 batters in 43 2/3 innings. The 32-year-old right-hander is eligible to come off the disabled list on Friday.
"That's encouraging," Hinch said of Gregerson's progress.
Meanwhile, third baseman Luis Valbuena -- on the disabled list since July 27 with a strained hamstring -- is finally making some strides. He's been running on the field at Minute Maid Park and doing some hitting, but Hinch acknowledged Valbuena won't be healthy enough to come off the DL when eligible Thursday.
"In a perfect world, we have the time and we have the resources to be able to provide him some at-bats, but I just want him to wake up in one piece tomorrow and be able to do baseball activities in back-to-back days, which would be nice," Hinch said.
Extra bases
• As expected, struggling center fielder Carlos Gómez wasn't in the lineup Tuesday, a day after he misplayed a pair of fly balls in the fifth inning of Monday's 3-1 loss, leading to two runs being scored. Hinch didn't provide any clarity on how Gomez's playing time will be handled going forward.
"Like anything, it's important to be day to day and try to figure out what the best option is tonight," Hinch said. "That's really how I'm going to operate. Obviously, you try to put the best team out there you can. I don't think it's fair to sort of pin everything on him and have that be a growing question every single day. We can win with him in the lineup; we can win without him in the lineup. Playing time is always a sensitive issue. I'm trying to put on the best team we can in tonight's game."
• The Astros extended their player development contract with Class A Quad Cities of the Midwest League. The two-year extension continues the affiliation between the Astros and River Bandits through the 2018 season. The current partnership between the two clubs began in 2013, although it is their second affiliation.
Houston was the Major League affiliate of Quad Cities from 1993-98, when the River Bandits had three first-place finishes in a four-year span (1995-98). Since their most recent partnership began, the River Bandits have made the playoffs twice, winning a division title and a Midwest League championship in 2013.