In unusual '20, an Astros playoff run is fitting
You thought you were done with the Houston Astros, didn't you? I sure did. The most polarizing team in all of baseball -- a team so loathed coming off the revelation of their illegal sign-stealing that the general consensus was that they'd be better playing without fans because they wouldn't
You thought you were done with the Houston Astros, didn't you? I sure did. The most polarizing team in all of baseball -- a team so loathed coming off the revelation of their illegal sign-stealing that the general consensus was that they'd be better playing without fans because they wouldn't have 30,000 people hissing at them from the stands every night -- had a disappointing year in every possible way.
They finished under .500, lost future Hall of Fame ace Justin Verlander to Tommy John surgery and saw a number of signature stars have the worst statistical seasons of their careers. The only reason they made the postseason was because the top two teams from each division were guaranteed a spot in the 16-team playoffs following a 60-game regular season and all the teams below them in the American League West were worse. The overall assumption was that they'd go down to the powerful and peaking Twins in the AL Wild Card Series, and in short order.
• ALDS presented by Utz, Game 3: Wed., 3:30 p.m. ET on TBS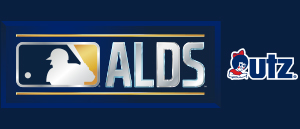 Whoops. Don't look now, but the Astros, those hated Astros, are one win away from their fourth consecutive AL Championship Series appearance after a 5-2 victory over the A's in Game 2 of the AL Division Series on Tuesday. Houston is now 4-0 this postseason and is nearly back to the ALCS, the place that, one year ago, everyone assumed it would be. But it's fair to say that the route the Astros have taken has been the opposite of any one they could have possibly imagined.
Think about how wild a swing Houston has had in the past 10 months, in the most tumultuous year in recent history. Heading into the postseason in 2019, many thought the Astros weren't just the best team in baseball, but perhaps the best team of all time. They were two innings away from winning their second World Series in three years -- and then, as quickly as they'd emerged in the first place, it all began to fall apart.
The "banging" scandal transformed a team that was already looked upon with a little bit of derision in baseball circles -- derision that wasn't entirely independent of envy -- into a punchline, one that suddenly saw all its successes questioned and its methods dissected with the meticulousness of someone analyzing the Zapruder film. All this rancor led the Astros to claim they would play 2020 with a newfound vigor as a way to prove that they were legitimate, that they won so much because they were a great team with great players, and how they would react as the team wearing baseball's black hat became the most fascinating story of the year.
Then, the COVID-19 pandemic hit. The crowds went away and the Astros … fell on their face. Alex Bregman, Carlos Correa, Yuli Gurriel, Josh Reddick and especially Jose Altuve (the one Houston player everyone had loved before all of this) had nightmare seasons, and even the things people were excited about imploded, with Yordan Alvarez's and Verlander's injuries. The Astros went from a team of All-Stars to a team of has-beens and no-names, seemingly overnight. The sympathy for them, suffice to say, was minimal.
Then … the postseason. If you had beamed here directly from September 2019, it wouldn't be a surprise to see Correa, George Springer and Bregman smashing homers, or Altuve hitting key game-turning singles. (You might be a little confused by all the masks, though.) But this is not at all how this team played in the regular season. The Astros looked like they were toast, and not just that: They looked like they were all right with it, like they were worn down after all the turmoil of the past year. They looked ready to go home.
But now that they're here, and you take a step back from it … it's fitting that they wouldn't just roll over in the Wild Card Series and be done with it. The Astros have basically been the story of baseball for the past half-decade, from their extreme rebuilding strategy -- it was less than a decade ago that they lost 324 games over three seasons -- to their total reinvention of their franchise to their ascendance to the top of the sport, one that became a model for so many other franchises around the Majors.
Even in their fall, the Astros became the story: an innovative, daring, divisive organization felled by hubris and excess. They have been far too big of a deal in this sport to drop two quiet ones to the Twins, or three to the A's, and have us all be done with them.
In fact, Houston is even embracing its role as MLB's version of a wrestling heel. After eliminating Minnesota, Correa said, "I know a lot of people don't wanna see us here, but what are they gonna say now?"
One more win, and the Astros will be back in the ALCS again. Know too, that no matter what happens in this postseason, this is probably it for this group of Astros. Springer, Michael Brantley and Reddick are all free agents after this season and likely headed elsewhere. Verlander could miss all of the 2021 season after Tommy John surgery, and he's a free agent after that year. As are Zack Greinke and Correa.
Altuve, once the heart and soul of this team, looks like a shell of himself as he transitions into his 30s. There's still plenty of talent here, from Bregman to Alvarez to Kyle Tucker to Framber Valdez. But it's not going to be the same. The Astros dynasty as you knew it is over after this year, if it wasn't over already.
So then it will have a certain poetic justice if the Astros have this one last ride, circling the wagons as fans across the country root against them. (Hey, with fans in the stands for the World Series at Globe Life Field, they might finally get those boos everyone has been waiting for. Though because the Fall Classic is being played in Texas, they could actually have some crowd support if they get there.)
Imagine if the Astros play the Yankees in the ALCS, a team that actively detests them. Or the Dodgers in the World Series, a team that really detests them. Can you imagine Joe Kelly against the Astros in the World Series? My goodness. Who wouldn't want to watch that? What could possibly be more dramatic than that?
Now that the Astros have made this postseason run, it, in retrospect, feels inevitable that they would get this far. This team has been at the center of nearly every baseball conversation of the past half-decade. The Astros have been through too much, and have put us through too much, to ever go quietly.