Hinch: 30-second challenge rule 'a little bit concerning'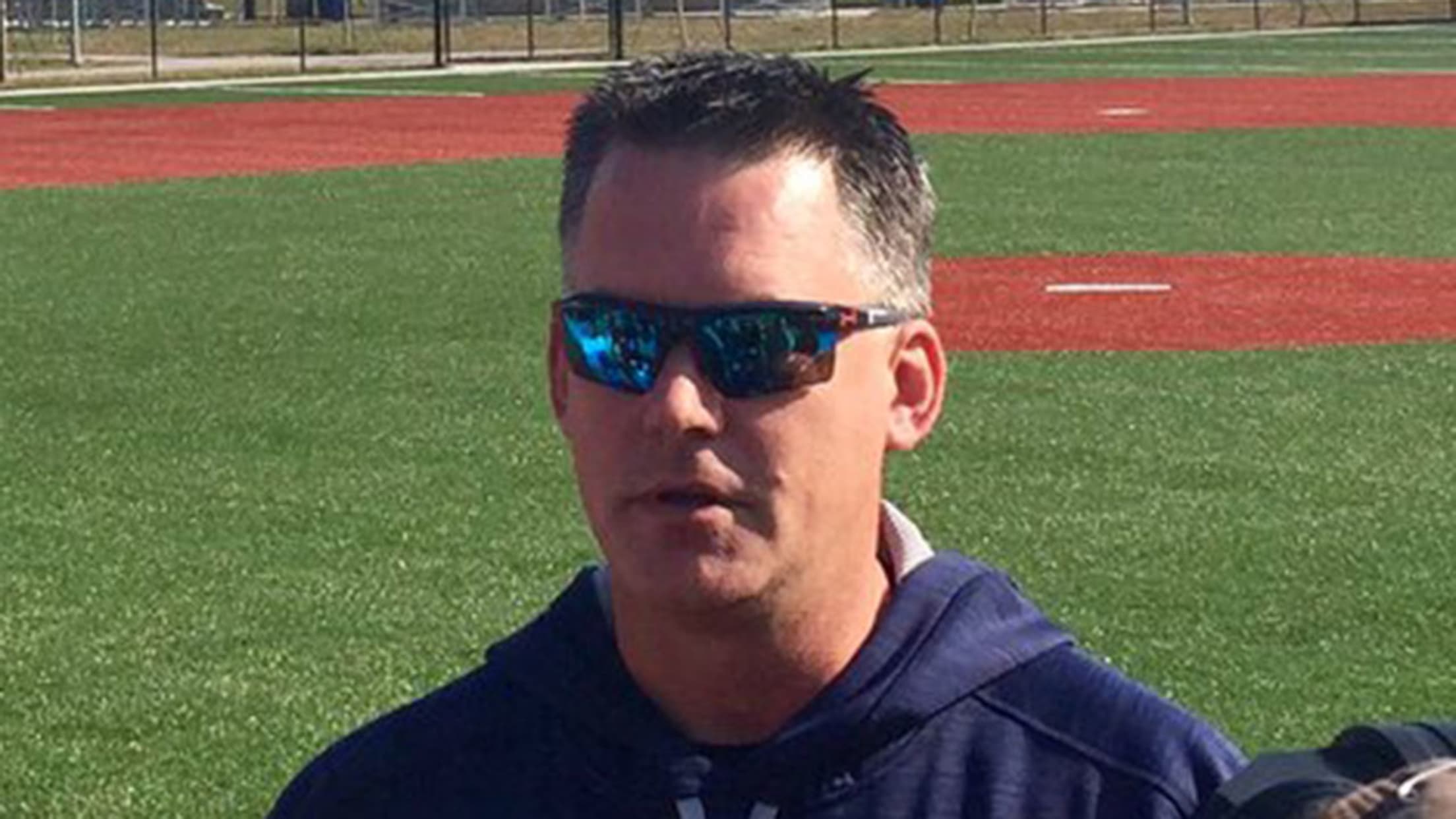 Astros manager A.J. Hinch said the new 30-second limit for issuing challenges will require some adjustments between the dugout and video staff. (AP)
WEST PALM BEACH, Fla. -- The rule modification unveiled by Major League Baseball and the MLB Players' Association on Thursday that allows intentional walks without throwing four pitches isn't much of an issue for Astros manager A.J. Hinch. But the 30-second limit to decide whether to challenge a play and
WEST PALM BEACH, Fla. -- The rule modification unveiled by Major League Baseball and the MLB Players' Association on Thursday that allows intentional walks without throwing four pitches isn't much of an issue for Astros manager A.J. Hinch. But the 30-second limit to decide whether to challenge a play and invoke a replay review poses issues.
Those are two of several modifications that have been made to the rule book going into the 2017 season. Managers can now simply signal for players to be intentionally walked, and managers will have to decide quickly whether to review plays.
"The 30-second rule is a little bit concerning for me," Hinch said. "Obviously, we'll have to make an adjustment, but sometimes some of these issues take some time with the conversation between me and the video room, some of the slow-motion video to make sure we utilize the challenge system efficiently.
"But we'll see how that plays out. I don't know if that will hinder much. These are small victories to try to speed up the game a little bit. If it's important enough for the Commissioner to talk to the Players' Association to get it done, then we'll play by the rules."
The close plays that are in the gray area of safe-or-out, fair-or-foul will mean the men working the video room in the clubhouse will have to be on their toes.
"There's an initial read, whether it's sort of a red light, green light or yellow," Hinch said. "That model usually works. The yellow ones are tough because early in a game you might not want to utilize your challenge. I think we're all under pressure when we're in the dugout or the video room. Doesn't really matter."