How the Astros missed out on 'Tek support'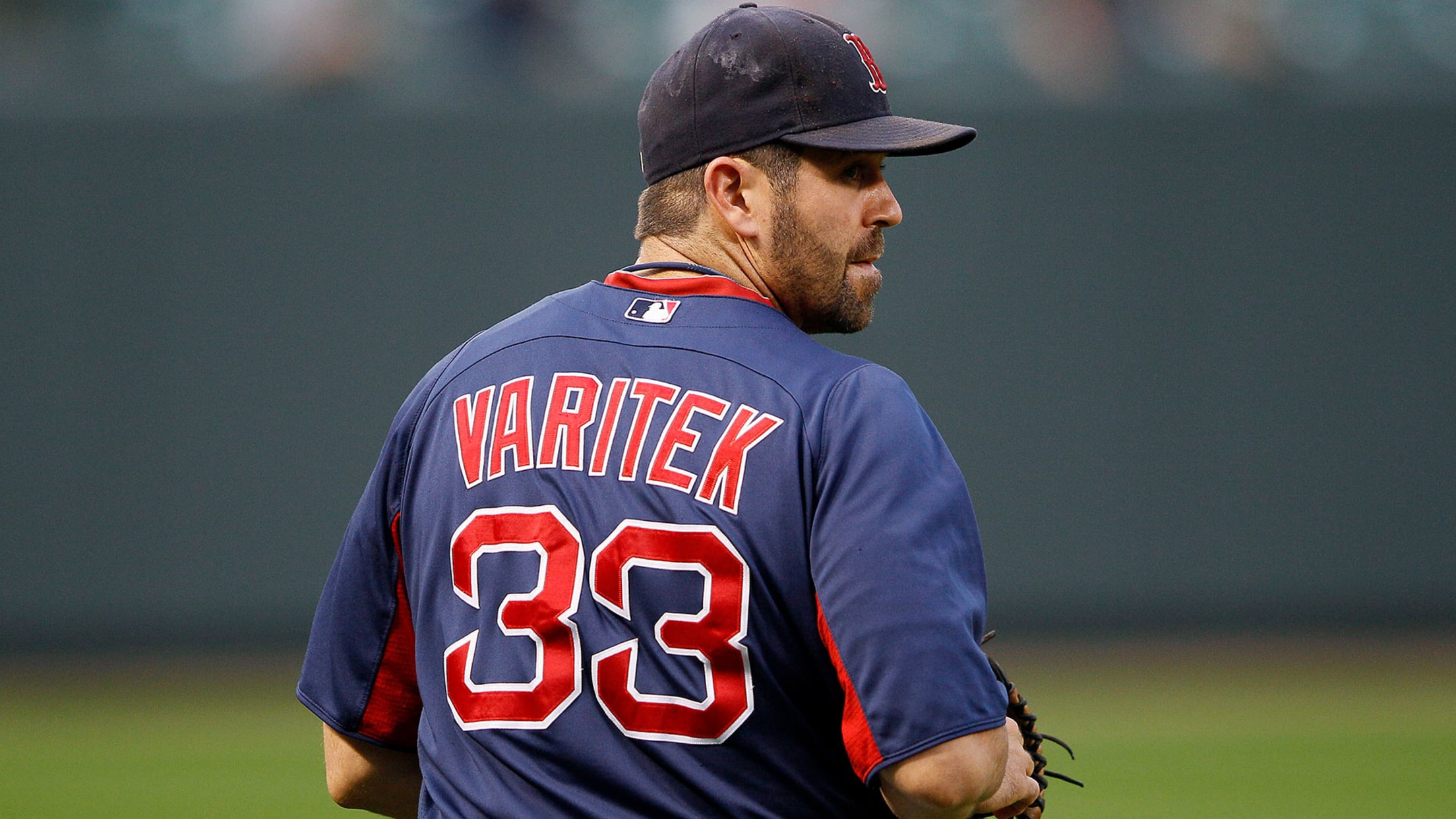 HOUSTON -- Imagine a world in which Brad Ausmus never played for the Astros. Had Houston been able to sign a young catcher taken in the 1990 MLB Draft out of Lake Brantley High School in Florida, it's likely Ausmus -- who has caught more games than any player in
HOUSTON -- Imagine a world in which Brad Ausmus never played for the Astros. Had Houston been able to sign a young catcher taken in the 1990 MLB Draft out of Lake Brantley High School in Florida, it's likely Ausmus -- who has caught more games than any player in Astros history -- would never have been traded to Houston.
The Astros were so enamored with Jason Varitek coming out of high school, they made him a six-figure offer that was exponentially above the amount a player taken in the 23rd round would typically get, hoping to lure Varitek out of his commitment to play at Georgia Tech. Despite the Astros' best efforts, Varitek went to college and was eventually inked as the No. 14 overall pick by the Mariners in 1994 -- one year after the Twins drafted him 21st overall and couldn't sign him.
• 2018 Draft order | 2018 Draft: June 4-6 | All-time Draft picks
Varitek was dealt to the Red Sox at the non-waiver Trade Deadline in 1997 and made his big league debut later that year. He wound up playing 15 seasons in Boston as one of the pillars of the Red Sox championship teams in 2004 and '07. He was a career .256 hitter with 193 homers and 757 RBIs, won an American League Gold Glove Award and Silver Slugger and made three All-Star teams.
"He was a fine young man and all of the things our scouts and our personnel saw in him ultimately came to fruition," said Dan O'Brien Jr., who was the Astros' scouting director at the time.
:: 2018 Draft coverage ::
What made the inability to sign Varitek so frustrating for the Astros was that they had a strong relationship with him and his family. Shawn Pender, currently the special assistant to the general manager/player personnel for the Reds, was the Astros' area scout in Central Florida when Varitek was a senior in high school.
Varitek was a strong-armed player at Lake Brantley who started at third base and served as the backup catcher to Jerry Thurston, a third-round pick of the Padres in 1990. In the fall of '89 (Varitek's senior year), Pender started Florida's first "scout league" team, in which top high school players competed in wooden-bat contests against local Division II colleges and junior colleges. They played games in Kissimmee, Fla., at what was then the Astros' Spring Training complex.
Because of his arm, Varitek was moved to catcher while playing for Pender and took to the position.
"The position fit him because he always had a strong arm but he didn't move really well [at third] because he was a big kid who also played high school football," Pender said. "Once he got behind the plate, he was a natural."
Pender said Varitek had leadership abilities and was smart enough to learn how to call games quickly -- qualities any team loves to have in a catcher. Still, Varitek was so firmly committed to Georgia Tech that teams shied away from drafting him, but Pender was close with Varitek's family and thought the Astros had a shot to get him in the later rounds.
The club even offered to let him attend college the first year and pay for his education, with the hopes he'd focus on a pro career eventually.
"I don't want to speak for Jason, but my sense is he really wanted to sign but was also one of those kids that was respectful to his father and mother and I think it was their wishes [for him to attend college]," Pender said. "As it all turned out, who knows how it would have been different. I don't know how Jason would have changed his experience, but he was an awfully talented player even then and had all kinds of intangibles that you want to get in a kid. You didn't need to be a rocket scientist to see those were there."