Astros not interested in going quietly
None of what is happening right now changes what the Astros did, the sign-stealing scandal that led to the dismissals of their general manager and manager, and made some people want to have the team's 2017 World Series championship vacated. Nothing the Astros are doing in the postseason of 2020
None of what is happening right now changes what the Astros did, the sign-stealing scandal that led to the dismissals of their general manager and manager, and made some people want to have the team's 2017 World Series championship vacated. Nothing the Astros are doing in the postseason of 2020 changes the fact that when baseball fans, even ones in Houston, look back on that Series, they are always going to hear the banging of trash cans.
The Dodgers, who have one less win in their League Championship Series right now than the Astros do in theirs, are always going to believe the 2017 title should be theirs.
The Astros, as an organization, did what they did and got caught. Even managers of other teams -- Alex Cora, Carlos Beltran (briefly, with the Mets) -- lost their jobs because they were with the 2017 Astros. Only the people involved will know why they thought a team this talented thought they needed to elevate sign-stealing to an electronic art form to win. What we do know is that they tarnished their title, their own reputations, and perhaps -- ultimately -- their places in baseball history.
And yet, here they are.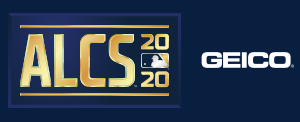 Here they are trying to come back from 0-3 down against the Rays, with the whole world watching them again. The Astros, led by three of their biggest stars -- George Springer, Jose Altuve, Carlos Correa -- are reminding even their haters how good they are at baseball. The noise you are hearing right now from them is the crack of the bat.
They played another elimination game on Thursday night and won it, 4-3. Springer started it by hitting the first pitch he saw for a home run in the bottom of the first. Correa ended it by hitting one to dead-center field in the bottom of the ninth. Springer and Correa have now homered in the same postseason game eight times -- twice as many times as any two players before them. Now the series is three games to two. Now the Astros have given themselves a chance to come all the way back from 0-3 down in an LCS the way the Red Sox did in 2004 against the Yankees, and write one of the most improbable -- and perhaps unpopular -- October stories in baseball history.
Take a look at what Springer and Altuve and Correa have done (even without much help from Alex Bregman, who finished second in the AL MVP voting one year ago):
The three of them have combined for 41 hits in the Astros' 11 postseason games, 15 home runs, 32 RBIs, 22 runs scored. Altuve is also hitting .421 against the Rays after hitting .400 against the A's in his team's ALDS against them. This was the week for him, of course, when he seemed more comfortable hitting balls over the wall than throwing to first base, until he seemed to finally get past that in Game 5.
Of all of them, Altuve is the one who seemed the most wounded by the fallout from the sign-stealing, hitting just .219 during a short season shortened even more by injury. He hit just five homers in 48 games, amid what has been one of the greatest careers any second baseman has had. In the week we lost Joe Morgan, the best second baseman of them all (and one just an inch taller than Altuve at 5-foot-7), it's worth remembering that Morgan told me this about Altuve a few years ago:
"Right now, I honestly believe [Altuve] is the best all-around player. I don't know what box you don't check with him. … I don't think of him being small anymore. Because nothing about his game is small."
Now Altuve has come up big again in this postseason. So have Springer and Correa, as big as they ever have at this time of year, and considering everything, maybe bigger. Baseball researcher James Smyth pointed out Thursday night that the five players who have formed the offensive core of this Astros generation -- Springer, Altuve, Correa, Bregman, Yuli Gurriel -- have now played 54 postseason games together. It is the most by any quintet in baseball history. Springer now has hit 19 home runs in 61 postseason games. Mickey Mantle, who of course hit all of his in the World Series, hit 18 in 65.
Springer and Correa combined for two more homers on Thursday night. Altuve and Springer combined for two in Game 4. There is still a long way for them to go. Paul O'Neill, who knows a little something about October baseball, was saying on Wednesday morning how hard those third and fourth wins are to get at this time of year, no matter who you are.
By now everybody knows who the Astros are, what they did. But look at what they're doing. They're way past thinking they can change history. Now they're trying to make some.
Mike Lupica is a columnist for MLB.com.