Astros net trio of prospects from Mets for Davis
Infielder Bohanek also sent to New York in five-player trade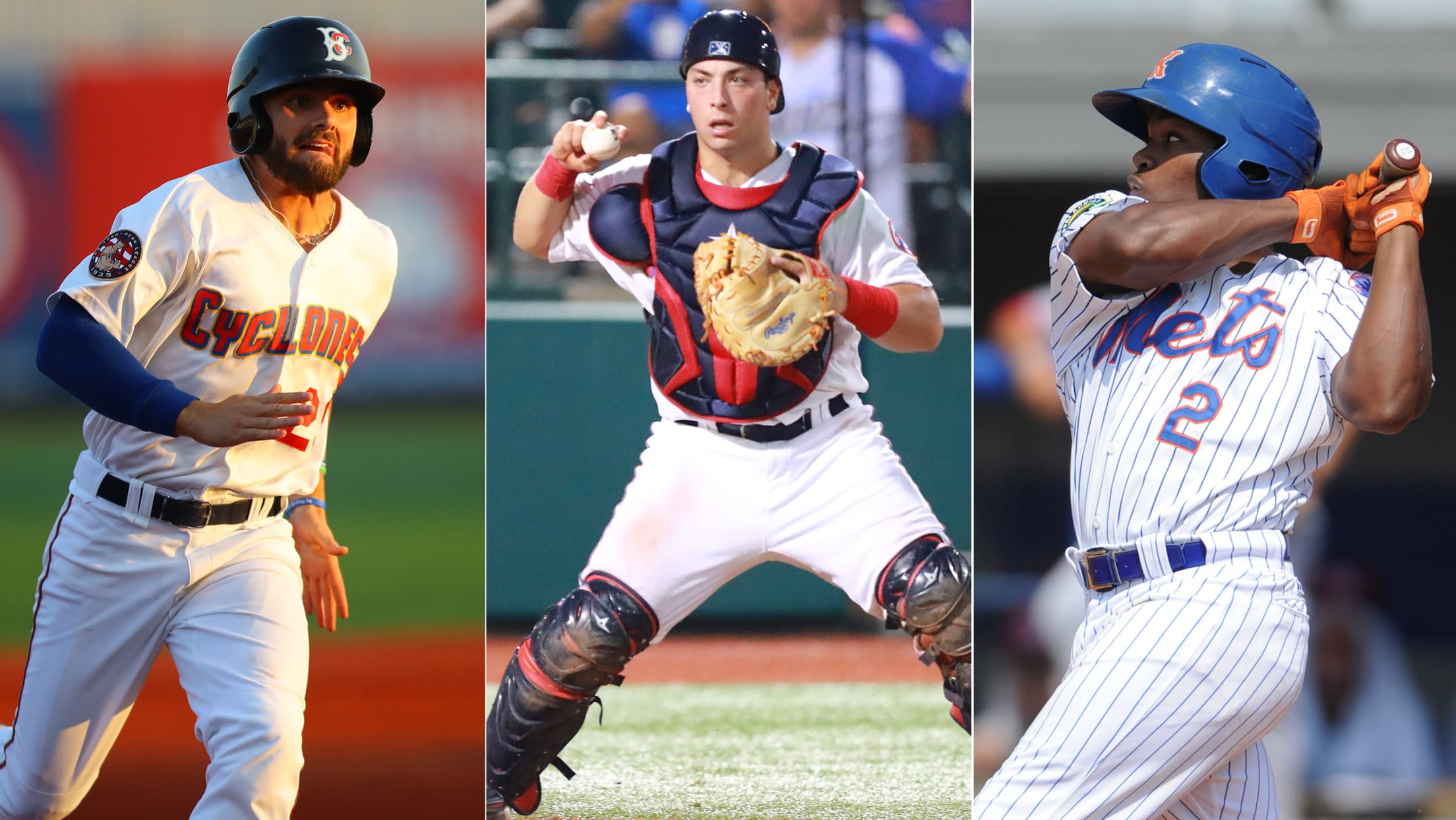 HOUSTON -- The Astros acquired a trio of Minor League players on Sunday in a five-player trade that included sending infielder J.D. Davis to the Mets. In exchange for Davis and Minor League infielder Cody Bohanek, Houston acquired outfielder Ross Adolph, catcher Scott Manea and infielder Luis Santana.Davis, taken in
HOUSTON -- The Astros acquired a trio of Minor League players on Sunday in a five-player trade that included sending infielder J.D. Davis to the Mets. In exchange for Davis and Minor League infielder Cody Bohanek, Houston acquired outfielder Ross Adolph, catcher Scott Manea and infielder Luis Santana.
Davis, taken in the third round of the 2014 Draft, made the Astros' Opening Day roster last year and hit .175 with a homer and five RBIs across 42 games in five stints with the Major League club, starting 14 games at third base, eight at first base and three in left field. He also pitched in a game.
With the Astros adding Aledmys Diaz to their versatile slate of infielders like Yuli Gurriel and Tyler White, Davis would have had to battle for playing time in the big leagues this year.
Davis spent most of the season at Triple-A Fresno, and he won the Pacific Coast League batting title after hitting .342 in 85 games. He had 25 doubles, two triples and 17 homers with 81 RBIs and a .988 OPS.
Adolph, 22, won the 2018 Most Valuable Player Award for Class A Short Season Brooklyn, batting .276 in 61 games with nine doubles, 12 triples, seven home runs, 35 RBIs, 14 steals and an .857 OPS.
Manea, 23, was a South Atlantic League All-Star in 2018 for Class A Columbia, where he hit .261 in 100 games with 12 homers, 53 RBIs and an .800 OPS. In 65 games behind the plate, he threw out 37.7 percent of attempted basestealers.
Santana, 19, led Rookie level Kingsport in batting (.348) and OPS (.917) in 2018 in his 53 games with 13 doubles, four homers, 35 RBIs and eight steals. His .348 average ranked fifth in the Appalachian League. During his three seasons in the Mets' system, Santana hit .329 (170-for-516) with 98 RBIs and an .891 OPS.
Brian McTaggart has covered the Astros since 2004, and for MLB.com since 2009. Follow <ahref="http: twitter.com/brianmctaggart"="">@brianmctaggart on Twitter and listen to his podcast.</ahref="http:>