Oakland takes 2 catchers on Day 2 of Draft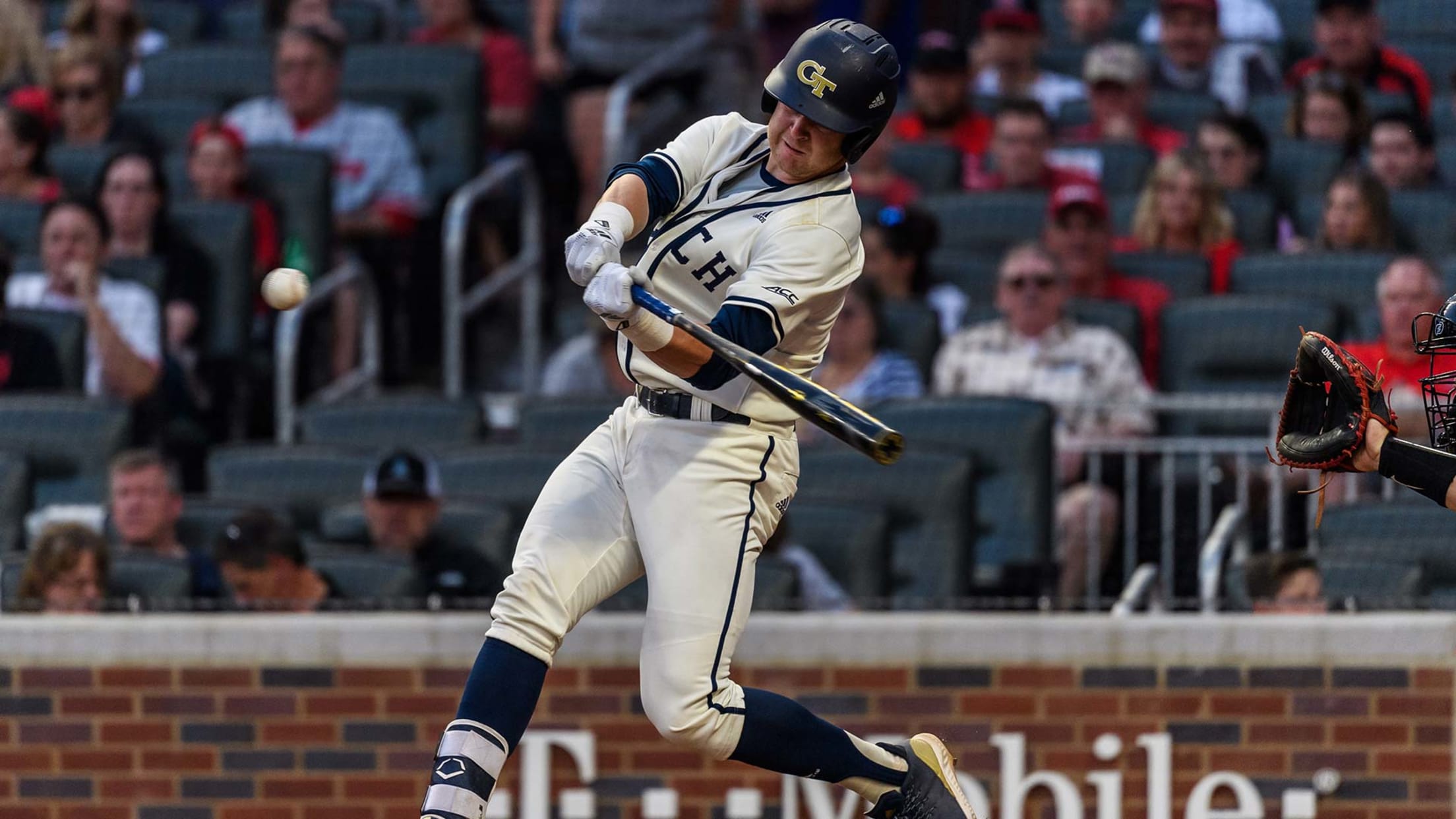 OAKLAND -- The A's spanned virtually the entire continental United States with their group of selections in Tuesday's Day 2 of the MLB Draft. • A's select SS Davidson at No. 29 overall The A's looked east to find Harvard first baseman Patrick McColl. They looked within the west for
OAKLAND -- The A's spanned virtually the entire continental United States with their group of selections in Tuesday's Day 2 of the MLB Draft.
• A's select SS Davidson at No. 29 overall
The A's looked east to find Harvard first baseman Patrick McColl. They looked within the west for right-hander Jose Dicochea from Arizona. They covered middle America with infielder Marcus Smith and catcher Drew Millas coming from schools in Missouri. From a little farther north, they plucked infielder Jalen Greer in Illinois. And they also dipped into the south for catcher Kyle McCann and right-hander Seth Shuman -- both from colleges in Georgia.
With 30 more selections to make, the A's group of draftees includes two catchers, two middle infielders, an outfielder, a first baseman and four right-handed pitchers. They have not yet drafted a left-handed pitcher.
The Draft concludes on Wednesday, with exclusive coverage of Rounds 11-40 on MLB.com beginning at 9 a.m. PT.
Tuesday's selections:
Round 3: Marcus Smith, OF-P, 18, Pembroke Hill (Mo.) HS
Smith shattered numerous offensive records while becoming Pembroke Hill's first player ever to be selected in the Draft. The A's persuasiveness will determine whether Smith can be the school's first player to enter professional baseball. As early as last year, he committed to play baseball at the University of Michigan. Smith has repeated that choosing between college and pro ball will be a family decision.
Round 4: Kyle McCann, C, 21, Georgia Tech
An All-ACC first-team selection and finalist for the Buster Posey Award, which is given annually to the nation's top collegiate catcher, McCann commanded attention with his power, as he amassed 23 home runs while batting .299. Even while playing behind Joey Bart, whom the Giants drafted second overall in the 2018 Draft, McCann distinguished himself by batting .300 with 15 homers while playing first base and handling designated-hitter duties.
Round 5: Jalen Greer, SS, 17, St. Rita (Ill.) HS
Greer's raw tools have impressed many talent evaluators. He impressed scouts last year as a junior while participating in the Under Armour All-America preseason tournament. His reputation continued to rise last summer when he was selected to participate in the Area Code Games. Lithe but solid at 6-foot-3 and 185 pounds, Green also can play second base. He has committed to attend the University of Missouri.
Round 6: Seth Shuman, RHP, 21, Georgia Southern
Shuman began his collegiate career after spurning the Orioles, who selected him in the 39th round (1,171st overall) out of high school. He ranked as the Eagles' top starter this year while being named to the All-Sun Belt Conference first team. Shuman doubled as a quarterback when he entered Georgia Southern, but he opted to concentrate on baseball after his freshman year.
Round 7: Drew Millas, C, 21, Missouri State University
Prized for his defense, Millas was a first-team All-Missouri Valley Conference selection this year for the second season in a row. He's also a switch-hitting catcher -- and everybody knows that being a switch-hitting catcher often results in a smooth ascent to the Major Leagues. Reportedly, it was Millas' mother, Nel, who pushed him to learn to switch-hit. Missouri State has become a pipeline of sorts for the A's, who drafted infielder Jeremy Eierman from the school last year. Eierman's now with Class A Advanced Stockton.
Round 8: Jose Dicochea, RHP, 18, Sahuarita (Ariz.) HS
Dicochea could be difficult to sign, given his commitment to the University of Arizona. His fastball reached 93 mph when he pitched in the 3A state championship game. With room on his 6-foot-3, 180-pound frame to add muscle, Dicochea should also be able to add velocity. He fulfilled the predictions of observers who believed that he would be the first high school pitcher selected in this Draft from the state of Arizona.
Round 9: Colin Peluse, RHP, 20, Wake Forest University
Peluse missed his senior season at Middletown (Del.) HS due to Tommy John elbow surgery. He came back throwing his fastball 92-94 mph. Peluse has experience pitching out of the bullpen, though Wake Forest coach Tom Walter called him a "front-of-the-rotation dude."
Round 10: Patrick McColl, 1B, 21, Harvard
Standing 6-foot-6 and weighing 215 pounds, McColl's easy to notice when he's on the field. The same goes for when he's in the batter's box. Raised in the Bay Area (Los Altos), McColl compiled a slash line of .387/.448/.707 with 47 RBIs and a team high 12 homers.
Chris Haft has covered the Major Leagues since 1991 and has worked for MLB.com since 2007. Follow him on Twitter at @goodforball.