Decker sidelined by oblique injury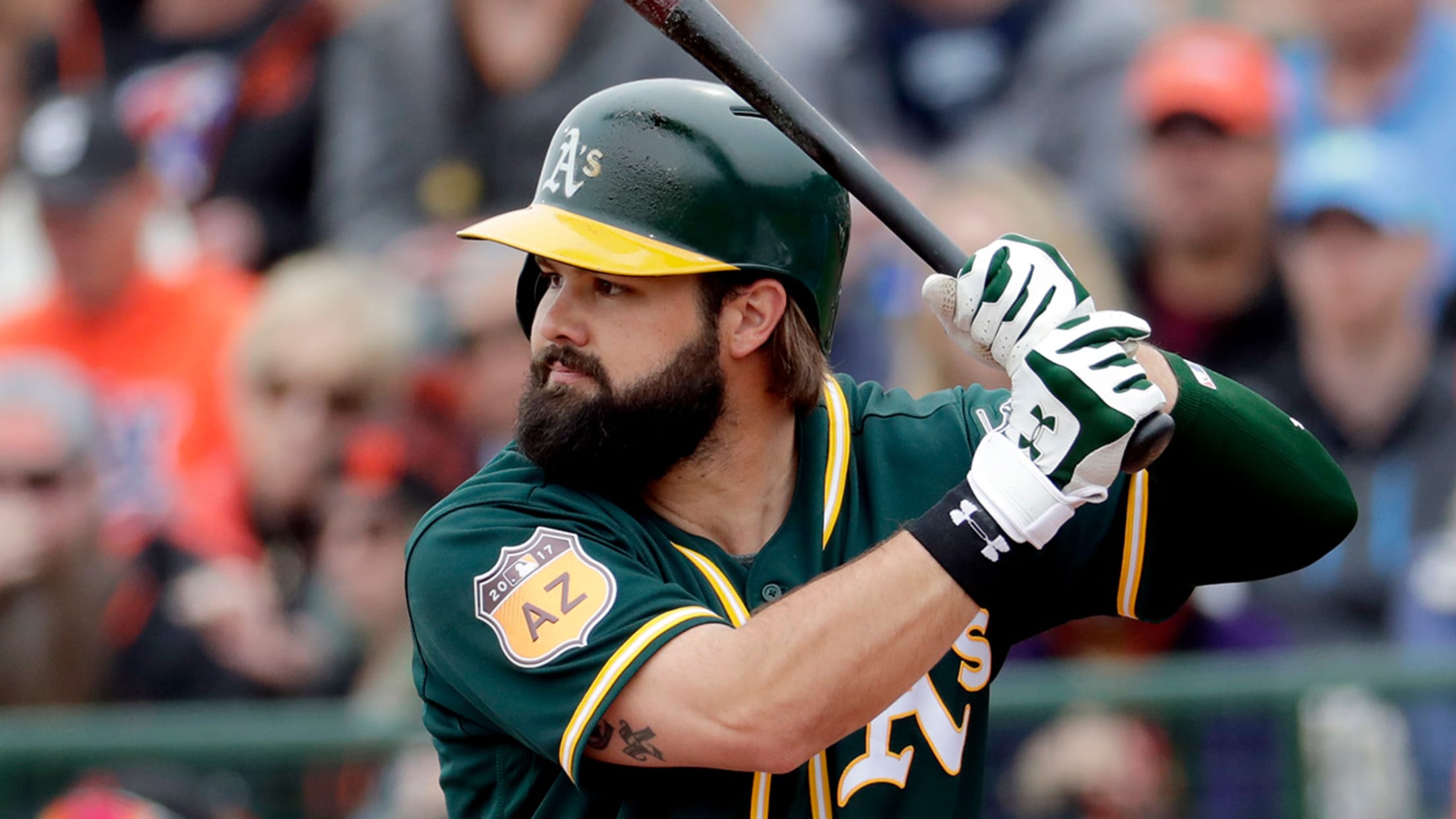 Jaff Decker sustained an oblique injury taking swings in the batting cage Saturday. (AP)
SCOTTSDALE, Ariz. -- Outfielder Jaff Decker, who was quietly emerging as the potential favorite to land the A's final roster spot, has an oblique injury that could change those plans.Decker, originally in Sunday's lineup against the Rockies, was scratched in favor of Minor Leaguer Tyler Marincov after suffering the injury
SCOTTSDALE, Ariz. -- Outfielder Jaff Decker, who was quietly emerging as the potential favorite to land the A's final roster spot, has an oblique injury that could change those plans.
Decker, originally in Sunday's lineup against the Rockies, was scratched in favor of Minor Leaguer Tyler Marincov after suffering the injury while taking swings in the cage Saturday.
"Those things are tough to forecast," A's manager Bob Melvin said. "For sure it'll be a few days, but I think we'll get a better idea come tomorrow or the next day, and that's unfortunate because he was having a good camp, he was impressing. There's still a spot to be won out there."
• Spring Training:Info | Tickets | Schedule | Gear
The job was expected to go to Jake Smolinski, but the outfielder came to camp with a shoulder injury that required surgery last week, opening an opportunity for a non-roster player. Decker and Alejandro De Aza are the two candidates being considered should the A's take a fifth outfielder.
Decker's injury could have zero implications on his chances -- "Hopefully it's just a couple of days, and if that's the case then it wouldn't," Melvin said -- but it would be difficult for him to make the team if he's down for an extended period.
Decker has a .304 average in 23 at-bats this spring, while De Aza entered Sunday's game hitting .259 in 27 at-bats.
Jane Lee** has covered the A's for MLB.com since 2010.