Rangers designate Jackson for assignment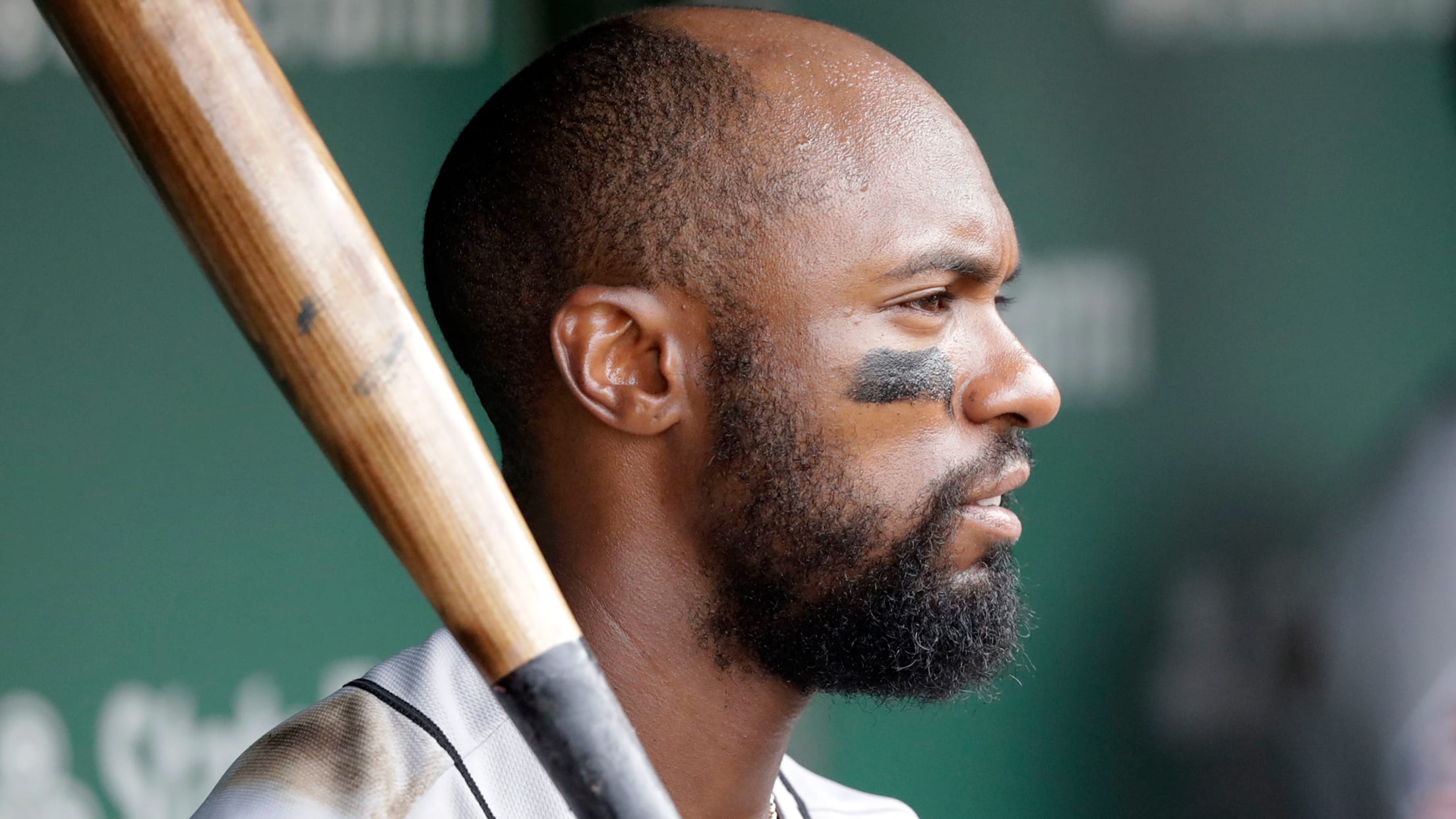 BOSTON -- The Rangers designated outfielder Austin Jackson for assignment on Wednesday.Jackson was acquired with right-handed pitchers Jason Bahr and Cory Gearrin from the Giants for a player to be named later or cash considerations on Sunday.The 31-year-old Jackson batted .242 (36-149) with 13 RBIs in 59 games for the
BOSTON -- The Rangers designated outfielder Austin Jackson for assignment on Wednesday.
Jackson was acquired with right-handed pitchers Jason Bahr and Cory Gearrin from the Giants for a player to be named later or cash considerations on Sunday.
The 31-year-old Jackson batted .242 (36-149) with 13 RBIs in 59 games for the Giants this season, making 35 starts in center field and one start in left field.
When a player's contract is designated for assignment -- often abbreviated "DFA" -- that player is immediately removed from his club's 40-man roster. Within seven days of the transaction (had been 10 days under the 2012-16 Collective Bargaining Agreement), the player can either be traded or placed on irrevocable outright waivers.