Avisail scratched, returns after hospital exam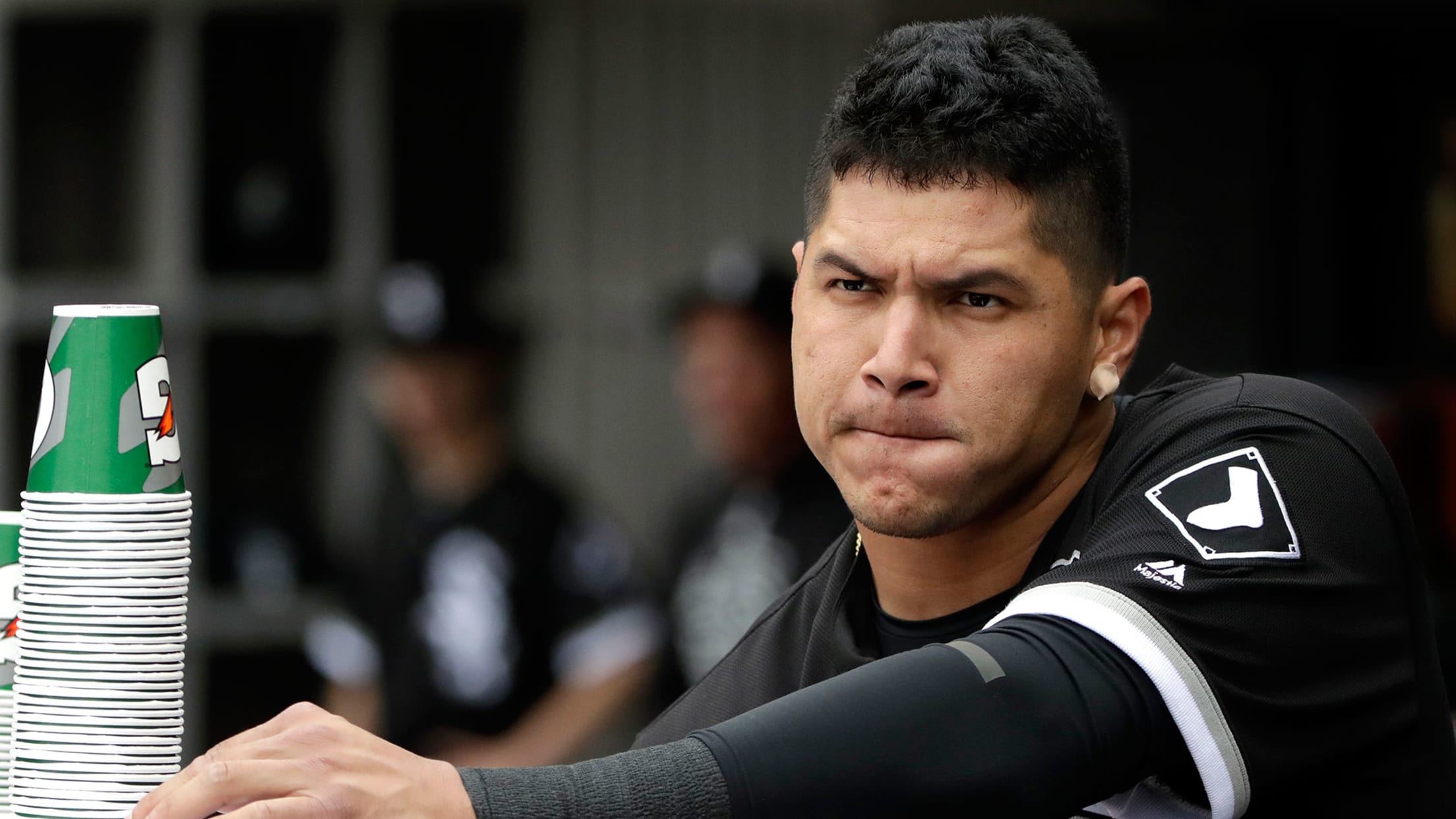 ANAHEIM -- White Sox right fielder Avisail Garcia was scratched from the starting lineup prior to Monday's 5-3 White Sox victory over the Angels at Angel Stadium with what he described postgame as a little pressure in his chest and his heart beating a little fast.Garcia was checked out at
ANAHEIM -- White Sox right fielder Avisail Garcia was scratched from the starting lineup prior to Monday's 5-3 White Sox victory over the Angels at Angel Stadium with what he described postgame as a little pressure in his chest and his heart beating a little fast.
Garcia was checked out at a local hospital, was cleared and returned to take over in right field in the bottom of the eighth inning.
"It was like two days like that and I was a little nervous," Garcia said. "That's why I went to the hospital to get checked out because I have a family. I was a little scared.
"Maybe it's normal because [of the] the pills that I've been taking for my hammy. But I was scared, so that's why we went to the hospital."
The 27-year-old, married father of two returned Saturday after missing time with a Grade 1 strain of his right hamstring, marking his second trip to the disabled list this season for a similar issue. He entered Monday hitting .345 with three doubles, two triples, seven home runs and 13 RBIs over his last 13 games, raising his average from .232 to .273. He has nine homers in his last 15 games, after hitting one in his first 22.
He also felt great relief and seemed like his usual upbeat self after being examined.
"Yeah, yeah. For sure," Garcia said. "I feel good now because my heart is good. Everything is good. I'm not worried about anything now."
Buehrle's perfection remembered
Monday marked the nine-year anniversary of Mark Buehrle's perfect game on July 23, 2009, against the Rays at U.S. Cellular Field. Many people will remember the homer-stealing catch by Dewayne Wise against Gabe Kapler to open the ninth. But in the ensuing at-bat, against Rays catcher Michel Hernandez, Buehrle fell behind at 3-1 before throwing a changeup at 3-2 to record the strikeout and move one hitter away from history.
"Buehrle had the guts of a cat burglar. He's a riverboat gambler," White Sox pitching coach Don Cooper said. "He could throw any pitch at any time in the count.
"When you do that, you are in the mind of any hitter. You can throw anything whenever you want and you never know. But that was confidence. The thing that he had too was confidence and belief and conviction."
Fulmer doing Charlotte relief work
Carson Fulmer started in eight of his nine appearances for the White Sox this season and has made nine starts for Triple-A Charlotte. But the right-hander's last five appearances have come out of the bullpen for the Knights, having allowed two runs in 6 1/3 innings during that stretch.
"Well, I think that part of this process is to find out where all of these guys end up fitting," Renteria said. "I'm assuming we're going to see how it ends up working out there and see if the work he keeps putting in as a starter has transitioned him, or at least allowed him to at least translate into being able to perform out of the bullpen. It's just an option."
Abreu getting closer to his old self
Although Jose Abreu is 6-for-51 over his last 15 games entering Monday, and 32-for-181 since May 27, watching his average fall from .319 to .250, Renteria saw signs in Seattle of the All-Star first baseman getting back to his old form.
"He's never lost confidence. It's just a matter of, honestly, getting good pitches to hit," Renteria said. "Staying in his zone. Continuing to trust the things he's capable of doing and the things he has done over a long period of time in his career.
"He's going to end up coming out of this soon, and it will come in little spurts and bunches. And before you know it, nobody will be too concerned with it. He's right on track. I thought he had some good at-bats in Seattle and you can see that he is feeling more and more comfortable at the plate."
On Monday night, Abreu hit his 14th home run in the first inning, a solo shot off Angels starter Jaime Barria.