Avi Garcia to have arthroscopic knee surgery
Outfielder has been plagued by pain all season, will have procedure after season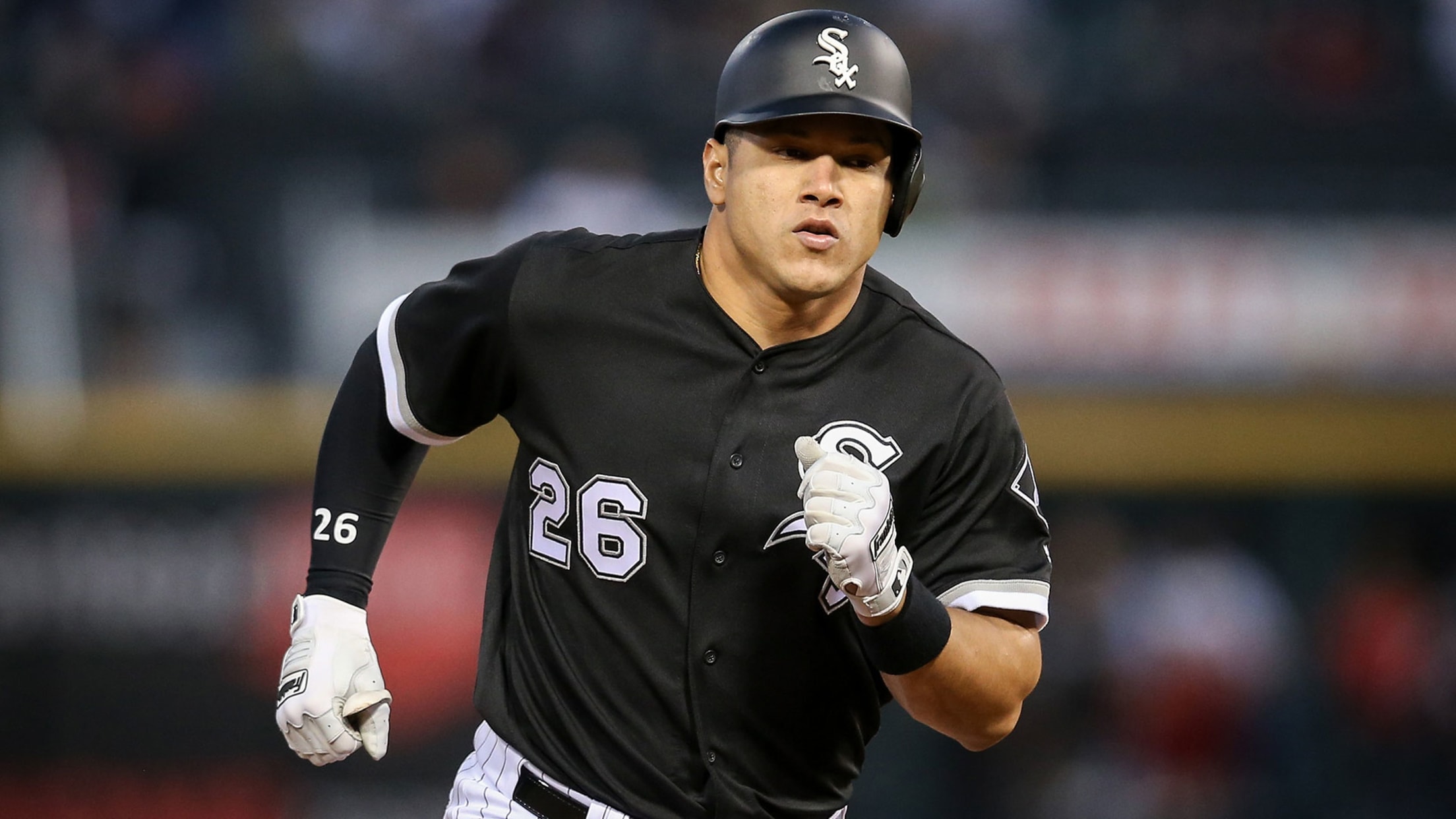 CHICAGO -- Avisail Garcia will have arthroscopic surgery on his right knee on Oct. 2 in Chicago to clear up persistent pain Garcia said has plagued him all season."Early in the season, Opening Day, I feel something in my knee," Garcia told the media before Tuesday's 5-4 win over the
CHICAGO -- Avisail Garcia will have arthroscopic surgery on his right knee on Oct. 2 in Chicago to clear up persistent pain Garcia said has plagued him all season.
"Early in the season, Opening Day, I feel something in my knee," Garcia told the media before Tuesday's 5-4 win over the Indians, in which Garcia hit a two-run homer in the first inning, setting a new career high with 19. "I had been feeling something, something, something and then I started feeling my hammy because I think I was [favoring it].
"Especially because it's my right knee, and that's where all my power is. It's crazy, but it is what it is."
Garcia, 27, talked about receiving three cortisone shots in the problematic area this season. Garcia and the team decided against surgery previously because examinations showed playing wouldn't cause any sort of extensive damage.
The White Sox right fielder also estimated a 6-to-8-week absence if he had surgery, not to mention the ensuing strengthening process to get back into playing shape.
"But I don't want that. I just want to play, because that's why I'm here," Garcia said. "I've been working really hard since last year and then Spring Training and then here. And then injury. It's tough, but nothing that I can control."
"It was actually considered to be very manageable," White Sox manager Rick Renteria said. "Just cleaning it up. There's nothing in terms of repairs or anything to be done. It's just being cleaned up."
Described as a possible five-tool talent as he originally made his way through Detroit's system, Garcia fulfilled that potential with his All-Star selection during the 2017 season. Garcia hit a career-high .330 with a career-high .885 OPS last season, along 18 home runs, 80 RBIs and 27 doubles.
A pair of hamstring injuries limited Garcia to 89 games this season. He also has dealt with that ongoing knee pain, trying to give Renteria and the White Sox as much as he can while on the field.
"Everything can happen. It's baseball," Garcia said. "You can have 10 good years and one bad year. Or whatever. Like [what] happened to me, really good last year and this year I've been injured a lot. It is what it is."
"He's been playing through some discomfort. He's been managing it and giving us a tremendous effort," Renteria said. "I know he doesn't talk about it a whole lot, but you see him really grinding through it."
Chicago holds one more year of contractual control of Garcia, who figures to be back with the team in 2019. Garcia also believes the ability shown during the breakout '17 campaign will be back on display once healthy.
"I know the talent is there. I know what I can do when I'm healthy, so let's see what happens next year," Garcia said. "It's always been there. Everybody knows it's hard when you get injured and then sit down and then go play and then sit down again. It's hard to be consistent like that.
"This game is difficult, so you have to be out there every day, so you get used to it. But it's not an excuse. Everybody knows that. I've been playing like this, so I'm trying to do my best. It's been a crazy year -- not for me, but for the whole team."