Twins Notes: Castro, Sano, Gibson
Baldelli on nicked up players: 'We don't have to rush anything at all'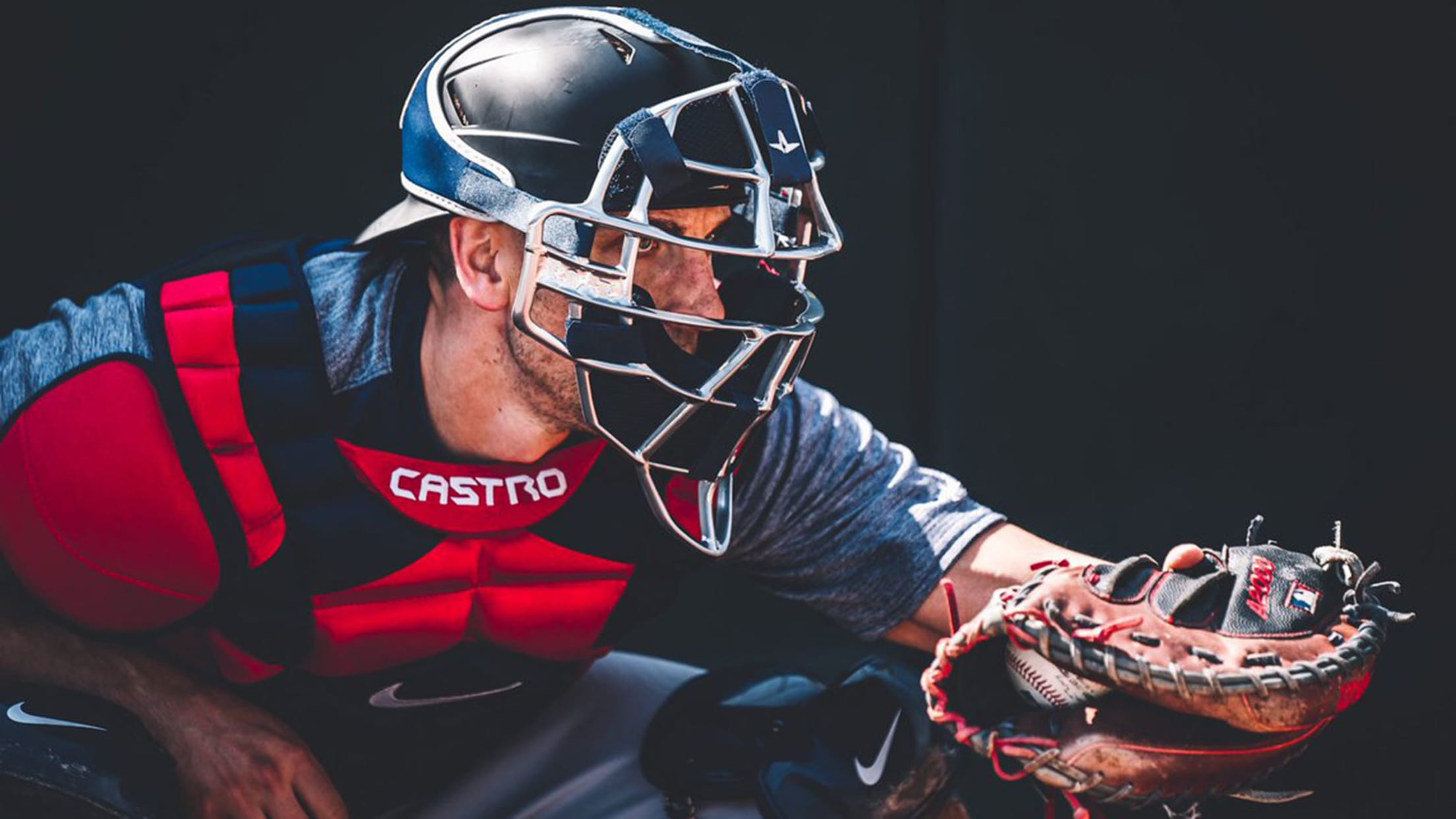 FORT MYERS, Fla. -- The Twins aren't yet sure how Miguel Sanó's lacerated right heel will affect his availability in camp over the coming days, but headed into the team's first full-squad workout set for Monday, manager Rocco Baldelli isn't worried about Kyle Gibson and Jason Castro, two other players
FORT MYERS, Fla. -- The Twins aren't yet sure how Miguel Sanó's lacerated right heel will affect his availability in camp over the coming days, but headed into the team's first full-squad workout set for Monday, manager Rocco Baldelli isn't worried about Kyle Gibson and Jason Castro, two other players recovering from ailments.
Baldelli said that Castro is looking and feeling good after recovering from surgery on the meniscus in his right knee last May that sidelined him for nearly the entire 2018 season. But the Twins still plan to remain somewhat cautious with the 31-year-old veteran this spring.
:: Spring Training coverage presented by Camping World ::
"With Jason coming off an offseason of rehab and getting in a good place physically, I think early on in camp, even if he says he's doing great, we're going to keep an eye on him and progress him at a responsible rate," Baldelli said.
Similarly, Gibson has participated in every scheduled workout as he continues his recovery from a bout of E. coli that disrupted his workout schedule last month, but the team will monitor his situation as he continues activity and builds up muscle mass in preparation for the season.
"It's a responsible thing to do," Baldelli said. "We have so much time to prepare for Opening Day that we don't have to rush anything at all."
Baldelli speaks highly of catching routine
In his first Spring Training as manager, Baldelli has been impressed with the catching regimen that has been set up by Major League coach and catching coordinator Bill Evers, who moved with Baldelli from the Tampa Bay organization, along with Triple-A manager Joel Skinner and Minor League catching coordinator Tanner Swanson.
"Over the years, we have learned a lot about developing catchers," Baldelli said. "The receiving, blocking, the setups. I won't get into the details of it, but we have a very good program. I'm impressed by our program and what we go into camp with, with these guys."
Slo-mo Stro.@J_Castro15 | #MNTwinsST pic.twitter.com/0K6XKKlbhl

— Minnesota Twins (@Twins) February 16, 2019
In addition to bullpen sessions, throwing programs, conditioning and batting practice, the Twins' catchers have also spent time participating in receiving drills early this spring, both barehand with small weighted balls and also with baseballs from a pitching machine.
"Receiving is an important part of what these guys do," Baldelli said. "We've learned a lot. Over time, really over the last few years, we've learned a lot about a lot of different things related to catching. You would use your eyes before, and there are other ways to look at things."
No clarity on Romero's role beyond 2019
After offering the news Saturday that 24-year-old Fernando Romero would move to the bullpen, Baldelli didn't elaborate on his future vision for the right-hander as either a starter or reliever beyond 2019.
"This is a guy who has an incredible amount of ability," Baldelli said. "We're going to do what we think is best for him and the organization at the same time. I think the direction we're going in accomplishes both of those things.
"He's a weapon, and he's also shown he's a pretty versatile guy where we're going to be able to do different things with him and he's in [on our plan], which makes it all the more exciting."
Twins stay busy with charitable activities in Fort Myers
Even at their home away from home in Fort Myers, the Twins upheld their commitment to the community with a pair of charity athletic events during the first week of camp: A celebrity golf tournament on Friday and a bowling event on Sunday.
During the 21st annual Minnesota Twins Celebrity Golf Classic at The Club at Gateway in Fort Myers, the team participated in a tournament, lunch, dinner and auctions, with proceeds benefiting Lee Health Regional Cancer Center.
Twins legend Tony Oliva led his team to an upset victory, with his putting prowess pushing his team to an 18-under mark, narrowly edging the team led by pitcher Chase De Jong.
The bowling event at the HeadPinz Entertainment Center was in partnership with the Greater Fort Myers Chamber of Commerce to benefit the Chamber of Commerce's Education Foundation, benefiting educational programs and local students.