Bonds reinvigorated Magowan's early Giants
San Francisco signed star outfielder soon after Bay Area group bought team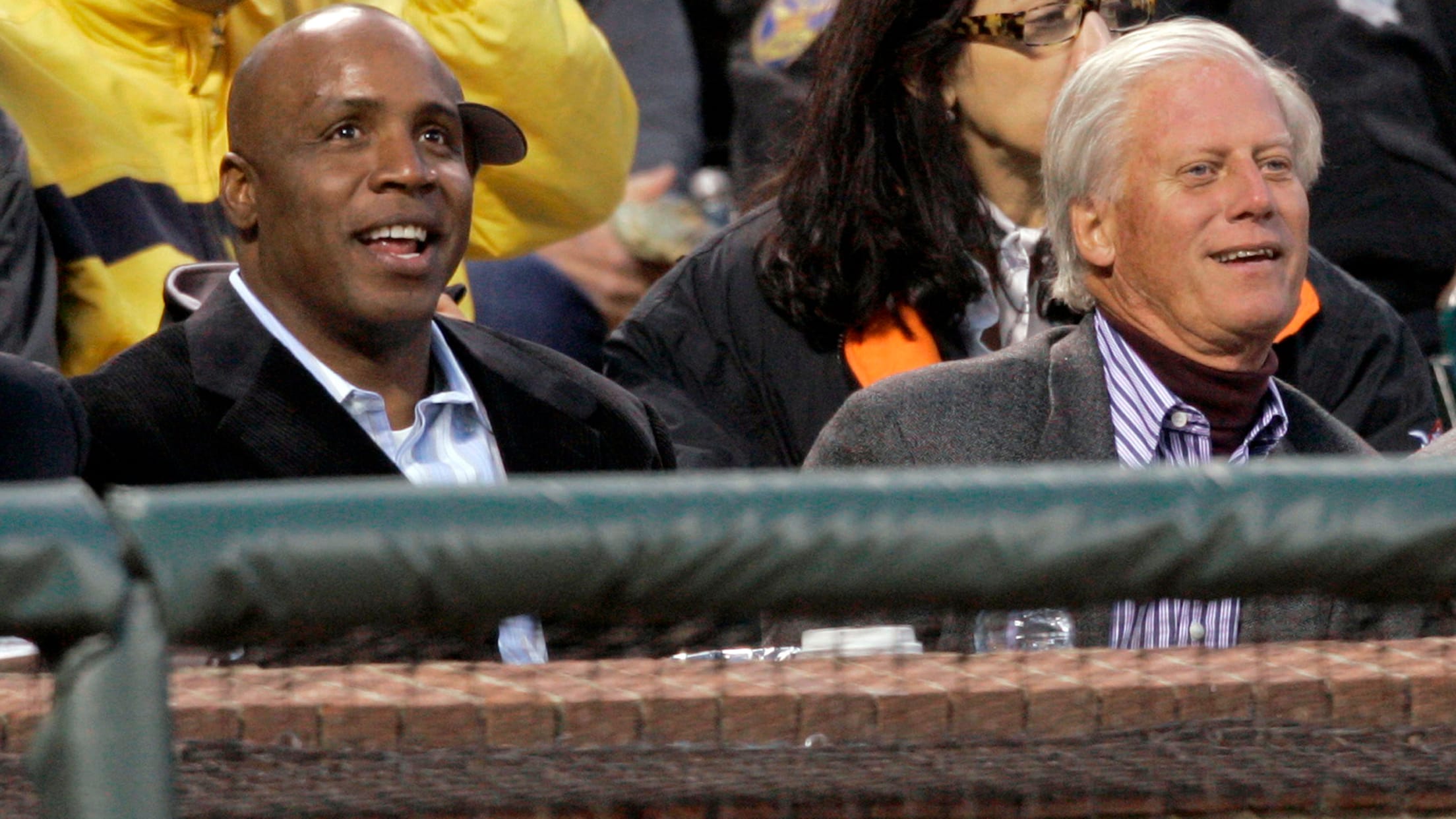 SAN FRANCISCO -- Saturday's festivities at AT&T Park commemmorating the retirement of Barry Bonds' No. 25 prove the adage that timing really is everything. Peter Magowan likely would agree.Magowan led a group of Bay Area-based investors who scrounged up $100 million in November 1992 to buy the Giants and prevent
SAN FRANCISCO -- Saturday's festivities at AT&T Park commemmorating the retirement of Barry Bonds' No. 25 prove the adage that timing really is everything. Peter Magowan likely would agree.
Magowan led a group of Bay Area-based investors who scrounged up $100 million in November 1992 to buy the Giants and prevent them from moving to the Tampa Bay region.
Once the euphoria ebbed, Magowan and his partners had to face harsh reality: They were saddled with a team that, on paper, really didn't look like a good investment. The 1992 Giants finished 72-90, 26 games behind the National League West-winning Braves in fifth place.
• Remembering Bonds' 5 biggest Giants home runs
Magowan recently recalled asking himself, "What had we bought? How can we improve this team?"
Simple: Acquire the game's best player. That happened to be Bonds, the free-agent left fielder who won three of the previous four National League Most Valuable Player Awards while playing for the Pirates.
The Yankees and Braves were considered the favorites to sign Bonds, but Magowan and his group reached into their pockets again and came up with $43.75 million to be paid over six years, making Bonds baseball's highest-paid player. Bonds helped transform the Giants into perennial contenders, and his ability to lift the franchise's profile stimulated the public's approval in a 1996 vote to build what is now known as AT&T Park, following four failed ballpark ballot measures.
Magowan, who ceded his control as the Giants' managing general partner at the end of the 2008 season, will be one of the proudest attendees at the ceremony when No. 25 officially enters posterity. Magowan wholeheartedly endorsed the concept of Bonds' jersey being put away forever, along with those of five San Francisco-era Hall of Famers who also will be present Saturday: Willie Mays, Willie McCovey, Juan Marichal, Gaylord Perry and Orlando Cepeda.
"He's the best player I ever saw, short of Mays," said Magowan, 76, of Bonds.