5 blockbuster deals that almost happened
Almost-trades that would have been among MLB's biggest deals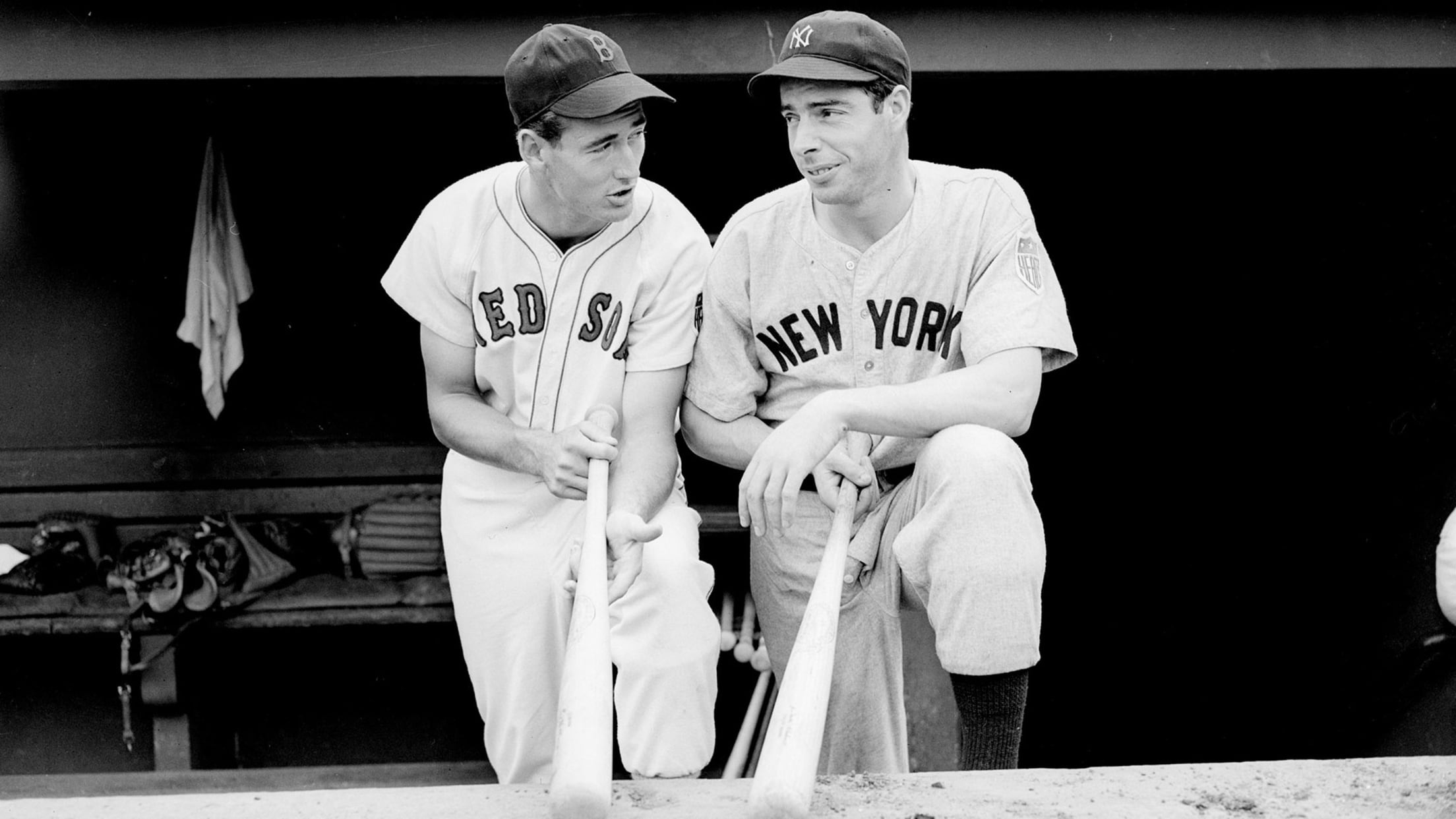 The problem with almost-trades, those would-be, baseball-altering deals that almost happen, is that you can never be sure how close they really came. Baseball circles are filled with idle trade talk.Someone in a baseball front office might say in passing, "You know we really should trade for Michael Trout."That's sensible.
The problem with almost-trades, those would-be, baseball-altering deals that almost happen, is that you can never be sure how close they really came. Baseball circles are filled with idle trade talk.
Someone in a baseball front office might say in passing, "You know we really should trade for Michael Trout."
That's sensible. Everybody should trade for Trout. Someone will overhear it. That someone is talking over dinner with someone else and says, again, in total passing: "I hear we're at least talking about dealing for Trout."
The next somebody mentions it to somebody else who puts it on a message board, "I hear Trout trade talks might be happening,"
Everybody on the board goes crazy, and one of them calls talk radio: "We're getting Trout!"
Then somebody else comes on the show to wonder where Trout will hit in the lineup. Then someone else calls in to ask if Trout will go into the Hall of Fame as an Angel or as a representative of the local team. A fourth person calls in to say Trout is overrated, and has never won.
And at some point it becomes too big to ignore, and analysts begin talking about Trout getting traded, and maybe the Angels deny the rumors, which only adds fuel, and Trout is asked how he would feel about being dealt and, well, it's an exaggeration, but probably not by much.
And that seems like an almost trade, but it isn't. For an almost-trade to qualify, it has to go pretty far. Here are the five biggest almost-trades.
No. 1: Joe DiMaggio to Red Sox for Ted Williams, 1947 or 1948
It is by far the most famous and most intriguing almost-trade, and not just because it would have been the greatest player-for-player deal in baseball history. It would have made sense on so many levels. That's why it almost happened.
Both players were and are local icons, and both players were greatly hampered by their ballpark. DiMaggio was a power-hitting righty playing in the worst power-hitting-righty ballpark of that time, or perhaps any other. DiMaggio hit much better on the road than he did at home throughout his career because of it.
On road: .334/.406/.611, 203 doubles, 213 homers, 2,113 total bases.
At home: .315/.391/.547, 187 doubles, 148 homers, 1,837 total bases.
Even now, it's thrilling to imagine what DiMaggio might have hit had he spent any number of years at Fenway Park with the Green Monster so close. As a guide, in 120 games he hit at Fenway roughly what he hit on the road -- .334/.410/.605.
The same is less true of Williams; he destroyed Fenway Park, hit .361 there for his career. But he did say the park wasn't great for him. He loved to pull the ball, something Fenway discouraged. He undoubtedly would have loved that left field at Yankee Stadium that was so good to Babe Ruth, Lou Gehrig and others. Nobody knew in 1947 that Williams would go to fly in Korea and lose a couple more years to service. At the time, it would have been a legitimate thought that at Yankee Stadium, Williams might have challenged Ruth's career home-run record.
The almost-trade details are also famous. The story goes like this: The team's owners, New York's Dan Topping and Boston's Tom Yawkey, went out to Toots Shor to drink and talk, and let's face it: How could a drinking session not end up with the two talking about trading DiMaggio for Williams? By the end of the night, as the legend goes, the deal was struck. Both sides were happy about it, delirious even. They were going to shake up the baseball universe. It was Yawkey who chickened out in the morning, though there are rumors that he offered to still make the deal if the Yankees threw in a young, short and slow outfielder and part-time catcher.
Topping, it turned out, was not willing to include Yogi Berra.
No. 2: Cincinnati's Tony Perez for Kansas City's George Brett, 1974-75
Before the 1975 season, Reds manager Sparky Anderson was panicking because he did not know who would be the Reds' third baseman. Future Hall of Famer Tony Perez had played third earlier in the decade, but Anderson had no faith in his third-base defense and moved him to first. The Reds shopped Perez around all offseason. They tried to deal him to Boston for Butch Hobson. They dangled him to Oakland for Sal Bando. Those fell through.
But the deal that seemed to gain the most traction was trading him to Kansas City for the Royals' young third baseman, Brett. At the time, Brett was a talented, but still raw, young player, while Perez was an established superstar.
This is one of those deals that isn't entirely clear regarding how close the two teams got; but it was close enough that papers in both cities reported it heavily and, in the end, we know it was Kansas City that dropped out late. Things worked out OK for the Reds; they ended up finding their third baseman in May when Anderson asked Pete Rose if he would be willing to do it. Without even answering, Rose ran into the dugout to get something and went out to third base to take some ground balls.
"What did you get there, Peter Edward?" Anderson asked him.
"A cup," Rose said. "I'll help the club, but I'm not going to risk my family's future for you."
The 1975-76 Reds ended up being one of the great teams in baseball history.
But imagine if that was Brett at third base for the Big Red Machine. And imagine how baseball history in Kansas City would have been different.
No. 3: Pittsburgh's Barry Bonds for Atlanta's Alejandro Pena, Keith Mitchell and a player to be named, 1992
You probably know: This deal was done. As far as John Schuerholz is concerned to this day, it was done. The Pirates knew that they would not be able to sign Bonds after the season, and so it was sensible to get as much as they could for him. And the Braves were building what would become one of the game's most consistent dynasties; could you even imagine the 1990s Braves if they'd had Barry Bonds?
The deal was nixed the next morning by Pirates GM Ted Simmons. This was not like an erratic owner, a Tom Yawkey, backing out of Williams-DiMaggio. The accepted etiquette is that once GMs agree to a deal, it is done. There are no takebacks. But, as Schuerholz's remembered, Simmons explained that his manager Jim Leyland had freaked out, gone over his head, and gotten the deal kiboshed. Schuerholz ranted and raved. But he did not get Bonds, who stayed in Pittsburgh for one more year, won the NL MVP Award, then went on to a pretty memorable career in San Francisco.
No. 4: Pedro Martinez to Cleveland for Bartolo Colon, Jaret Wright and prospects, 1997
The promise of Wright prevented the late 1990s Cleveland Indians from having an in-his-prime Martinez. For Cleveland fans, still waiting for the Tribe's first World Series victory since 1948, this is too cruel to be true.
To be fair, Wright and Colon were possibly the two best pitching prospects in baseball at the time. But Pedro ... he was already Pedro. He had just won his first Cy Young Award for Montreal. He was well into the process of becoming, perhaps, the most dominant pitcher ever. With Cleveland's incredible lineup back then, well, you can put together what might have happened.
Cleveland's John Hart blinked. The holdup was Wright. He was young, limitless and had just pitched wonderfully in Game 7 of the World Series. He seemed a certain star.
It's a good lesson for you kids out there: Don't fall in love with your prospects.
No. 5: St. Louis' Jose Pujols to Montreal for Steve Kline and Dustin Hermanson, 2000
On the other hand … consider the Cardinals not trading a prospect. This deal was made, but it was altered by Tony La Russa, who decided to deal Fernando Tatis in Pujols' place. This was kind of extraordinary, really. Tatis was a good player, who one year earlier had bashed 34 homers, scored 104 runs and drove in 107 runs. Pujols had just finished his first year in the Minors, and there's no doubt he showed some promise, but had also been a 13th-round Draft pick and scouts had counted numerous talent deficiencies.
La Russa decided to trade the veteran; he wasn't crazy about Tatis' defense, anyway. And the first time he saw Pujols in Major League camp, the very first time, La Russa knew that he had been right. He began raving about Pujols and, almost immediately, predicted stardom. Sometimes, you do want to fall in love with your prospects.
Honorable mentions
Yankees almost trade Mariano Rivera to Seattle, 1996
As the story goes, it was George Steinbrenner himself who wanted to make a deal with Seattle for shortstop Felix Fermin, when it looked like a kid shortstop named Derek Jeter would not be ready. Rivera was then a kid himself with a terrific arm, but he had bombed as a starter in 1995. The Yankees decided to hold off on Fermin and, shortly after, decided to put Rivera in the bullpen. It worked out for them.
Red Sox almost trade for Alex Rodriguez, 2004
The Red Sox made the deal -- Manny Ramirez and Jonathan Lester to Texas for Rodriguez. But you might recall that for the deal to work, A-Rod had to take a ginormous pay cut, something he willingly accepted, but the Players Association blatantly rejected. Shortly after, A-Rod went to the Yankees. It's not in the top-five list because it isn't clear that this was a loss for Boston. Keeping Manny and Lester ended up being a winning combination; the Red Sox won two World Series by the end of the decade, the Yankees one.
Royals almost trade Zack Greinke to Washington, 2011
This is one I do think about quite a bit. The Royals would have dealt Greinke to the Nationals, no doubt, except Greinke did not think Washington could win. And he didn't want to get stuck playing for another loser after years of awfulness in Kansas City. He turned down the deal.
He was wrong, though; the Nationals were just about to start winning, and winning big. The Nationals were close to .500 in 2011, and they rolled and won 98 games and reached the postseason in 2012. How much of a difference does Greinke make for the 2012 Nationals, who had to go into the playoffs without Stephen Strasburg? I suspect, he could have made all the difference.
Joe Posnanski is a columnist for MLB.com.