Tribe summons Taylor to ease strain on 'pen
Veteran righty Belisle designated for assignment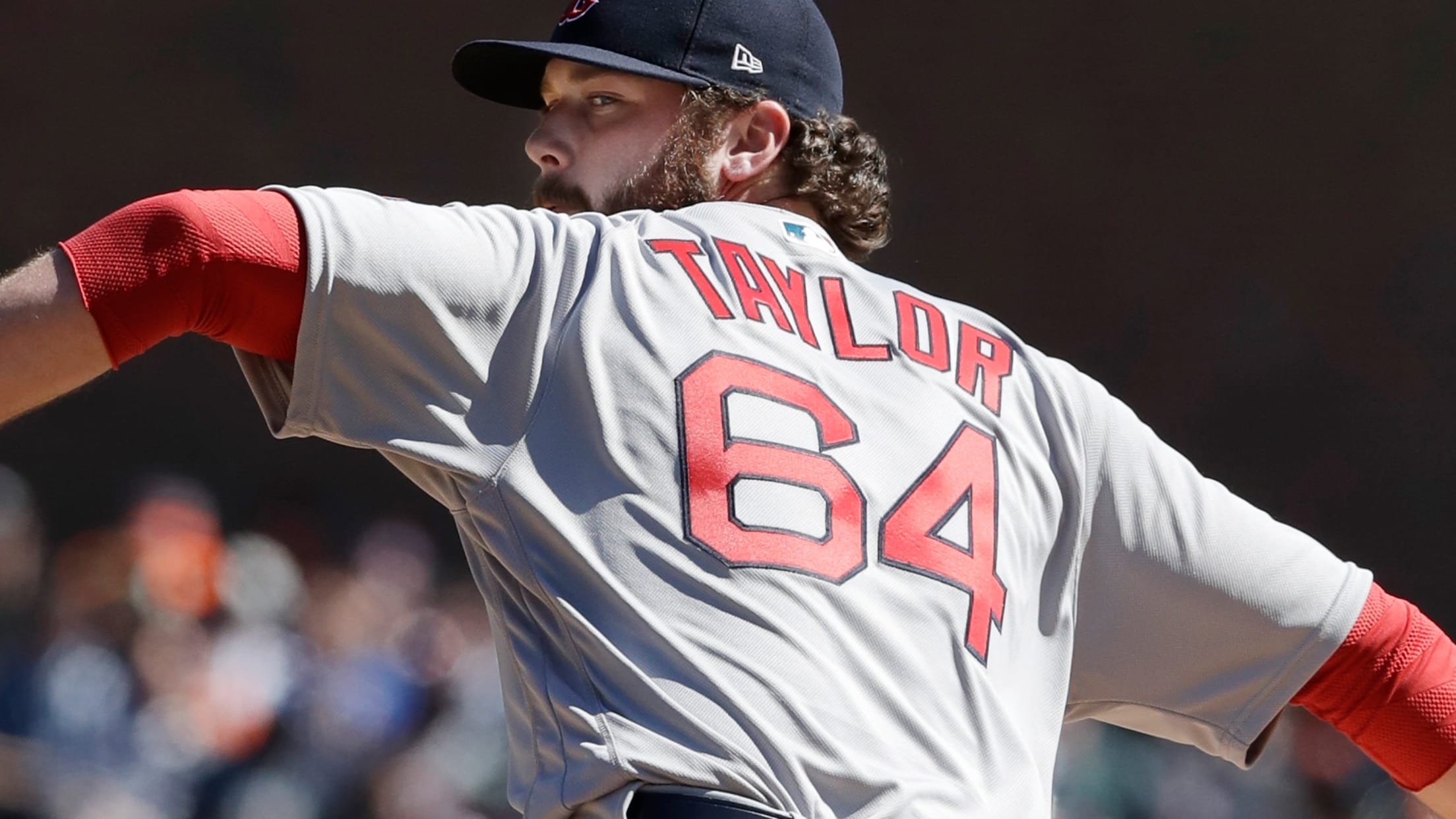 CLEVELAND -- The Indians added an arm to their taxed bullpen on Wednesday morning, promoting right-hander Ben Taylor from Triple-A Columbus prior to the Tribe's game against the Rangers.Over the past week, Cleveland's bullpen has dealt with an extra-inning game, some rotation struggles and the absence of an injured Andrew
CLEVELAND -- The Indians added an arm to their taxed bullpen on Wednesday morning, promoting right-hander Ben Taylor from Triple-A Columbus prior to the Tribe's game against the Rangers.
Over the past week, Cleveland's bullpen has dealt with an extra-inning game, some rotation struggles and the absence of an injured Andrew Miller. The result has been a heap of inconsistency for a group that was already trying to sort out the roles of the arms assigned to the innings ahead of Miller and closer Cody Allen.
"He's got a fresh arm, and we probably need that," Indians manager Terry Francona said of Taylor.
Taylor, who was claimed off waivers from the Red Sox on Feb. 25, has enjoyed a solid start to his season with Columbus. In eight appearances at Triple-A, the righty has 16 strikeouts against one walk in 10 1/3 innings, in which he yielded five hits and turned in a 3.48 ERA. Taylor posted a 5.19 ERA in 14 games for Boston in the big leagues last season. He pitched a scoreless ninth inning in the Tribe's 12-4 win over the Rangers on Wednesday at Progressive Field, striking out one.
Taylor was designated for assignment on March 29, but he cleared waivers and remained with the Indians. In order to add the pitcher back to the 40-man roster, Cleveland designated veteran righty Matt Belisle for assignment on Wednesday. Belisle had a 5.06 ERA in 10 2/3 innings for the Tribe this season after making the Opening Day bullpen as a non-roster invitee in the spring.
"We talked to Matt [Tuesday] night. That was not fun," Francona said. "He's one of the most professional teammates. ... When he left the room, I think [all of us] felt like we had been kicked in the stomach. So that was a hard one."
Miller is on the 10-day DL with a left hamstring issue, but he will be eligible for activation on Sunday. Through the first six games of his DL stint, Cleveland's bullpen has posted a collective ERA of 9.45 with a 1.097 opponents' OPS in 20 innings, allowing 22 runs (21 earned) in that span. For comparison, the Tribe relief corps allowed 22 runs (20 earned) in the 60 2/3 innings prior to losing Miller to the injury.
Worth noting
• Right-hander Adam Plutko, who will be officially promoted from Triple-A Columbus on Thursday to start Game 2 of Cleveland's doubleheader, was with the Indians on Wednesday. Plutko has posted a 2.35 ERA with 25 strikeouts and seven walks in 30 2/3 innings for the Clippers this year. He logged 7 2/3 perfect innings in his last start on Saturday, but he was pulled after 95 pitches by Triple-A manager Chris Tremie due to Plutko's pending promotion.
"They tried to take me out after the seventh," Plutko said of his perfect game bid against Indianapolis. "I talked to Tremie, and he told me I had 12 more to get six outs. I said, 'Perfect, I can get six outs with 12 pitches,' and tried my hardest. But I knew it wasn't Tremie's call. It was something higher than that, a pitch count."
• All-Star third baseman Jose Ramirez was out of the starting lineup on Wednesday due to soreness in his right groin and hip area, according to Francona. The manager said Ramirez could have played, but he opted to give him some rest with the doubleheader looming Thursday.
• Utility man Gio Urshela (10-day disabled list, right hamstring) went 3-for-6 with a double in his latest Minor League rehab assignment at Triple-A on Tuesday. The Indians need to make a decision about Urshela's roster status on Thursday, as he is out of Minor League options.