Zobrist easing into action with back tightness
Maddon advises versatile veteran to take his time at camp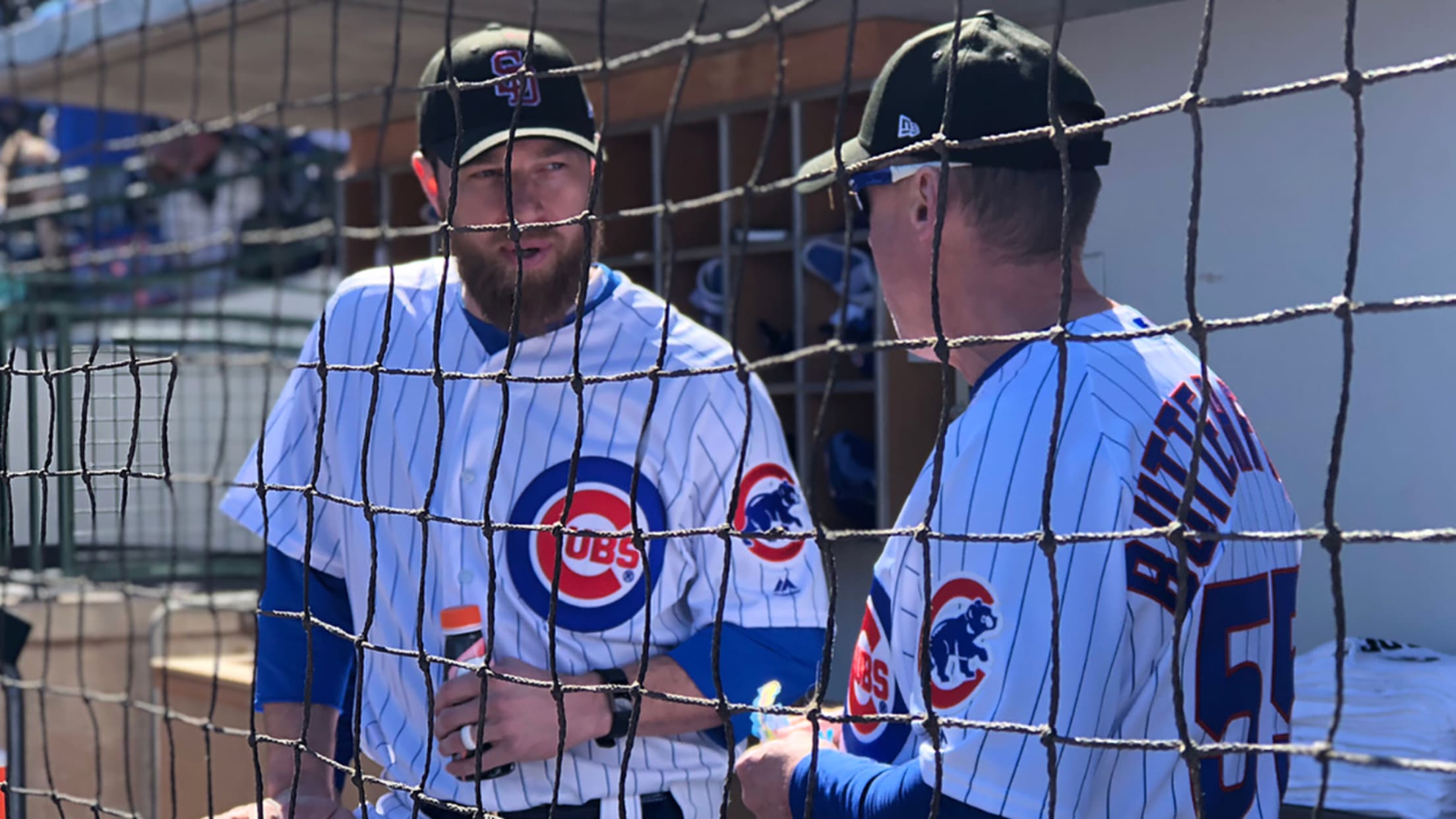 MESA, Ariz. -- Benjamin Zobrist felt some tightness in his back about a week before he was scheduled to come to Arizona, and traveling from his home in Nashville didn't help.The Cubs veteran, who has yet to participate in activities on the field because of soreness in his back, said
MESA, Ariz. -- Benjamin Zobrist felt some tightness in his back about a week before he was scheduled to come to Arizona, and traveling from his home in Nashville didn't help.
The Cubs veteran, who has yet to participate in activities on the field because of soreness in his back, said he's getting closer to taking part in batting practice.
"Yeah, of course, I was frustrated it was tight," Zobrist said Saturday. "It's basically Spring Training, so there's a lot less pressure to make sure I'm playing in games when we just started games. I just need to make sure I'm completely healthy before we start doing 100 percent activity out there, and that's all it is."
:: Spring Training coverage presented by Camping World ::
Manager Joe Maddon has advised Zobrist to take his time.
"They said, 'Hey, it's Spring Training, we have a lot of guys in camp, so go ahead and take your time and make sure you feel great when you're in there,'" Zobrist said.
• Cubs Spring Training info
He has no pain and has been hitting off a batting tee in the cages. Zobrist said he'll need about 50-60 at-bats in Spring Training to be ready for the regular season.
"Sometimes it depends on how you feel at the plate," Zobrist said. "This offseason, when I was hitting, I felt more comfortable than I ever have in an offseason. I'm hoping that means when I get in games I'll be more comfortable a lot quicker. I feel I know myself better as a hitter now, and I don't need as many swings as I used to need in Spring Training."
Anyone who travels and has had to deal with delays knows how frustrating it can be.
"This was more travel-induced," Zobrist said. "You get stuck in the airport, and you're sitting too much and you try to stretch a lot and do a bunch of stuff, sometimes you just aggravate it. That's why they said, 'Look, there's no need to rush into activity right now. We have a lot of time.' We're just being careful."
The tightness began about a week before he arrived in Arizona.
"I was like, 'I don't know what we'll do when I get there and we'll just ask what the plan will be,'" he said. "It doesn't take away from how I feel. Overall, I feel really, really good and I feel like I'm in great shape. It's one of those things -- back tightness is one of those things where you have to be careful with it in baseball.
"We're just trying to be careful and make sure we're not pushing it when we don't need to, especially when I've got some miles on my body so there's no need to try to push and put extra miles on it right now when I don't have to. Joe's recommendation was, 'Hey, let's be very very careful and make sure you're good and healthy first game of the season.'"