White Sox Top 5 lefty starters: Merkin's take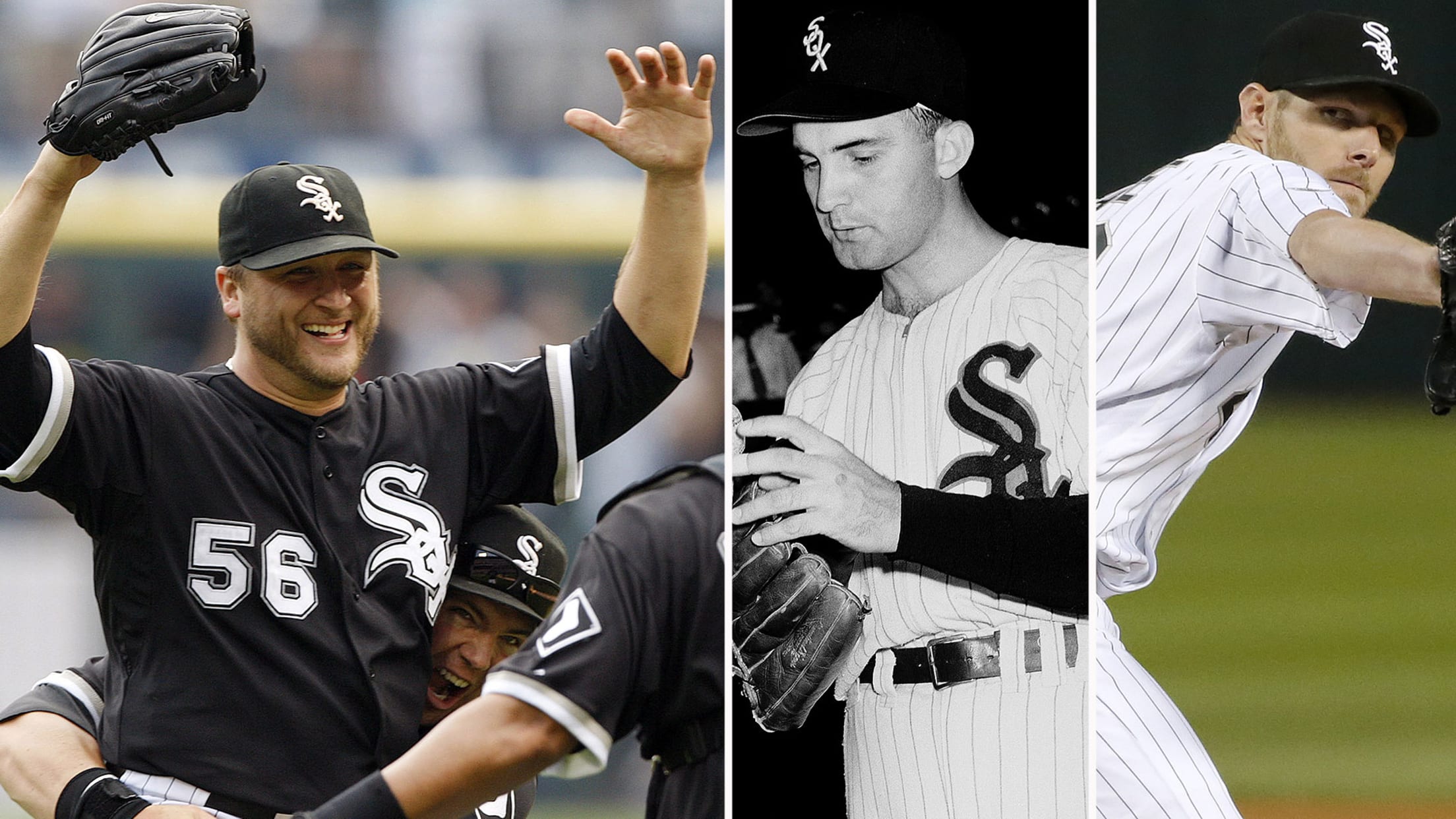 CHICAGO – No one loves a good debate quite like baseball fans, and with that in mind, we asked each of our beat reporters to rank the top five players by position in the history of their franchise, based on their career while playing for that club. These rankings are
CHICAGO – No one loves a good debate quite like baseball fans, and with that in mind, we asked each of our beat reporters to rank the top five players by position in the history of their franchise, based on their career while playing for that club. These rankings are for fun and debate purposes only … if you don't agree with the order, participate in the Twitter poll to vote for your favorite at this position.
This week's @whitesox position player poll is Left-Handed Starter. My Top 5 story runs Monday, but I'm interested to see your voting results from a very strong group.

— Scott Merkin (@scottmerkin) May 30, 2020
Here is Scott Merkin's ranking of the top 5 left-handed starters in White Sox history. Next week: Relievers.
• White Sox All-Time Team: C | 1B | 2B | 3B | SS | LF | CF | RF | DH | RHP
1. Mark Buehrle, 2000-11
Key fact: Four-time All-Star, three-time Gold Glove winner
An argument could be made for Mark Buehrle being one of the most popular players to put on a White Sox uniform, both among teammates and fans. After all, there aren't many White Sox players who have the résumé of throwing a perfect game while also being able to execute a perfect rain delay tarp dive earlier in his career.
Buehrle joined the White Sox rotation in 2001, and for the next 11 seasons won at least 10 games, pitched at least 200 innings and made at least 30 starts. His fastball had a career-average velocity of 85.9 mph, per Fangraphs, but Buehrle simply could pitch.
His 161 victories rank sixth in franchise history -- and he has the unique accomplishment of starting Game 2 of the 2005 World Series, allowing four runs over seven innings while throwing 100 pitches, and then earning the save in Game 3 by recording the final out in the 14th inning. Buehrle was a 38th-round pick in the 1998 MLB Draft who had his No. 56 jersey retired in 2017 after making nine Opening Day starts, throwing a no-hitter against Texas in 2007 and then throwing the perfect game against the Rays in 2009, leading to a then-record of 45 straight hitters retired. And for good measure, the light-hitting Buehrle homered against the Brewers in '09.
2. Billy Pierce, 1949-61
Key fact: Most career victories by a White Sox southpaw
Billy Pierce didn't begin his career with the White Sox, arriving in a trade with Detroit on Nov. 10, 1948. But his biggest impact came in Chicago, where he recorded 186 victories, 35 shutouts and a 3.19 ERA over 13 seasons, 456 games and 391 starts. Pierce also pitched in three games during the 1959 World Series without allowing a run.
Although Pierce never topped 200 strikeouts in a season, his 1,796 rank No. 1 in White Sox history. He ranks in the Top 10 of 11 White Sox statistical categories, including starts (third), 2,931 innings pitched (fourth) and shutouts (third). Pierce's 241 home runs allowed even rank second behind Buehrle's 274. The seven-time All-Star remained a part of the White Sox organization long after he retired, and he was a classy individual who was a popular presence with fans and members of the White Sox alike.
As a side note, Pierce drove in 60 runs with 13 doubles, two triples and one stolen base over his time with the White Sox.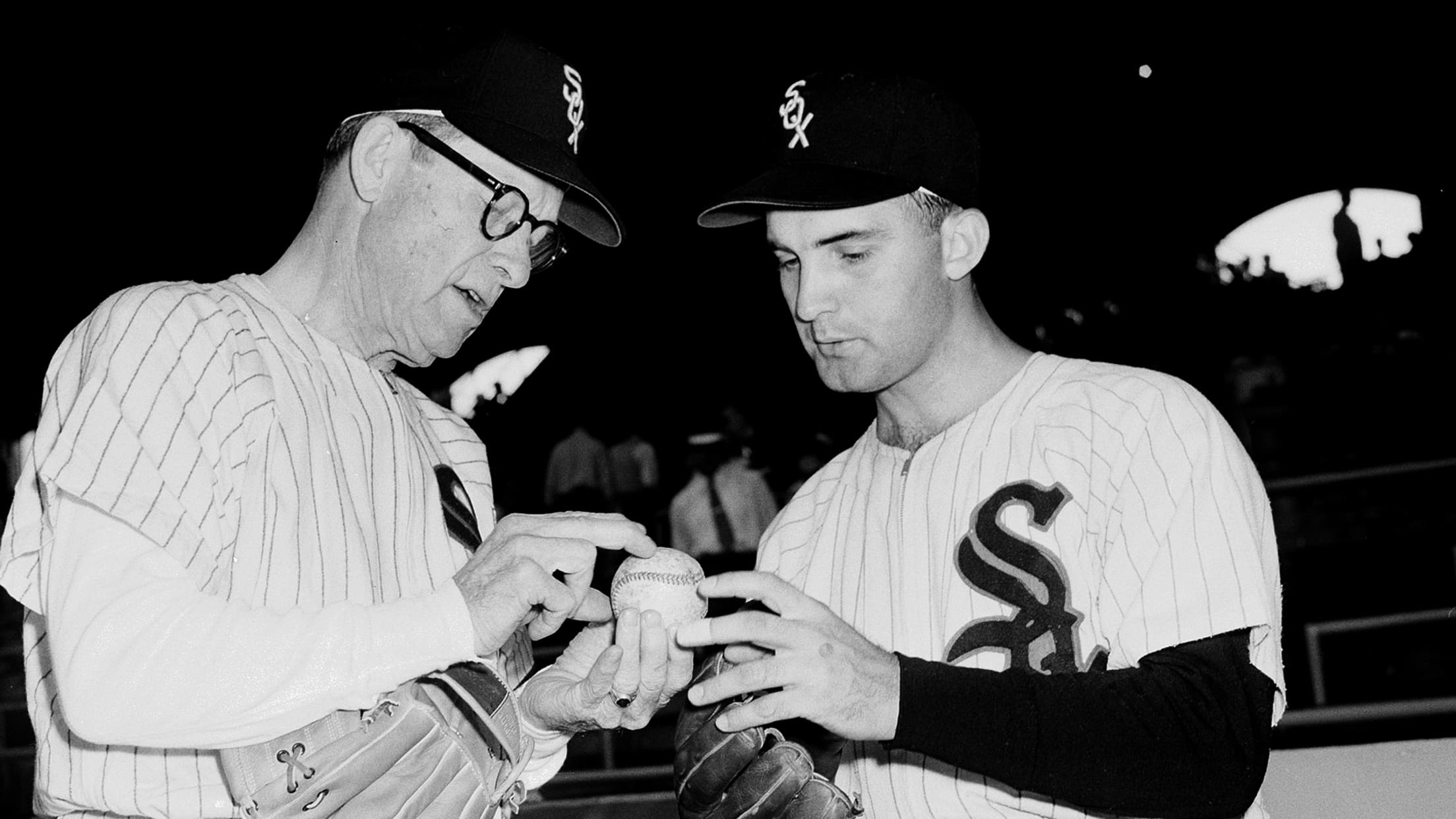 3. Chris Sale, 2010-16
Key fact: Single-season White Sox strikeouts leader
Chris Sale had a huge desire to win -- and really had a huge desire to win with the White Sox, the team that drafted him with the 13th overall pick in 2010 and brought him to the Majors two months later. The Florida Gulf Coast University product started as a reliever before moving to the rotation in 2012 following two successful seasons in the bullpen. Sale was an All-Star in all five of those seasons that he started with the White Sox, and he set the franchise's single-season record with 274 strikeouts in 2015.
His 1,244 career strikeouts rank sixth all time, with all but 112 coming as part of the rotation. Sale posted that total against 260 walks and 922 hits allowed over 1,110 innings pitched, with his 10.09 strikeouts per nine and his 4.78 strikeout-to-walk ratio both No. 1 in franchise history. Sale was considered a consummate teammate while also introducing a little humor with his "word of the start" routine in every 2014 postgame interview session.
4. Wilbur Wood, 1967-78
Key fact: Won 20 games three times, lost 20 games twice
Thanks to his famed knuckleball, Wilbur Wood was a versatile and frequent performer over 12 years with the White Sox. He began as a reliever, a role in which he actually had slightly more appearances with the White Sox (292-286). He led the American League in appearances in 1968 with a franchise-record 88 games pitched, and he did it again in '69 (76) and '70 (77), before moving to the rotation in '71 and making 42 of his 44 appearances as a starter.
Wood had at least 40 starts from 1971-75, leading the AL in this category from '72-75. Wood also threw at least 300 innings from 1971-74, with his 376 2/3 innings pitched in '72 ranking as a franchise single-season high for a southpaw. Wood's 163 career victories with the White Sox rank fifth all time, and he's in the Top 10 in 11 franchise statistical categories. He was a three-time All-Star and finished a close second to Gaylord Perry in the '72 AL Cy Young Award voting.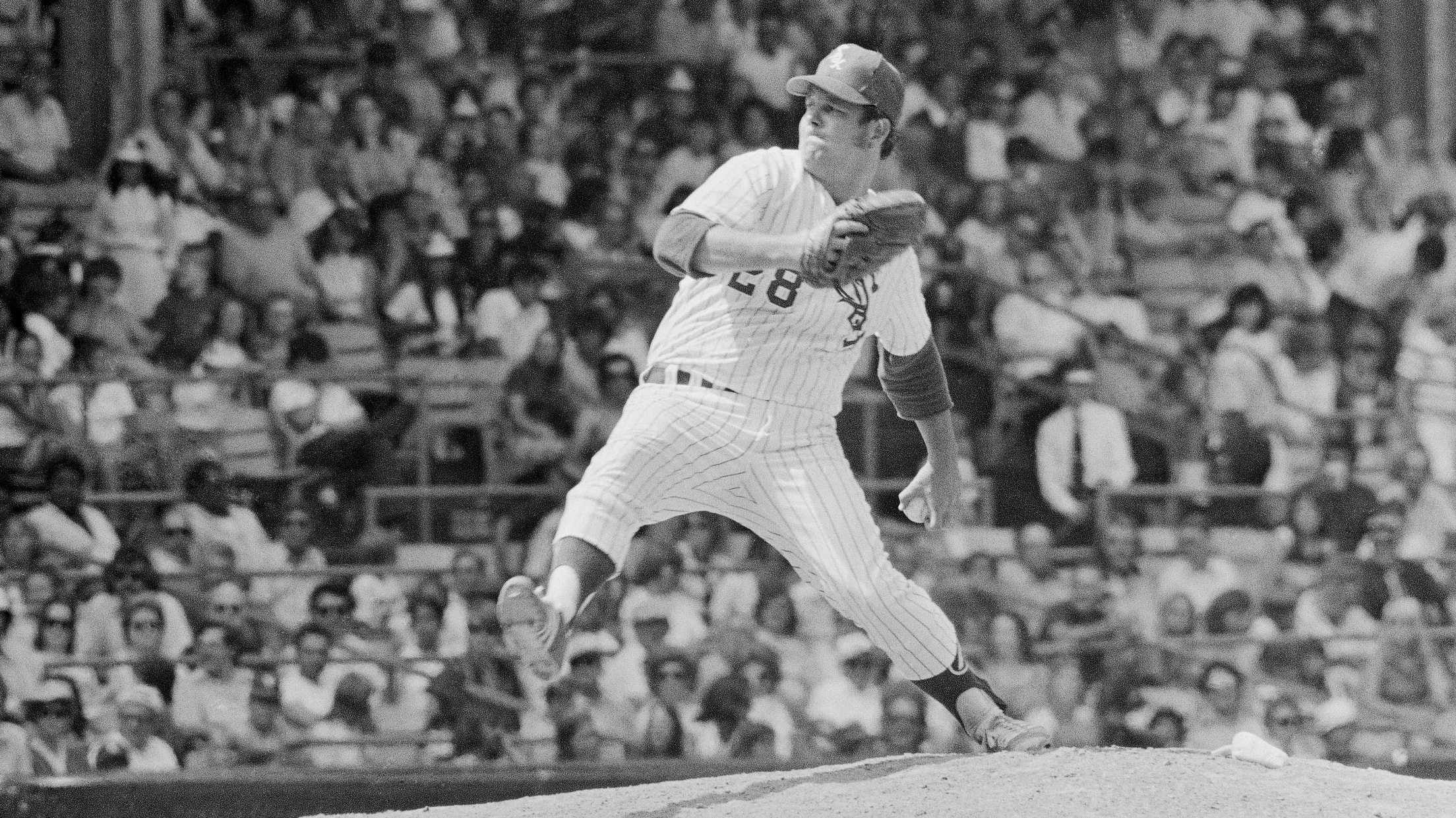 5. Gary Peters, 1959-69
Key fact: Topped the AL in ERA in 1963 and '66
The two-time All-Star finished with a 2.92 ERA over 258 appearances and 216 starts covering 11 seasons with the White Sox. Gary Peters ranks eighth with 1,098 career strikeouts with the White Sox -- and he won the AL Rookie of the Year Award in 1963, when he topped the AL with a 2.33 ERA, and his 1.98 ERA ranked No. 1 in '66. Peters could swing the bat, hitting .212 with 15 homers, 71 RBIs, 22 doubles and six triples as part of the White Sox.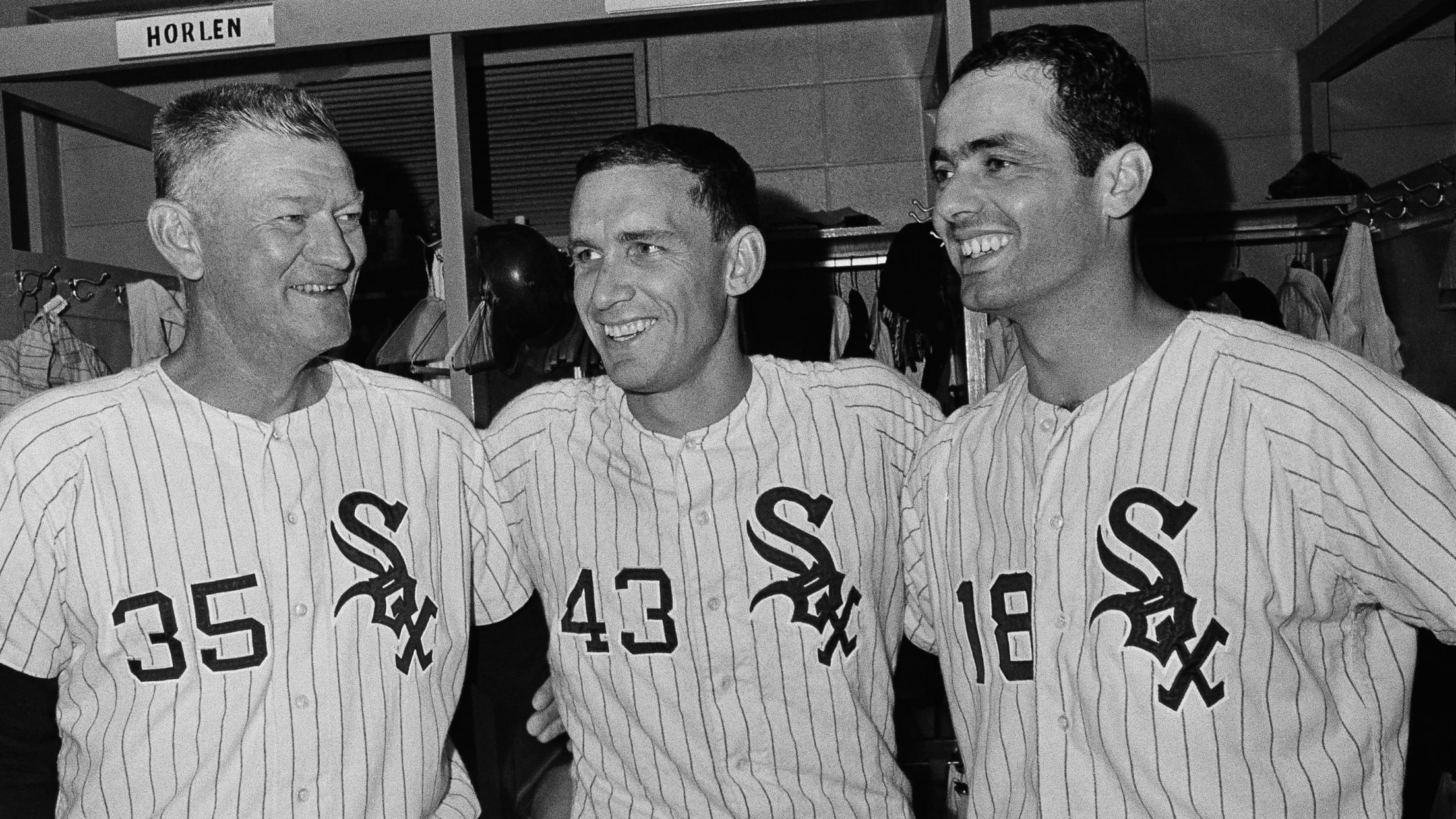 Honorable mentions
Tommy John
John posted an 82-80 record with a 2.95 ERA in 219 starts (237 games overall) over seven seasons with the White Sox. But the veteran of 26 big league seasons still is best known for the surgery bearing his name.
Wilson Alvarez
In his first start with the White Sox, on Aug. 11, 1991, Alvarez struck out seven and walked five during a no-hitter thrown in Baltimore. Alvarez had a 15-8 record and 2.95 ERA for the 1993 AL West champions.
Doc White
White posted 159 of his 189 career victories during his 11 years with the White Sox, ranking seventh on the franchise's all-time wins list. White won 27 games in 1907, and his 42 shutouts rank second behind Ed Walsh and first among White Sox southpaws.
Juan Pizarro
Pizarro pitched on both sides of Chicago, but he found much greater success on the South Side. He finished 75-47 with a 3.05 ERA in 145 White Sox starts (192 games overall), being selected as an All-Star in 1963 and '64, when he posted a combined 35-17 record.
Thornton Lee
Lee finished as a .500 pitcher with the White Sox at 104-104. But he led the AL with 30 complete games and a 2.37 ERA in 1941.
John Danks
Prior to shoulder issues resulting in surgery on Aug. 6, 2012, Danks was a steady presence in the White Sox rotation. He ranks seventh in career strikeouts, and he was masterful over eight scoreless innings in the 1-0 White Sox victory over the Twins during the 2008 Blackout Game tiebreaker for the AL Central title.
Floyd Bannister
Bannister's best season of five with the White Sox came as part of the 1983 AL West champions, when he finished 13-1 with a 2.23 ERA over 17 second-half starts.
Britt Burns
Burns' entire eight-year career was spent with the White Sox, with whom he finished 70-60 with a 3.66 ERA. He was the losing pitcher in the deciding Game 4 of the 1983 AL Championship Series against Baltimore, allowing one run over 9 1/3 innings, courtesy of Tito Landrum's game-winning solo homer.