These are the best games each day this week
Red-hot Dodgers battle NL East contenders; A's, Rox in Interleague tilt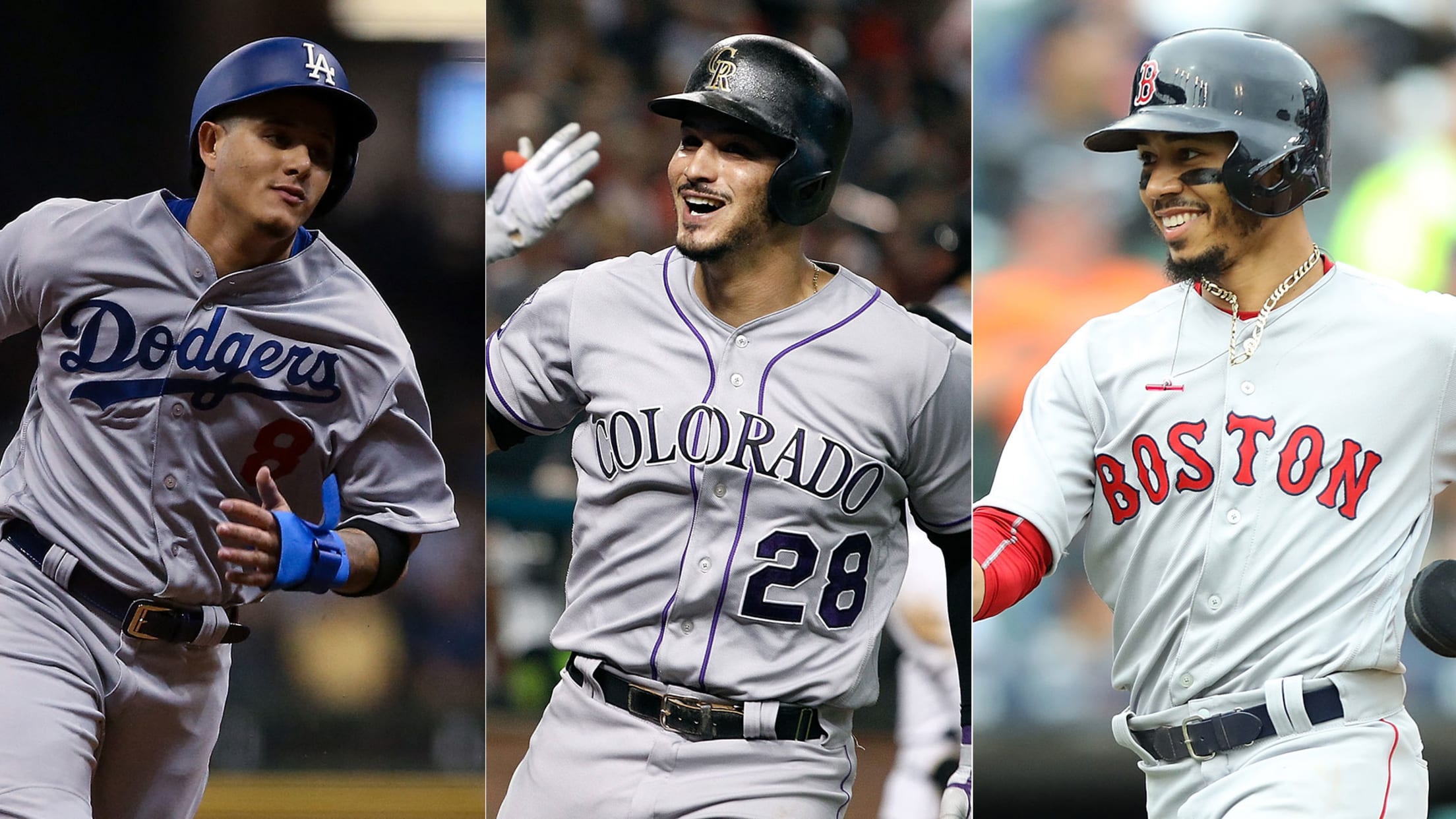 It's not just that the Rockies have been the National League's hottest team the last month, although they have been. It's not even how they've done it, although that's pretty impressive, too.In winning 15 of 19 and cutting their deficit in the NL West from eight games to two, the
It's not just that the Rockies have been the National League's hottest team the last month, although they have been. It's not even how they've done it, although that's pretty impressive, too.
In winning 15 of 19 and cutting their deficit in the NL West from eight games to two, the Rockies have done everything well. Their 3.32 ERA is the third-lowest in the Majors in this stretch, and offensively, the Cubs are the only NL team that has scored more runs.
But the most impressive part of this run is that they've done it against some of baseball's best teams: the Giants, Dodgers, Mariners and D-backs.
And after winning two of three in Arizona this weekend, the Rockies return to Coors Field for another tough homestand: two games against the Astros and three against the A's.
All in all, things couldn't be trending much better for the Rockies as the July 31 non-waiver Trade Deadline approaches.
Every game now impacts how teams see their needs, and with that in mind, let's check out the best game each day this week:
Monday: Dodgers at Phillies (7:05 p.m. ET, MLB.TV)
The Dodgers are 39-18 since a 16-26 start, and the return of Clayton Kershaw from the disabled list and the acquisition of Manny Machado from the Orioles appear to have established them as NL favorites. Meanwhile, the Phillies have won 13 of 20 and may have established themselves as NL East favorites, especially if general manager Matt Klentak can acquire offensive help.
Tuesday: Yankees at Rays (7:10 p.m. ET, MLB Network, MLB.TV)
Cy Young vs. Cy Old. Isn't that what a Blake Snell-Carsten Sabathia matchup looks like? Snell, 25, has established himself as one of the best arms in the game at a time when Sabathia, 38, is proving that even after 3,417 innings, he's still capable of pitching at a high level.
Wednesday: Nationals at Brewers (2:10 p.m. ET, MLB.TV)
Here's another interesting pitching matchup: Tanner Roark versus Freddy Peralta. Roark has an 8.31 ERA in his last six starts at a time when the Nationals are desperately looking for a spark to turn their season around. Since making his debut on May 13, Peralta, 22, has been almost everything the Brewers hoped for, allowing more than three runs once in seven starts and carrying a 2.65 ERA into Wednesday's game.
Thursday: Twins at Red Sox (7:10 p.m. ET, MLB Network, MLB.TV)
The Red Sox are 39 games over .500 for the first time since 1949 and they are one of those rare teams with no apparent weakness. They'd like to add a bullpen arm before the Trade Deadline, but that doesn't appear to be critical. If they stay healthy, they're almost certainly going to win their third straight AL East championship. Last year, the Twins made an incredible second-half surge to the postseason and will need another hot streak, and quickly.
Friday: Cubs at Cardinals (8:15 p.m. ET, MLB Network, MLB.TV)
The Cubs remain solid favorites to win the NL Central, and the nine days before the Trade Deadline are critical to both the Brewers and Cardinals. The Cardinals haven't totally discounted being sellers at the Deadline despite being hopeful that a managerial change would spark a turnaround.
Saturday: A's at Rockies (8:10 p.m. ET, MLB.TV)
Two of baseball's hottest teams, both in tight races for postseason berths, play an interesting weekend series at Coors Field. As the Rockies check their list for Deadline shopping, the A's have already added a quality bullpen arm (Jeurys Familia) and are hoping to get a starting pitcher as well.
Sunday: Dodgers at Braves (1:35 p.m. ET, TBS, MLB.TV)
These two teams have something in common: Both are looking for bullpen arms to help their postseason chances. But they're coming from different places. The Dodgers need an arm or two to give manager Dave Roberts more October options. The Braves are 10-14 since late June thanks, in part, to a struggling bullpen.