These are the best games each day this week
NL races in focus; Hamels debuts for Cubs; AL East leaders meet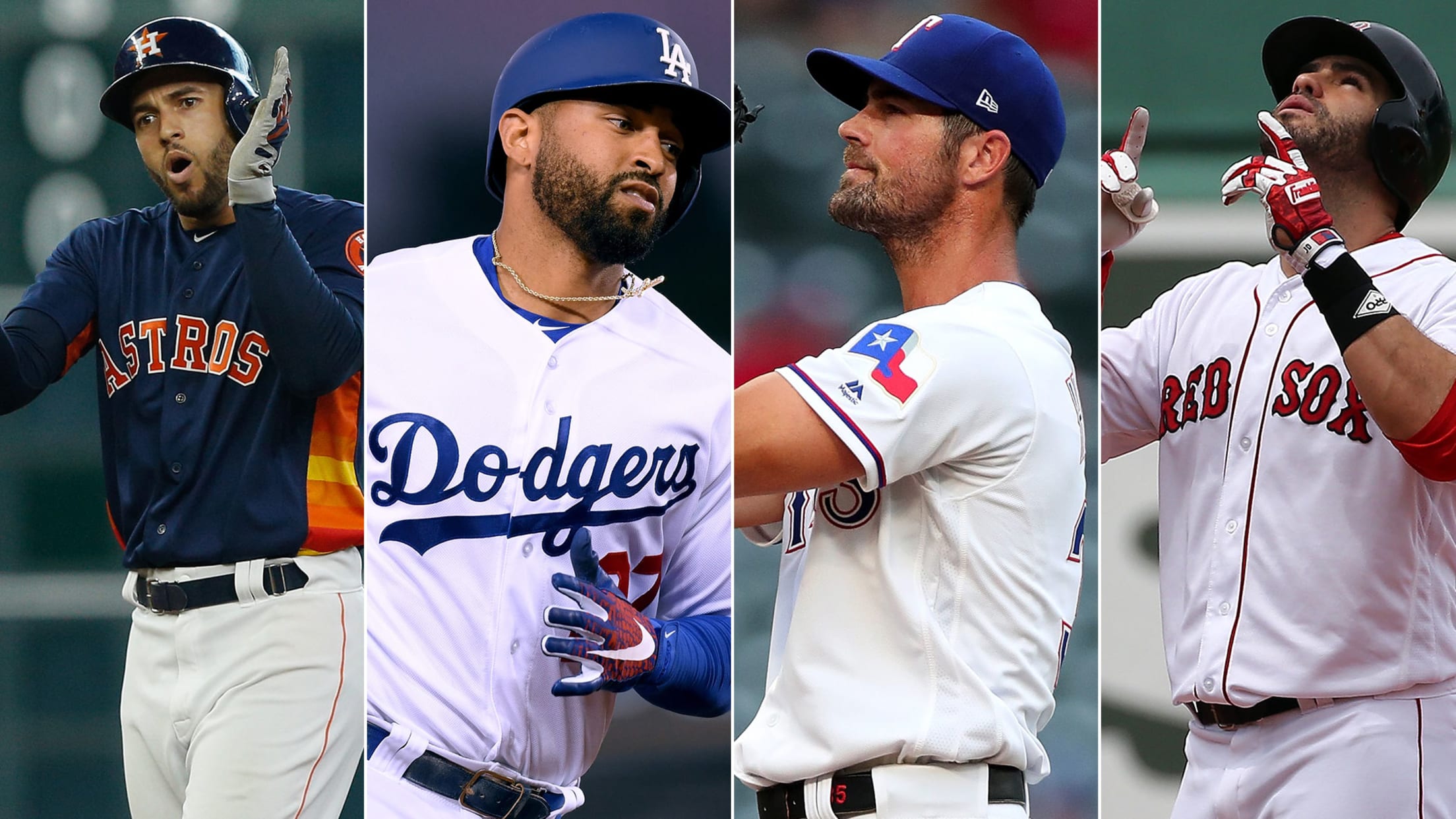 Two divisions to keep an eye on this week: the American League East and the AL West. Neither race will be settled. It's way too early for that. But if the Yankees and Mariners are going to make a run at regaining the top spot, this would be a good
Two divisions to keep an eye on this week: the American League East and the AL West. Neither race will be settled. It's way too early for that. But if the Yankees and Mariners are going to make a run at regaining the top spot, this would be a good time to get going.
As for the National League races, forget about it. This thing seems likely to go down to the last day of the season and perhaps then some. All three division races are tight, and 11 of 15 NL teams are within six games of a playoff berth.
Postseason races are a secondary storyline as we count down to Tuesday's 4 p.m. ET non-waiver Trade Deadline, as teams scramble for upgrades.
Here's a look at the best games each day this week:
Monday: Astros at Mariners (10:10 p.m. ET, MLB.TV)
This game begins a two-week stretch in which the Mariners and Astros play each other seven times. Seattle, which began the month a half-game out of first, is four out. Meanwhile, the Athletics are two games behind the Mariners. The Astros have lost four straight and appear vulnerable with both shortstop Carlos Correa (back) and second baseman Jose Altuve (knee) on the disabled list.
Tuesday: Brewers at Dodgers (10:10 p.m. ET, MLB Network, MLB.TV)
While both teams are attempting to trade for pitching, this game features a pair of starters -- Wade Miley and Walker Buehler -- who could go a long way toward solidifying their clubs' staffs down the stretch. Miley has strung together three straight solid starts for the Brewers since returning from the DL. Buehler has had a typically uneven rookie season -- 2.20 ERA in his first seven starts, 7.29 ERA in his last four.
Wednesday: Cubs at Pirates (7:05 p.m. ET, MLB.TV)
Cole Hamels begins the third chapter of his Major League career with his 383rd start overall and his first in a Cubs uniform. He had a 2.93 ERA in 10 road starts for the Rangers this season and is 1-1 with a 1.22 ERA in five career starts at PNC Park. Rookie Nick Kingham will make his 12th career start for the Pirates. He has a quality start in three of his last four turns.
Thursday: Rockies at Cardinals (1:15 p.m. ET, MLB Network, MLB.TV)
The Rockies begin the week having won 19 of 24 to get within one game of the first-place Dodgers in the NL West. In this stretch, their 3.11 ERA is the best in baseball. The Cardinals have come out of a tumultuous stretch and have won three of five to get within five games of the second NL Wild Card berth.
Friday: Giants at D-backs (9:40 p.m., MLB.TV)
The Giants begin the week with two games against the Padres, then play 16 against the D-backs, Astros, Pirates, Dodgers and Reds. So far, they've offered no hint that they're willing to begin selling to contenders. The D-backs have had an uneven month, but had won five of their last seven games, as of Sunday.
Saturday: Astros at Dodgers (9:10 p.m. ET, MLB.TV)
The Astros will revisit some nice memories from winning Game 7 of the World Series last November. But for both teams, the season after the World Series has come with an assortment of challenges. Both clubs seem headed for the postseason, but another World Series matchup couldn't be more uncertain.
Sunday: Yankees at Red Sox (8:05 p.m. ET, ESPN, MLB.TV)
The Yankees have won five of the first nine games between these two old friends, and there are 10 more to go, including three at Fenway Park on the final weekend of the season. The Yankees begin the week 5 1/2 games behind the Red Sox, who are 41 games over .500 at 74-33. While both these teams are going to the postseason, the quest now is to win the division and avoid the winner-take-all AL Wild Card Game.