These are the best games each day this week
Kluber, Porcello to duel at Fenway; red-hot Cards face Dodgers, Rox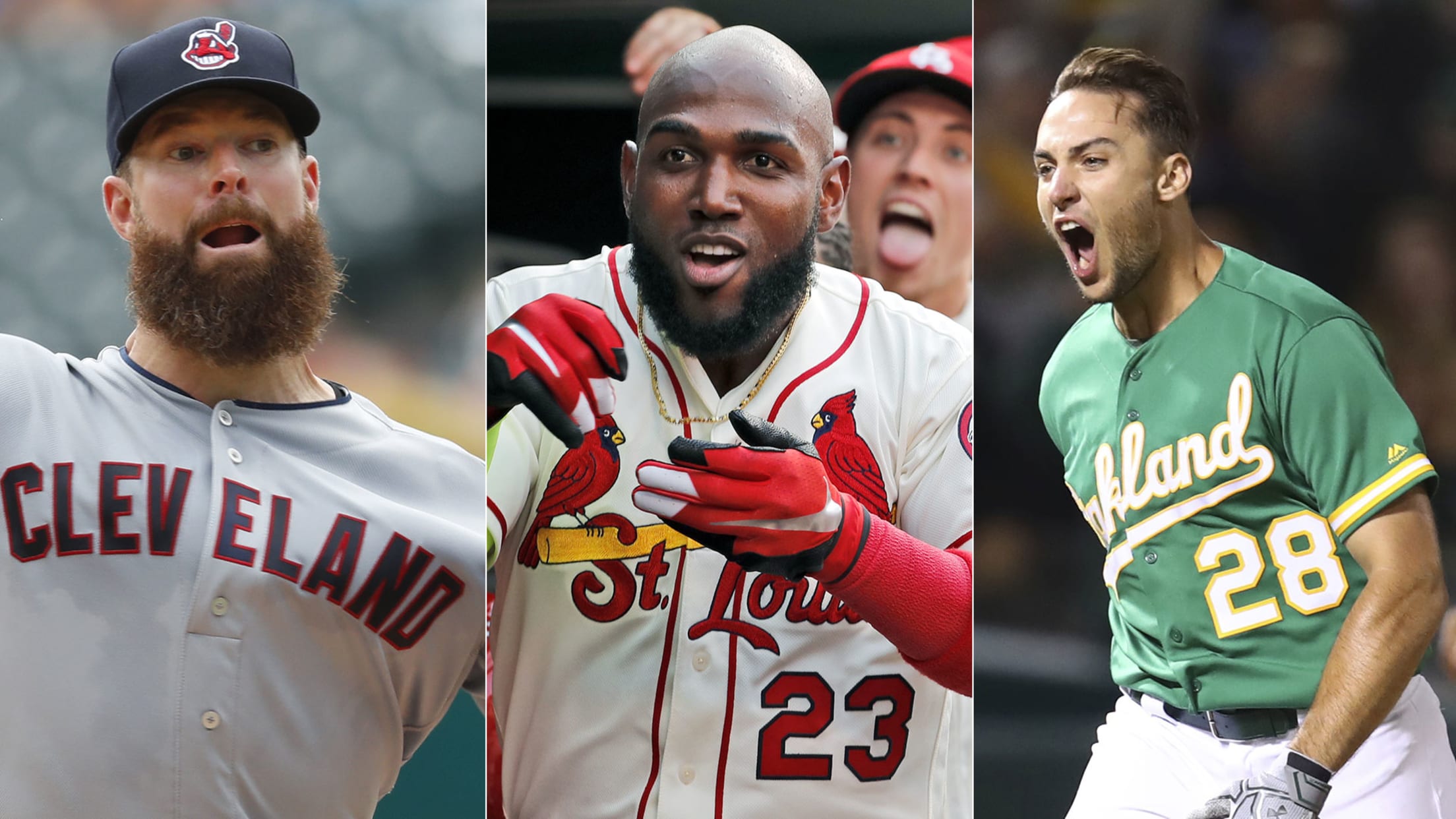 The Oakland Athletics have been on such an improbable journey the last two months that virtually anything seems possible at this point. So is this the week the A's take control of the American League West?That's a possibility after a week in which the A's won four of six games
The Oakland Athletics have been on such an improbable journey the last two months that virtually anything seems possible at this point. So is this the week the A's take control of the American League West?
That's a possibility after a week in which the A's won four of six games against the Mariners and Astros. Now, they're a game out of first place with seven contests against the Rangers and Twins this week, while the Astros play three in Seattle and three in Anaheim.
The Yankees are in this conversation as well because the AL playoff picture appears to be four teams -- Yankees, Astros, A's and Mariners -- fighting over three postseason berths. Until recently, the Astros and Yankees seemed in control.
Meanwhile, in the National League, the playoff picture is even murkier with eight teams within two games of the five available postseason berths. The Nationals are 6 1/2 out, the Pirates six.
Let's check out the best game each day:
Monday: Indians at Red Sox (7:10 p.m. ET, MLB Network, MLB.TV)
These two teams are playing for the first time this season. Besides being a potential AL Championship Series preview, it's a great pitching matchup: Corey Kluber versus Rick Porcello. This series comes as both teams have opened up big leads in their divisions and as both are dealing with injuries to important starting pitchers: Boston's Chris Sale and Cleveland's Trevor Bauer. It also features the top two home run hitters in the game right now: Boston's J.D. Martinez, who leads the Majors with 38 dingers, and Cleveland's Jose Ramirez, who's right behind him with 37.
Tuesday: Cardinals at Dodgers (10:10 p.m. ET, ESPN, MLB.TV)
This series may mean more to the Dodgers than the Cardinals. While St. Louis has won 14 of 18 this month to put itself back in the playoff picture, the Dodgers are 8-9 thanks in large part to a bullpen that misses closer Kenley Jansen, who has been out with a heart issue.
Wednesday: Astros at Mariners (4:10 p.m. ET, MLB.TV)
The Astros have gotten George Springer and Carlos Correa back in their lineup and hope Jose Altuve's return this week can provide a spark for an offense that is averaging 4.1 runs per game during a 8-13 slide. Meanwhile, the Mariners have won six of 10 to get back on track and within shouting distance of a postseason berth.
Thursday: Athletics at Twins (8:10 p.m. ET, MLB.TV)
If you're still not believing in the Athletics' starting pitching -- the only area of concern -- you haven't been paying attention. Until A's ace Sean Manaea got hit hard by the Astros on Sunday, Oakland's rotation has been baseball's best this month: 7-1 with a 1.83 ERA and 0.92 WHIP. As for Oakland's offense and bullpen, those two areas are good enough to win a World Series.
Friday: Pirates at Brewers (8:10 p.m. ET, MLB.TV)
The Brewers have lost eight of 12 and suddenly find themselves in danger of letting a playoff berth slip away for a second straight season. Their starting rotation got six shutout innings from Jhoulys Chacin against the Cardinals on Sunday, but it had struggled for most of this stretch. The Pirates begin the week having lost five of seven thanks to an offense that's scored more than three runs just once over that span.
Saturday: Mariners at D-backs (8:10 p.m. ET, MLB.TV)
Arizona is a team with few weaknesses and has a solid shot at winning the NL West. D-backs first baseman Paul Goldschmidt has turned one of his slowest starts (.198 on May 22) into his fastest finish: .348 batting average, 11 home runs and 1.050 OPS since July 1.
Sunday: Cardinals at Rockies (3:10 p.m. ET, MLB.TV)
The Rockies have won seven of eight against the Dodgers, Astros and Braves to put themselves firmly in the middle of a wild NL playoff race. No team is playing better than the Cardinals.