These guys have never been to ASG? No way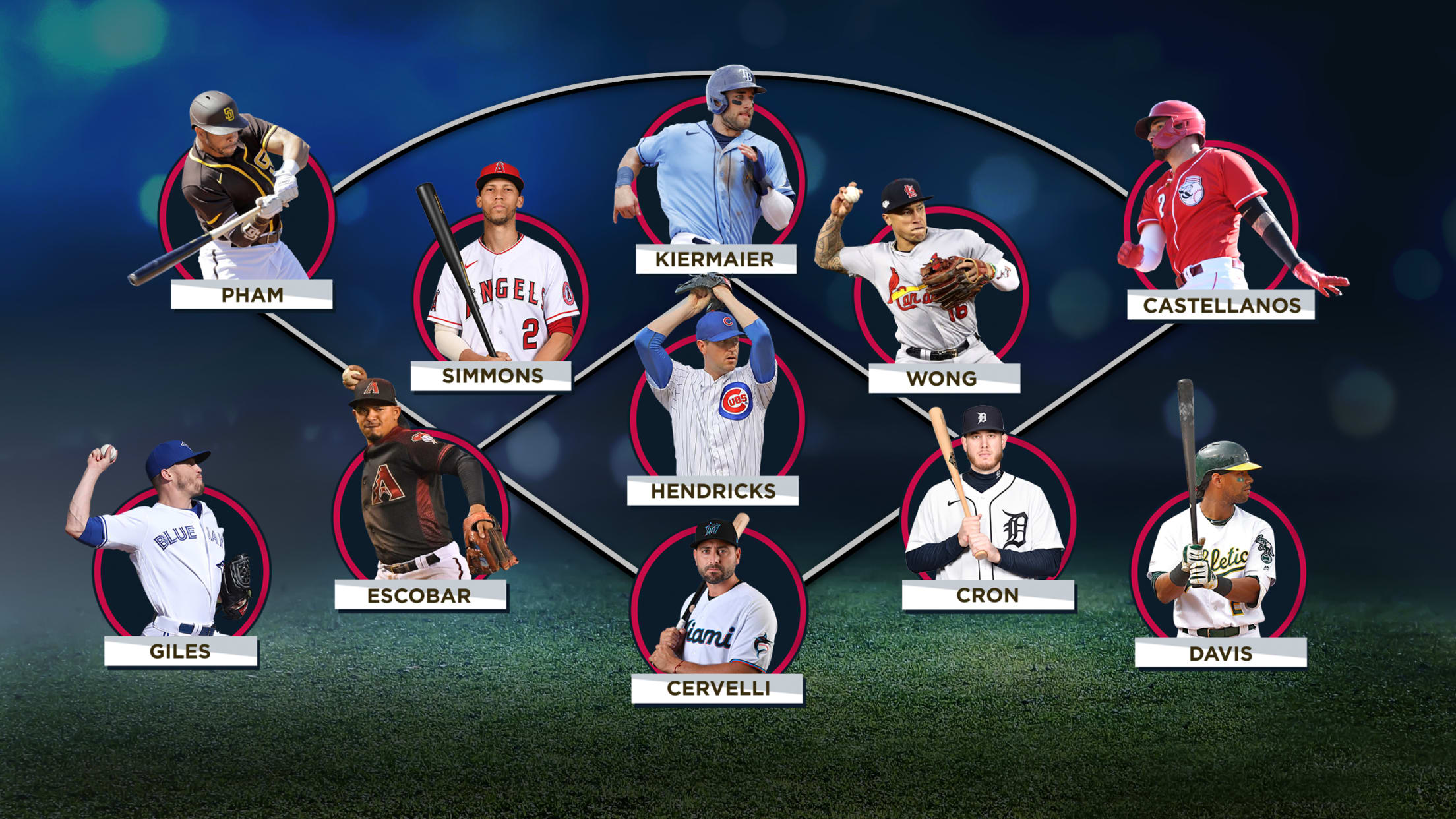 If this were a normal season, we'd be at the point on the baseball calendar when players would be making their final push for an All-Star Game nod. Unfortunately, it was announced on Friday that the 2020 All-Star Game is officially canceled, and many players won't get the opportunity to
If this were a normal season, we'd be at the point on the baseball calendar when players would be making their final push for an All-Star Game nod.
Unfortunately, it was announced on Friday that the 2020 All-Star Game is officially canceled, and many players won't get the opportunity to make their first Midsummer Classic appearance in 2020. In recognition of those who haven't yet earned that distinction, here's a rundown of the most worthy players -- one for each position -- to never receive the honor.
(For the purposes of this story, we'll set minimum thresholds of 500 career games for position players and 100 career appearances for pitchers.)
Catcher: Francisco Cervelli, Marlins
The plucky backstop has had a solid career, but he's had trouble staying healthy (only three seasons of 100-plus games in 12 years). Cervelli's best trait is his ability to draw walks. His .361 OBP over the past decade is the second best among regular catchers in MLB, trailing only Buster Posey's .371.
First base: C.J. Cron, Tigers
After some pedestrian power campaigns early in his career, Cron has shown he can be a dangerous middle-of-the-order presence. He bashed 55 dingers over the past two seasons and slugged especially well against lefties in 2019 with a 1.020 OPS. The Tigers signed him in the offseason, hoping there's still another level to the 30-year-old's game. Making the All-Star team at first base can be difficult, and Cron gets the nod on this squad.
Second base: Kolten Wong, Cardinals
Big things were expected of Wong when he was taken in the first round of the 2011 Draft. He started out strong (third in National League Rookie of the Year Award voting in 2014), then regressed (2.9 Wins Above Replacement across 2016-17) before putting together his best season in 2019 (.361 OBP, 5.2 WAR, Gold Glove Award). Last year, Wong was among the best second basemen in the field, highlighted by his 10 Outs Above Average, per Statcast.
Shortstop: Andrelton Simmons, Angels
It can be a chore to make the All-Star Game when defense is your greatest strength. Just ask Simmons, whose 36.3 WAR is the most among active players never to play in the Midsummer Classic (well ahead of the 25.7 by the Rays' Kevin Kiermaier, whom we'll get to shortly). Across 2017 and '18, Simmons was one of the best players in the sport, putting up 14.1 WAR. The list of players ahead of him in that span? Mookie Betts, Mike Trout and José Ramírez. That's it. He is, simply, the most overdue non-All-Star.
Third base: Eduardo Escobar, D-backs
Even the most optimistic D-backs fan couldn't have predicted what Escobar would become when Arizona acquired him from the Twins in a midseason deal in 2018. Prior to arriving in the desert, Escobar's career high in homers was 21. He put up 23 in '18 and then erupted for 35 (along with 118 RBIs) in 2019. Arguably the biggest reasons Escobar hasn't made the NL All-Star squad to date? Nolan Arenado and Anthony Rendon. But with Rendon out of the way in Anaheim, Escobar could get his first nod if he can replicate last year's performance.
Left field: Tommy Pham, Padres
Pham's career got off to a late start -- he made his Major League debut in 2014 at age 26 and didn't become a regular until he was 29. But since forcing his way into the lineup, he's quietly been one of baseball's most productive players. Since 2017, he has 65 homers and 65 stolen bases. The only other players to reach those marks are -- stop us if you've heard these names before -- Trout, Betts and Ramírez. He's also an on-base machine, reaching at a .381 clip over the past three seasons.
Center field: Kevin Kiermaier, Rays
Sensing a theme? Elite fielders get severely overlooked when it comes to All-Star Game selections. As previously mentioned, Kiermaier -- despite battling injury issues that have limited him to 420 games played over the past four seasons -- has the second-highest career WAR among active players never to earn an invite, behind only Simmons. And with 111 Defensive Runs Saved since 2015, he also only trails Simmons (125).
• Kiermaier at his best -- a HR-robbing catch!
Right field: Nick Castellanos, Reds
Castellanos is an extra-base machine. His 58 doubles a year ago were the 10th-most in history. Excluding Todd Helton's 59 two-baggers in 2000, the most recent season in which a player racked up more doubles than Castellanos was … 1936 (HOFer Joe "Ducky" Medwick had 64; HOFer Charlie Gehringer had 60). Castellanos posted a 151 OPS+ after he was a midseason trade acquisition by the Cubs, suggesting he might be ready to become a legitimate star in his first year with the Reds.
• Castellanos is just 10th player ever to hit 58 2Bs
Designated hitter: Khris Davis, A's
Simply put, it's the most ridiculous stat in baseball history: Davis posted a .247 average in every season from 2015 to 2018. That won't get you an All-Star Game nod, but here's what will: home runs. He hit 42 in '16, 43 in '17 and an MLB-best 48 in '18, but took a step back with just 23 in an injury-plagued '19. He'll need to rediscover that power stroke to earn that elusive All-Star bid.
• HR king Khrush bats .247 for 4th straight year
Starting pitcher: Kyle Hendricks, Cubs
Despite winning MLB's ERA title in 2016 with a 2.13 mark, Hendricks didn't make the All-Star team. Though he had a 2.55 ERA in the first half of the season, it was the second half where he was particularly dominant (1.68). Hendricks, who finished third in NL Cy Young Award voting that year, hasn't been able to reach those heights since, but he's still one of the game's most effective starters. His 16.0 WAR over the past four years is 11th best among pitchers -- ahead of Madison Bumgarner, Noah Syndergaard and Patrick Corbin.
Relief pitcher: Ken Giles, Blue Jays
Giles has had stretches of both dominance and mediocrity during his six-year career. The 2019 season, however, was his best period of extended excellence, as he posted a 1.87 ERA, a 1.000 WHIP, a 14.1 K/9 rate and 23 saves in 53 innings. Pairing a heater that averaged 97.2 mph last year with a nasty slider, his 39.9 strikeout percentage was tied for fourth best in the Majors (minimum 50 innings).