Clark: Betances concentrating on season
MLBPA executive director says reliever has turned the page after arbitration hearing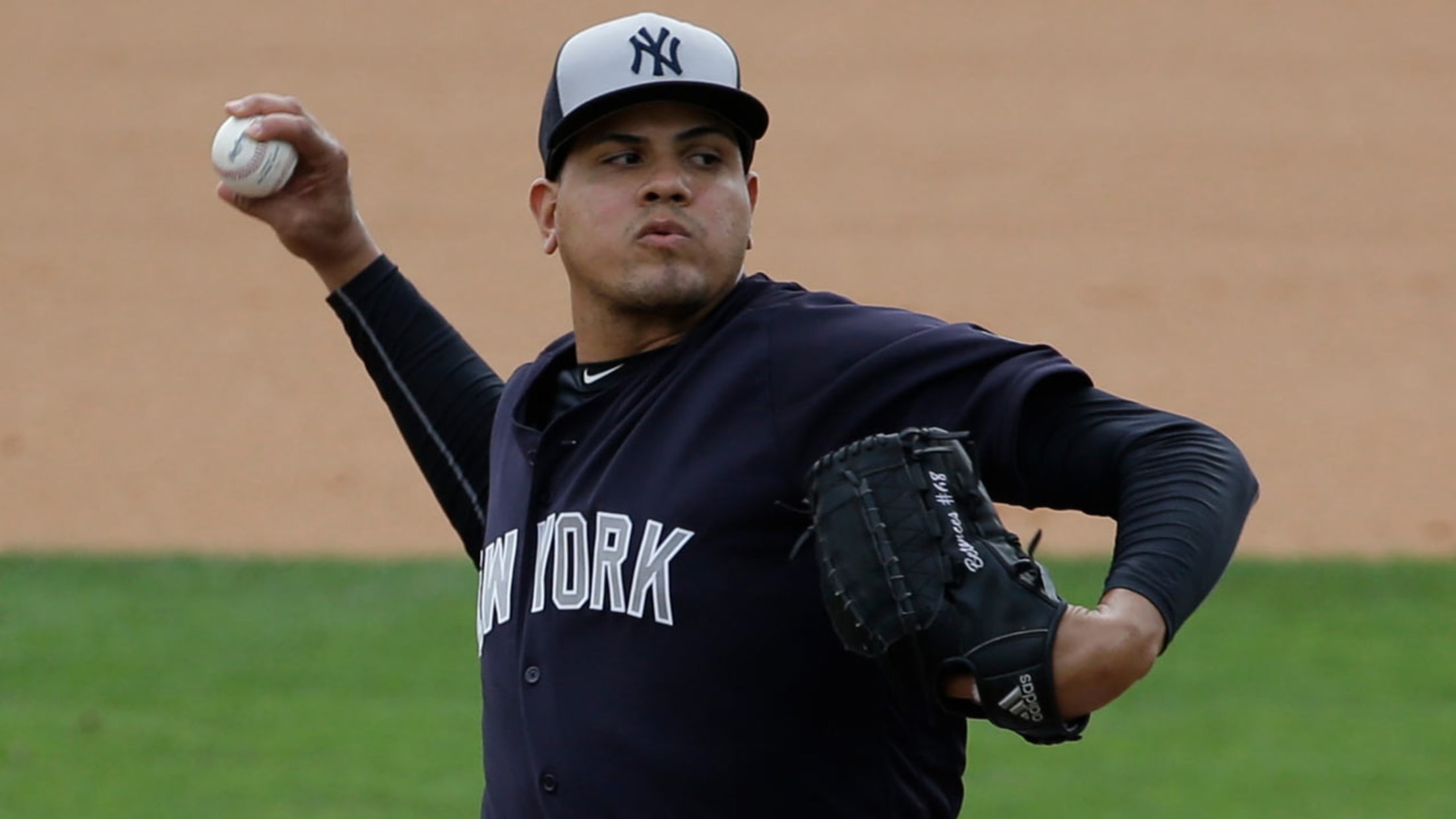 MLBPA executive director Tony Clark: "I know Dellin is focused in on what he needs to do and that needs to continue." (AP)
TAMPA, Fla. -- Dellin Betances has turned the page following his arbitration hearing with the Yankees and is channeling his energy toward helping his teammates win ballgames, according to Tony Clark, the executive director of the Major League Baseball Players Association.Clark and other MLBPA representatives met with the Yankees for
TAMPA, Fla. -- Dellin Betances has turned the page following his arbitration hearing with the Yankees and is channeling his energy toward helping his teammates win ballgames, according to Tony Clark, the executive director of the Major League Baseball Players Association.
Clark and other MLBPA representatives met with the Yankees for about 90 minutes on Sunday morning at George M. Steinbrenner Field, covering a variety of topics. Clark said that he had time to speak with Betances, who was upset by Yankees president Randy Levine's comments following a Feb. 18 hearing.
• Spring Training: Info | Tickets | Schedule | Gear
"Dellin is focused in on the season," Clark said. "We're focused in on the season, and look forward to him continuing to do what he's always done -- which is be a tremendous contributor to his club and winning on the field. We're happy for him."
An arbitration panel in St. Petersburg, Fla., determined that Betances' 2017 salary would be $3 million and not the $5 million he and representative Jim Murray had requested. Levine then held a conference call in which he said Betances was a "victim" of his agent's "half-baked attempt" to change the market for reliever compensation.
London calling?
There has been discussion toward turning the Red Sox-Yankees rivalry into an international event, with Major League Baseball's new Collective Bargaining Agreement setting the framework for a series to be played in London.
Red Sox owner John Henry and Yankees managing partner Hal Steinbrenner have reportedly been discussing the potential series for the past two years. The games would be held at London Stadium, which served as the home stadium for the 2012 Olympics.
Clark said that the MLBPA brought up concerns about player travel and expectations off the field, but those were addressed in the process of bargaining the new CBA. The participating teams have not been decided; MLB would need to approve the neutral site matchup by this spring.
"I think it's a possibility; now who [will play] remains to be seen," Clark said. "... There's more flexibility now, so as we sit down to discuss jointly with Major League Baseball what some of those tours, those games, that travel may look like, it is hugely beneficial to start that conversation with some flexibility we didn't have before. It's more likely now than it would have been."