3 rookies set to make MLB debuts in playoffs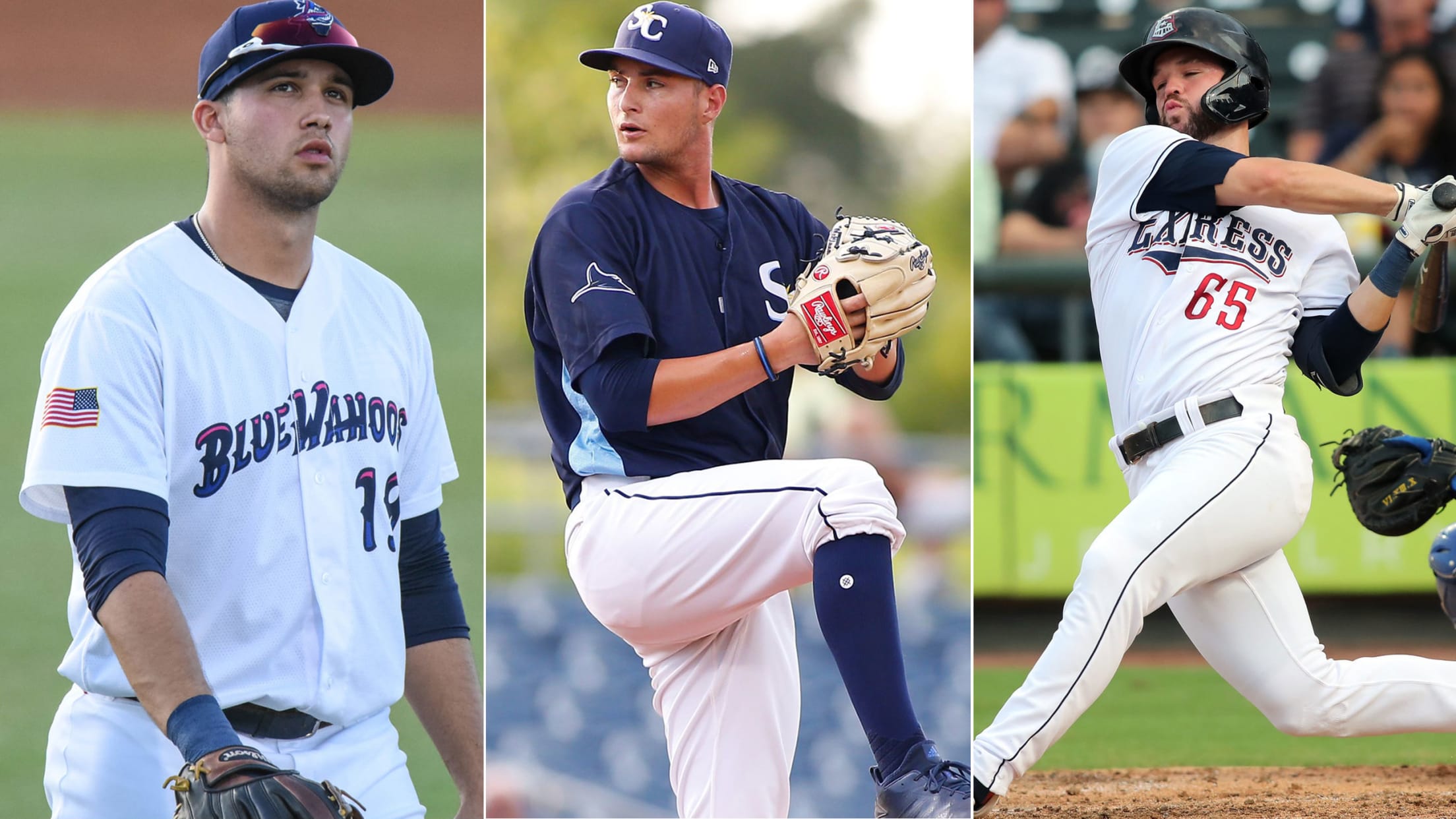 The 2020 postseason is unlike any other. Here's one more way it could make history. Three prospects who have never played in the Majors before -- Twins outfielder Alex Kirilloff, Astros outfielder Chas McCormick and Rays left-hander Shane McClanahan -- have all been added to their team's playoff roster for
The 2020 postseason is unlike any other. Here's one more way it could make history.
Three prospects who have never played in the Majors before -- Twins outfielder Alex Kirilloff, Astros outfielder Chas McCormick and Rays left-hander Shane McClanahan -- have all been added to their team's playoff roster for the Wild Card Series. It would be the first time multiple players would make their big league debut in the postseason in the same year.
Kirilloff and McClanahan are both MLB Top 100 Prospects -- Kirilloff is the No. 27 overall prospect and McClanahan is ranked No. 99 overall -- while McCormick is the Astros' No. 24 prospect in the organization.
Only two players have ever debuted in the postseason: Adalberto Mondesi for the Royals in 2015 and Mark Kiger for the A's in 2006.
Mondesi, of course, is now Kansas City's starting shortstop (and the 2020 MLB stolen-base leader). But Kiger is unique because he only played in the postseason -- the second baseman never played a regular-season game in his career. His two appearances in the American League Division Series were his only Major League games -- and he never even got a plate appearance, playing only as a late-game defensive replacement.
Kirilloff, who's ranked as the Twins' No. 2 prospect in addition to his Top 100 ranking, was the Twins' first-round Draft pick (15th overall) in 2016. The 22-year-old left-handed hitter batted .283 with nine home runs and 43 RBIs in 94 games at Double-A in 2019.
McClanahan, the Rays' No. 6 prospect, can reach the high 90s and maybe even touch triple digits with his fastball. The 23-year-old was drafted 31st overall in 2018 and went 11-6 with a 3.36 ERA and 154 strikeouts in 120 2/3 innings in the Minors last year, reaching as high as Double-A.
McCormick was a 21st-round pick by the Astros in 2017. The 25-year-old right-handed hitter spent last season at Double-A and Triple-A, batting .269 with 14 home runs and 66 RBIs in 110 games.