Red Sox face 'tough decision' on Swihart
Club doesn't plan to carry three catchers on 25-man roster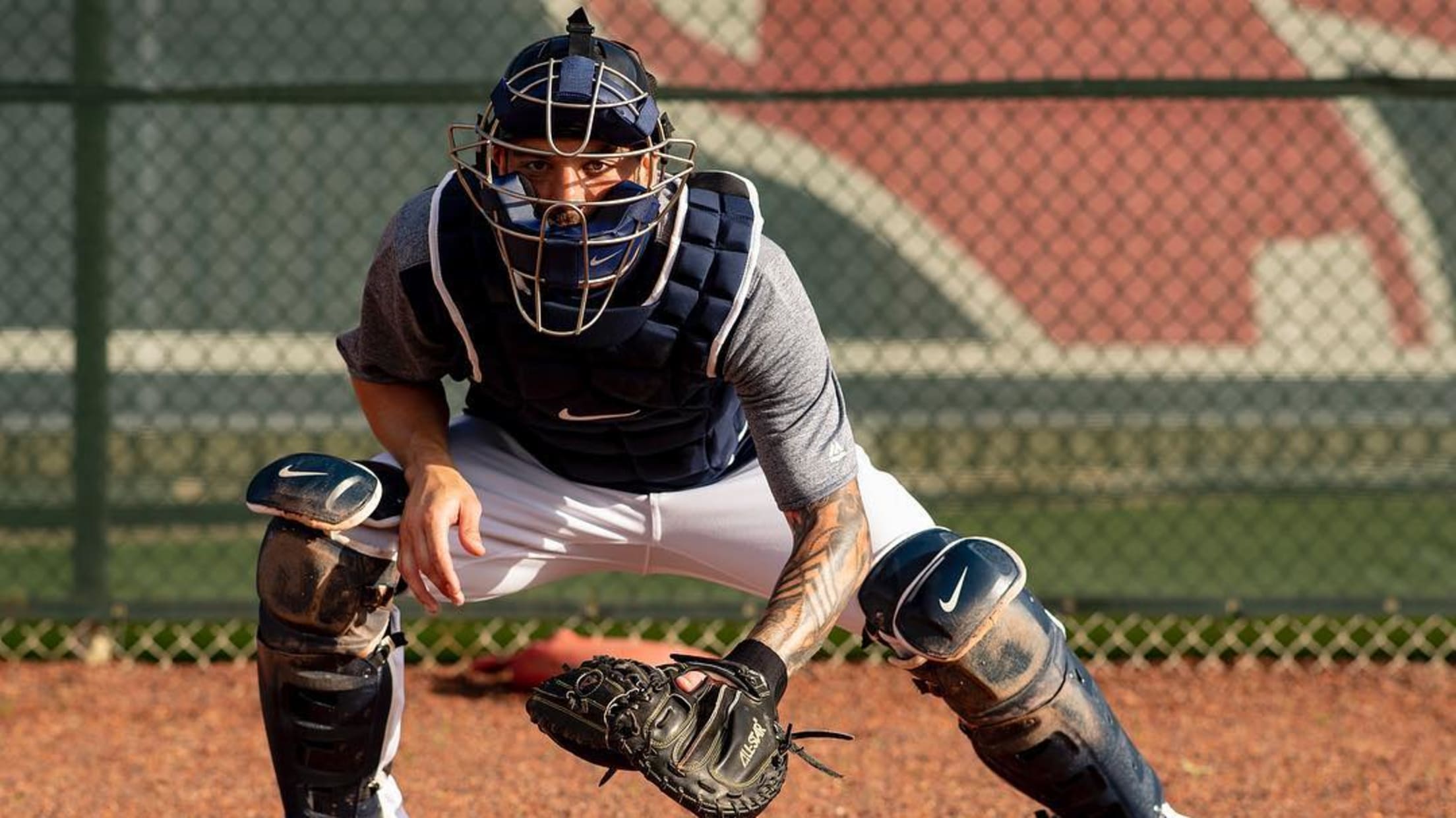 BRADENTON, Fla. -- There was a time Blake Swihart was the catcher of the future for the Red Sox, the one they didn't want to package for Cole Hamels all those years ago. Then, he became the player who had to battle back from a major foot injury that ruined
BRADENTON, Fla. -- There was a time Blake Swihart was the catcher of the future for the Red Sox, the one they didn't want to package for Cole Hamels all those years ago. Then, he became the player who had to battle back from a major foot injury that ruined two seasons for him.
By last year, Swihart was the catcher/utility man who was out of options, and the Red Sox carried him on the roster even though he didn't really have a role. And now, here we are in Spring Training, one in which the club faces a choice when it comes to Swihart.
The Red Sox will either decide he is part of where they are going, or they will trade him and alleviate the log-jam that exists with fellow catchers Christian Vázquez and Sandy Leon. Only two of the three can stay. The uncertainty and hearing his name as a potential trade target isn't exactly keeping Swihart up at night.
"I'm used to it now," Swihart said. "It's been every year since the day I was drafted, but I'm focused on this team, and whatever happens, happens."
Swihart has the most upside among the three with his bat, but he also contains the most unknowns. The pitchers are more comfortable with Leon and Vazquez, if only because they have worked with those two a lot more.
• Vazquez all in for catcher battle
Even after all these years with him, the Red Sox still don't know exactly what they have in Swihart. Their mission is to find out in the coming weeks.
"I think Blake has a chance to be a good player," said Red Sox president of baseball operations Dave Dombrowski. "But if you're going to play with our club, we're not a development team, we're just trying to win right now. He has a chance to be a good player. Just have to see how it ends up."
Swihart got the start behind the plate on Monday in Bradenton against the Pirates, going 0-for-2 with two strikeouts and a walk. He will be the DH on Tuesday in Dunedin, Fla., against the Blue Jays.
The Red Sox will make daily evaluations on their catching situation, and at some point, Dombrowski will have to make a decision on a move of some sort. But he isn't in a rush. The only true deadline is March 28, when the Red Sox will open their season in Seattle with 25 players, including just two catchers.
"We're just starting out in Spring Training," Dombrowski said. "I know everybody's [waiting]. Things are backed up a little later, because there are still some free agents out there."
The original plan was to move one of the three catchers before Spring Training.
"It's one of those things, I would have thought [something would have happened], but there are some catchers that aren't even signed yet," Dombrowski said. "I learned a long time ago you don't worry about what you can't control. We'll just continue to play."
Last year, Swihart appeared in 82 games and made 192 at-bats. He posted just 16 starts at catcher and has started 100 regular-season games behind the plate in his career. To Swihart's credit, he had exhaustive catching workouts with instructors Jason Varitek or Chad Epperson before nearly every game last year.
"I was doing something every day to get better, and I think I improved overall," Swihart said. "As a catcher, you can always get better every day. Whether that's studying the game or actually working, it's been good."
But the only true proving ground is behind home plate on game days.
"He understands what we want to do," Red Sox manager Alex Cora said. "Obviously, his arm is a plus. We saw it last year. You see it throughout the drills and all that. There's a reason he's still with us and on the roster, because we believe he can catch at this level. This year, like we said, we've got Spring Training to make decisions, and it will be cool to see him perform and do other things."
While there has always been talk about Swihart's potential as a hitter, his numbers (.256/.314/.364, eight homers, 54 RBIs) in 597 plate appearances don't exactly jump off the page. Then again, it's hard to judge a player when a season's worth of at-bats are spread out over four disjointed years.
"That's his plus," Cora said of Swihart's switch-hitting bat. "A few years ago, everyone was talking about him being an offensive catcher. It's tough to perform when you don't get at-bats on a consistent basis, although he did an outstanding job especially late coming off the bench, especially facing left-handed pitchers. We do feel he is a good hitter -- his upside is because of his offense."
And within the next few weeks, we will learn if that upside will keep Swihart with the Red Sox.
"We like him, we think he's a good player, just have to assess how it all fits together for us," Dombrowski said. "It's going to be a tough decision when we ever make it."