Alexander eager to blaze path to big leagues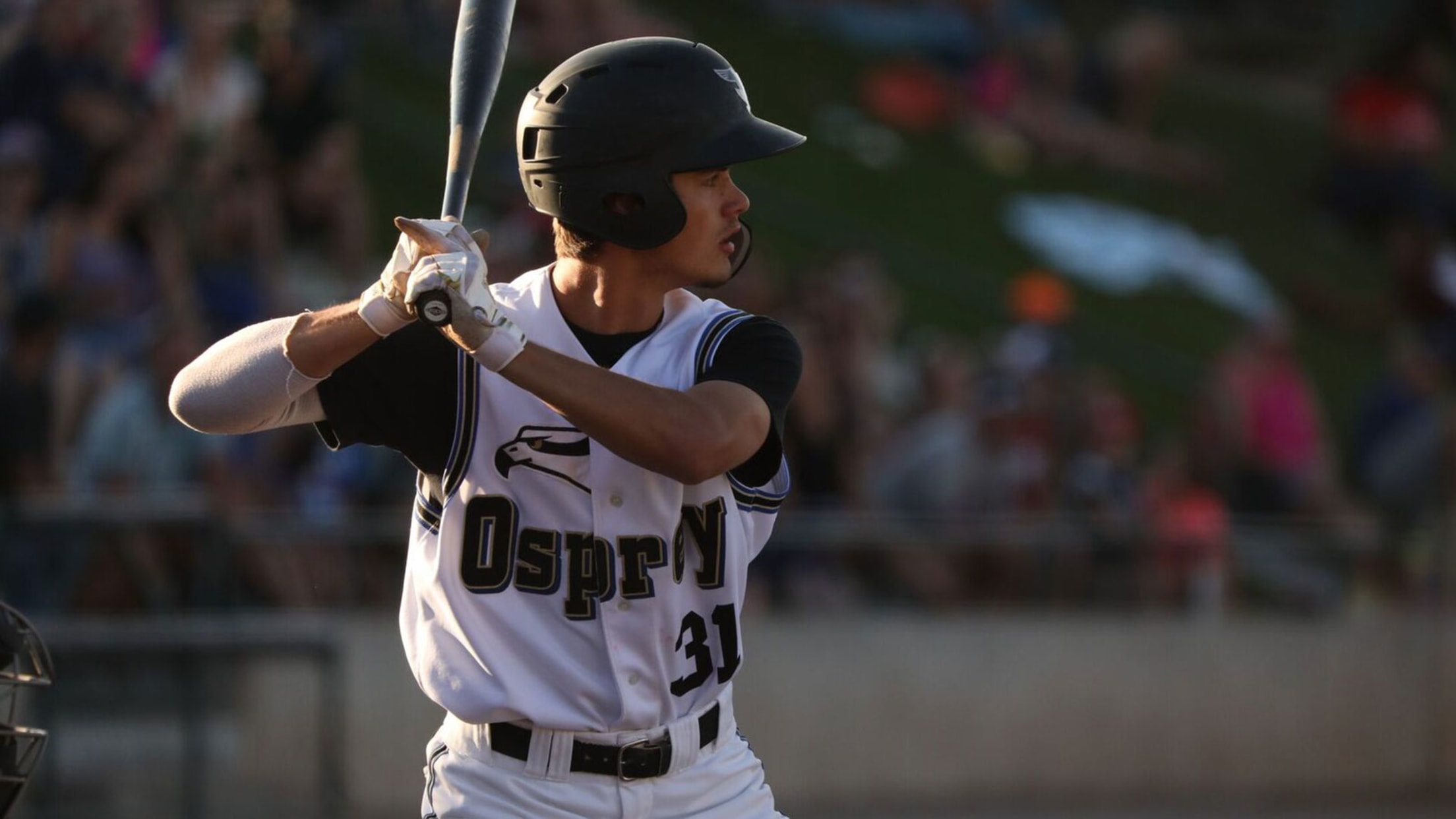 Blaze Alexander was at Chase Field in mid-September and he was in awe, taking in every moment of the pregame ceremonies alongside other top Arizona Diamondbacks prospects.The 19-year-old shortstop was walking around the ballpark as if he wanted to remember every corner of the place he hopes to someday come
Blaze Alexander was at Chase Field in mid-September and he was in awe, taking in every moment of the pregame ceremonies alongside other top Arizona Diamondbacks prospects.
The 19-year-old shortstop was walking around the ballpark as if he wanted to remember every corner of the place he hopes to someday come back to as a Major Leaguer. For now, he is all about cherishing the journey that has brought him one step closer to achieving his dream of someday being on the diamond as "the general on the field" like Nick Ahmed, the current D-backs starting shortstop he looks up to.
"I definitely have learned a lot from him," said Alexander, who participated in last week's D-backs Hitters Camp at Salt River Fields at Talking Stick. "He came over to say hi, and anytime you shake hands with a Major Leaguer it just feels different."
The IMG Academy product born in Cape Coral, Fla., was drafted in the 11th round of the 2018 Draft on June 5, and less than a week later he was celebrating his 19th birthday while getting ready to make his debut with the Rookie-level AZL D-backs on June 23. He got hit by a pitch and scored a run as the starting second baseman. Welcome to the pros, kid.
"The Diamondbacks did show a lot of interest [in me] before the Draft," said Alexander. "I know that they were at a high school tournament I played at in Arizona. I was pretty close to the area scouts in Florida, too. It was a blessing to have my name called by them. ... There is no more staying up and playing video games like in high school."
Life for Alexander at IMG, one of the most prestigious high schools in the United States with former athletes like current D-backs catcher John Ryan Murphy, was pretty simple for a "big video game guy" who loves to play "Fortnite."
"I went for my senior year," said Alexander. "There are posters of John Ryan Murphy everywhere in the hallways and the locker rooms. It was pretty much baseball and school. I lived in a dorm. Every kid plays a sport there, and that is when I committed to baseball. Just unreal."
Alexander turned down a scholarship offer from the University of South Carolina, a decision that "wasn't very hard" since his most ardent desire was to play baseball every day.
"South Carolina is an amazing school with fantastic coaches, but I wanted the pro-ball lifestyle," he said. "It was time."
The day-to-day grind of baseball was the most shocking thing for him when he became a pro.
"I thought it was a lot of fun, but it was definitely a lot different since you wake up and you are playing baseball every day," said Alexander. "It got tough, because I wasn't used to it. Waking up, going to the field, early work, batting practice, then you play late at night and you repeat the next day.
"The game gets a lot faster from high school to pro ball. You are expected to perform and put on a show for the fans."
Alexander understood from the get-go that establishing a routine would be key to his success. He leaned on his dad, Charles, who pitched in the Cleveland Indians' system from 1988-91, for advice during a season that saw him climb Arizona's top prospect list thanks to a .329 batting average in 57 games with the AZL D-backs and Missoula Osprey.
"I loved baseball ever since I was little," said Alexander. "Once I committed to it, he did whatever he could to help me, doing research to find the best things for me from arm care to hitting. That put me on track to be in the situation I am in today. His advice was huge. He knew what the Minor League grind was all about and what it took."
You may wonder where his name, Blaze, comes from. So unique, so fiery. Well, that was because of his dad, too.
"My dad played Minor League baseball for the Indians and met a player called Blaze, so he decided on the spot that he would name his kid Blaze," he said. "He thought it was a really cool 'baseball name' and actually argued with my mom, who wanted to call me Cheney, so they battled and settled on Blaze Cheney Alexander."
Family has always been a cornerstone of Alexander's baseball life. He always watches his uncle, Dan Plesac, dispense advice and analysis on MLB Network, and Alexander's older brother, C.J. , was also drafted on the same day as him by the Atlanta Braves in the 20th round of this year's Draft.
"It was amazing! We were drafted maybe three hours apart," Alexander said. "I got drafted first but the family still had that nervous energy until my brother's name was called. We popped some champagne and celebrated with a pool day as a family. A couple of days later we were on a plane going our separate ways, but it was awesome.
"We probably will wager something. It will be a chip on my shoulder. He beats me at most things since he is three years older than me, but I can beat him at video games. We compete in everything."
There are certainly lofty goals ahead for the kid that Baseball America dubbed "more than a big arm" after he threw a 99-mph bullet across the infield at a national showcase.
"I have a lot of eyes to open," said Alexander, who someday may just blaze his path to stardom. "I want to take in everything I can. Get bigger, faster, stronger and more consistent in every aspect while trying to become the Minor League Player of the Year in 2019."