Atkins confident Donaldson deal will get done
Slugger ready to focus on season amid impasse, GM continues to negotiate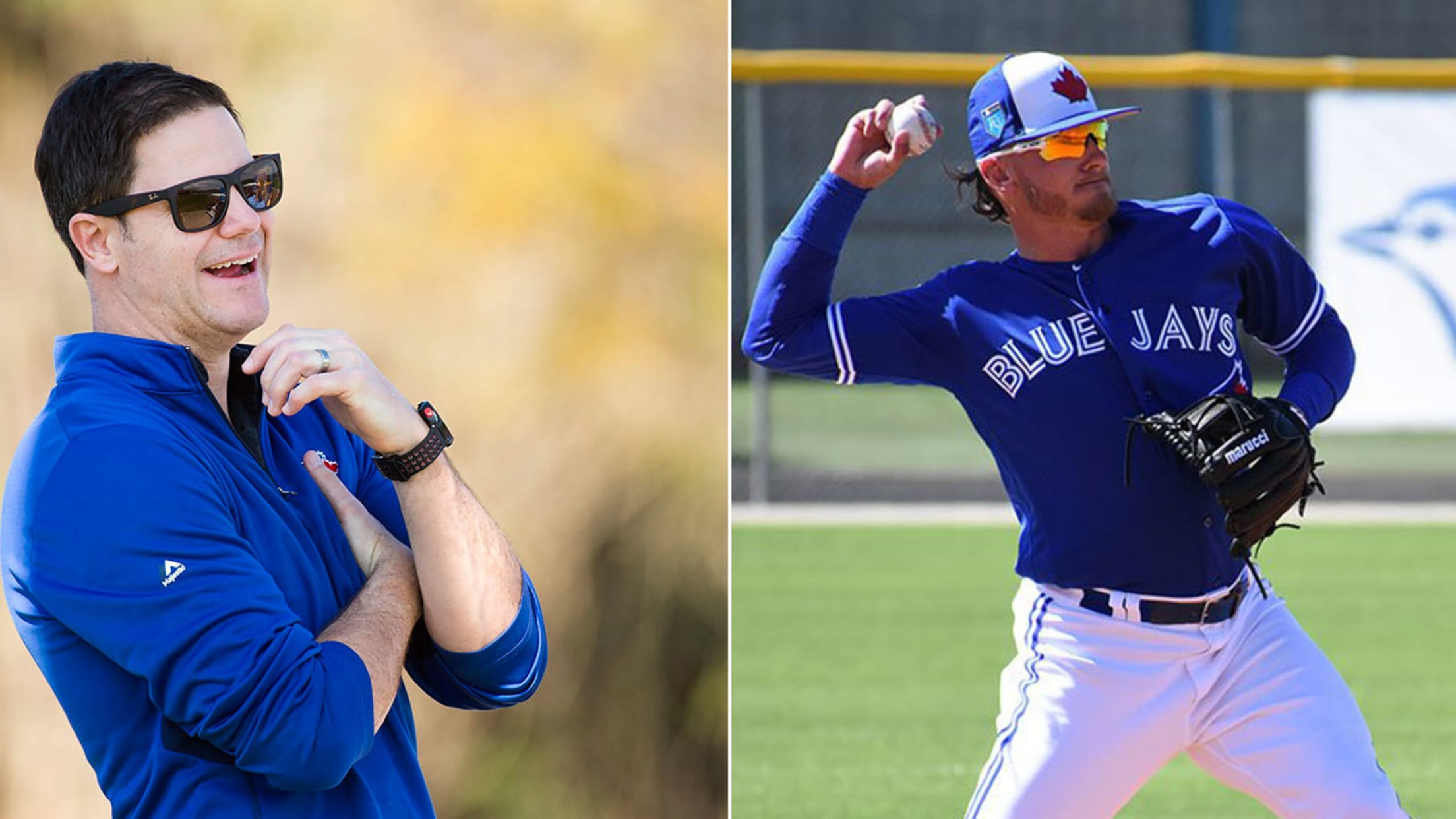 DUNEDIN, Fla. -- One day after Toronto Blue Jays third baseman Josh Donaldson shut down contract negotiations, general manager Ross Atkins addressed the media at Florida Auto Exchange Stadium."I think it is 'yet,'" Atkins said. "We haven't reached a deal yet."• Spring Training:Info | Tickets | GearThe 2015 American League
DUNEDIN, Fla. -- One day after Toronto Blue Jays third baseman Josh Donaldson shut down contract negotiations, general manager Ross Atkins addressed the media at Florida Auto Exchange Stadium.
"I think it is 'yet,'" Atkins said. "We haven't reached a deal yet."
• Spring Training:Info | Tickets | Gear
The 2015 American League Most Valuable Player Award winner is looking for a long-term extension with the team after batting .270/.385/.559 with 33 home runs and 78 RBIs, despite being limited to just 113 games due to a right calf injury.
"We're not in the same type of area, the same ballpark, to make a discussion moving forward," Donaldson told reporters on Monday.
Atkins believes that Donaldson and the team will still be able to reach an agreement to keep him in a Blue Jays uniform beyond this season. Shutting down negotiations will allow the two-time Silver Slugger Award winner to focus on the upcoming season, something that is in the best interest of both the player and the team.
"It's been respectful. It's been productive. It's been open," Atkins said of the talks. "We've learned a great deal about one another over the past two and a half years, and I feel good about the relationship, and I feel good about the potential for him to be here long term."
Atkins did not comment on whether they had exchanged hard figures, but said that the team had expressed how they view Donaldson's overall value as a player.
:: Spring Training coverage presented by Camping World ::
"There's no doubt in my mind that he wants to be a Toronto Blue Jay. There's no doubt in anyone's mind," Atkins said. "It's such an interesting process with a player of his caliber because he feels a responsibility to this organization, and he feels a responsibility to the city, and he feels a responsibility to his teammates and he also feels a responsibility to the industry."
While the 32-year-old Donaldson said that he was likely headed toward free agency at the end of the 2017 season, that doesn't mean that the Blue Jays won't continue to negotiate a new deal. That's a lesson they learned from last year after negotiations stalled with then-free agent Edwin Encarnacion, who eventually landed with the Cleveland Indians. Atkins said that they would continue to try and work out a deal even if Donaldson did become a free agent.
"They understand where we were, and we understand where they are," Atkins said. "We will continue to work on it, and continue to see."
Donaldson was just one of the topics that Atkins touched upon on Tuesday. He also noted that even though the divisional-rival Boston Red Sox and New York Yankees made some major acquisitions this offseason, the organization still feels it can contend for the AL East crown.
"It's the AL East, and I think the players' reactions to that is the best in my opinion," Atkins said. "They want to be playing against the best, and to beat the best you are going to have to be playing against the best. Ultimately, we see it as a challenge we'll embrace."
Atkins also said he doesn't expect there to be any major signings by the Blue Jays from the remaining free-agent pool, and that there was a "better than 90 percent chance" that the Opening Day roster would consist of players that are already in camp. One exception could be another late addition to the bullpen.
"We have a good team," he said. "We have a very good core of leaders that have won before. There's a lot of reason to believe there could be some bounce-back from some of our players that were injured last year. We have a much, much better Triple-A team, and farm system that, in the event we do have setbacks, that we will be able to overcome them.
"It does feel good, and it feels good to be here with this group of guys, and I feel confident that we have a solid group to make a good run."
J. Scott Butherus is a contributor to MLB.com.