More than just a specialist, Morales fills lefty spot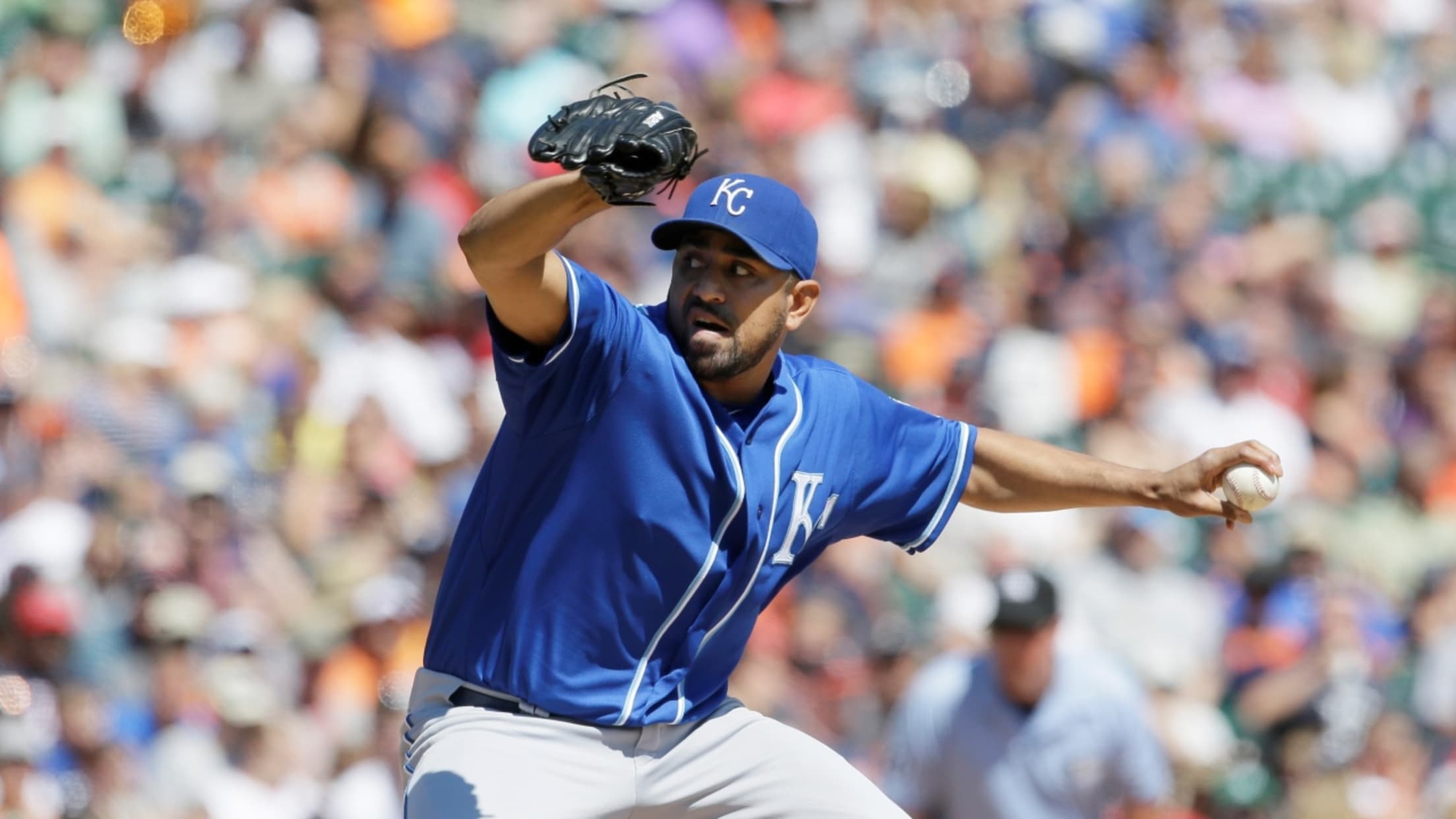 Franklin Morales has limited lefties to a .210 average in his career. (AP) (Carlos Osorio/AP)
ST PETERSBURG -- The Blue Jays waited until the eve of Opening Day to add what they hope becomes the final piece of the puzzle in veteran left-hander Franklin Morales.Morales signed a non-guaranteed $2 million contract Saturday night and reported the following morning, which was just enough time to find
ST PETERSBURG -- The Blue Jays waited until the eve of Opening Day to add what they hope becomes the final piece of the puzzle in veteran left-hander Franklin Morales.
Morales signed a non-guaranteed $2 million contract Saturday night and reported the following morning, which was just enough time to find a spot on the 25-man roster prior to Sunday afternoon's season opener against the Rays.
Toronto had been searching for a second left-hander in the bullpen ever since Aaron Loup went down with an elbow injury during the first week of camp. Randy Choate, Chad Girodo and Pat Venditte were among those who competed for the job that ultimately went to Morales.
"We brought him over primarily to get out lefties, [but] he can get some righties too; he's not just a situational or one-hitter guy," Blue Jays manager John Gibbons said. "It beefs up the setup a little bit and it frees up [Brett] Cecil a little later in the game; you can stay away from him in the middle. I think it's a big pickup."
Morales will be primarily used against left-handed hitters, but he does offer a little bit more versatility than Choate. When needed, Morales could be asked to pitch a full inning, whereas Choate was strictly a one-batter specialist.
Even so, Gibbons will aim to pick a tough left-hander or two for Morales to face in the middle innings. That would create more flexibility to save fellow lefty Cecil for late-inning situations, with Morales having limited left-handed hitters to a .210 average and a .613 OPS over parts of nine years in the big leagues.
"I'm glad to be here and to help the team," said Morales, who posted a 3.18 ERA in 62 1/3 innings for the World Series champion Royals last season. "I'm very excited. ... This team has solid hitting, a lot of power hitting here. We prepare to do our job and make the pitches, now I'm going to enjoy it, to be here."
Morales signed a contract with details that often don't get reported, but is quite common in Major League Baseball. As a player with more than five years of experience, Morales had to sign a provision in his deal that would allow the contract to be considered non-guaranteed.
The 30-year-old is not guaranteed the full amount of his salary unless he remains with the organization for 45 days. Toronto could release him prior to the 45 days and not be responsible for the remainder of his deal.
"We were counting on [Aaron Loup] bouncing back this year, and when he went down it got everybody's attention," Gibbons said. "We picked up Choate ... but Randy is a one-hitter guy. Morales, he can throw an inning or whatever. There was a little bit of concern [before this signing]."