Blue Jays-Indians game PPD by rain
Game rescheduled for May 3 at Progressive Field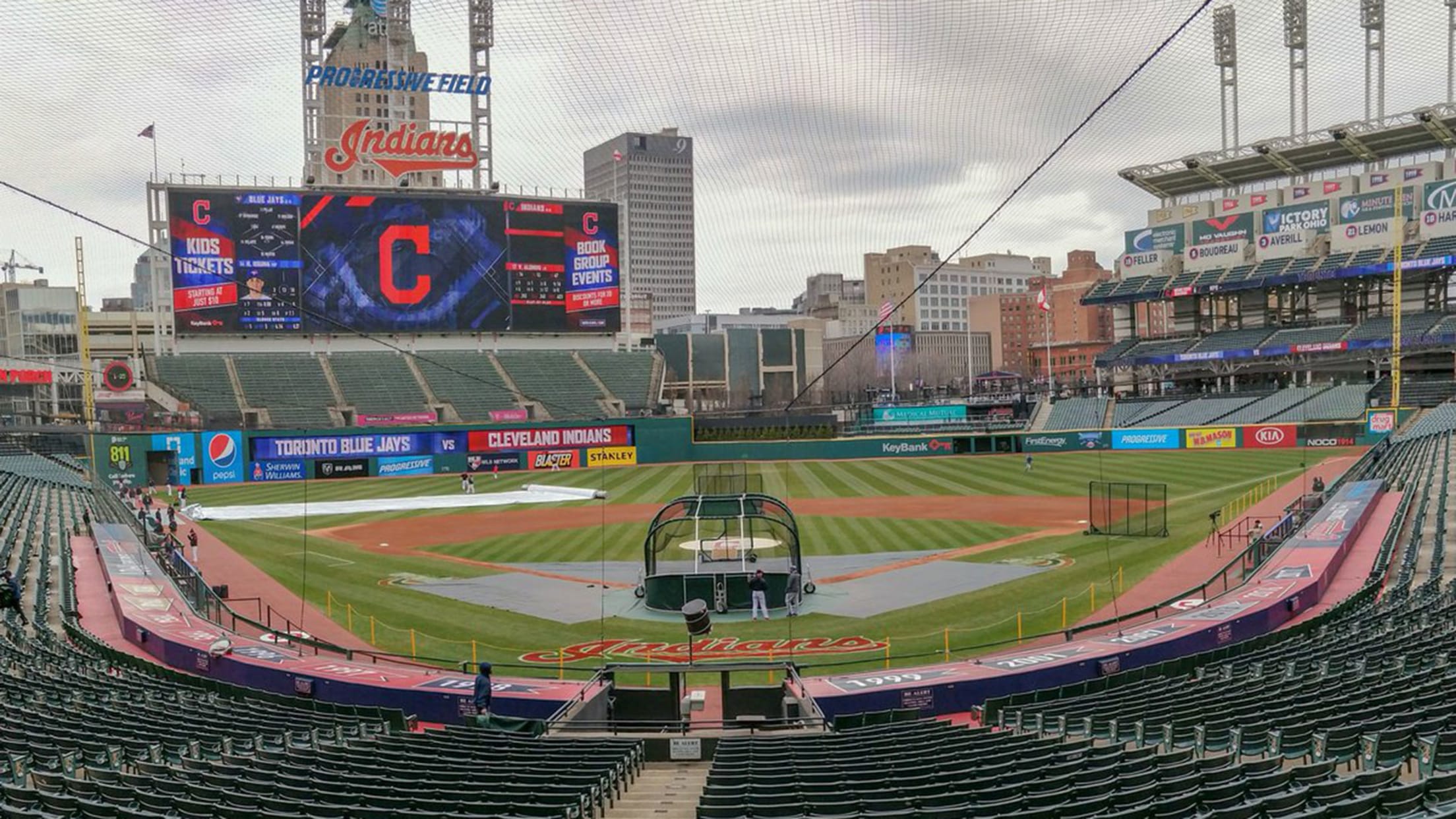 CLEVELAND -- Saturday's matchup between the Blue Jays and Indians has been postponed due to inclement weather, and the clubs will make up the game on May 3 at 1 p.m. ET at Progressive Field.Rain began to fall two hours before the expected 4:10 p.m. start time, and the game
CLEVELAND -- Saturday's matchup between the Blue Jays and Indians has been postponed due to inclement weather, and the clubs will make up the game on May 3 at 1 p.m. ET at Progressive Field.
Rain began to fall two hours before the expected 4:10 p.m. start time, and the game was officially delayed an hour before the scheduled first pitch.
More rain is expected Sunday, but both clubs announced that they will keep their rotations intact. With every starter bumped back a day, the pitching matchup remains lefty Jaime Garcia for the Blue Jays facing off against reigning American League Cy Young Award winner Corey Kluber for the Indians.
Fans with tickets to Saturday's game can go to the May 3 game with their ticket dated April 14, or they can choose to exchange their tickets for one of two eligible games on Friday, May 11, or Saturday, May 12. Beginning April 17, fans can exchange their tickets for the two alternate games only at Indians.com.
Fans who didn't purchase tickets from the Indians are not eligible for the ticket exchange and should refer to that company's ticket policy.
Ben Weinrib is a reporter for MLB.com based in Cleveland.