Howell placed on DL with shoulder soreness
Blue Jays recall lefty Beliveau from Triple-A Buffalo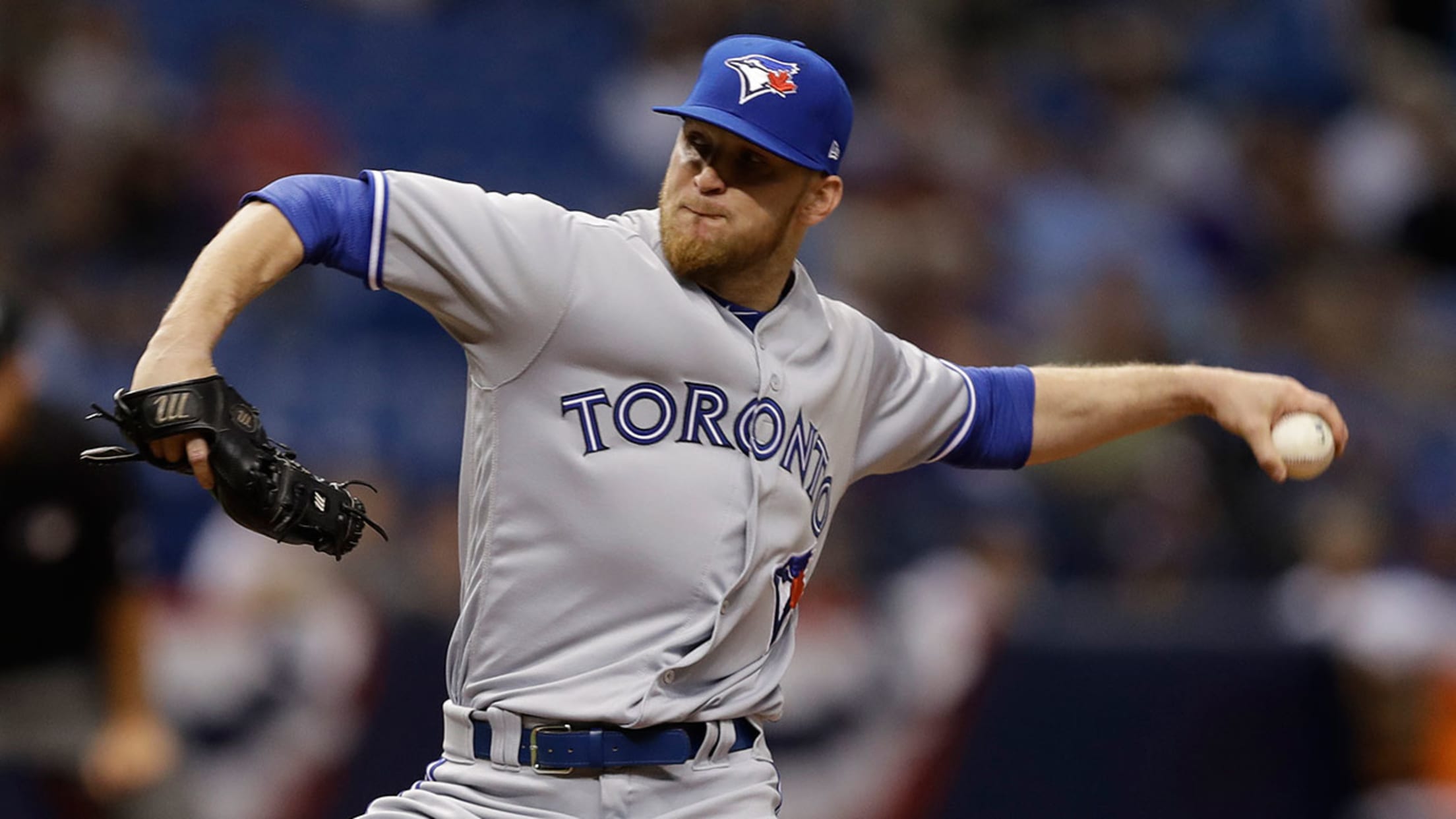 J.P. Howell missed three weeks in April for a similar shoulder injury that sent him to the disabled list Monday. (AP)
OAKLAND -- J.P. Howell's tumultuous 2017 season continued on Monday afternoon when he was placed on the 10-day disabled list because of left shoulder soreness for the second time this year.Howell has been limited to 13 appearances and 8 2/3 innings this season. He missed three weeks in April for
OAKLAND -- J.P. Howell's tumultuous 2017 season continued on Monday afternoon when he was placed on the 10-day disabled list because of left shoulder soreness for the second time this year.
Howell has been limited to 13 appearances and 8 2/3 innings this season. He missed three weeks in April for a similar injury and upon returning, Howell struggled to find a consistent role. At one point he went 11 days between appearances and recently has been relegated to pitching in blowouts.
Left-hander Jeff Beliveau was recalled from Triple-A Buffalo to take Howell's spot on the 25-man roster. Beliveau is 3-1 with a 3.09 ERA over 32 innings for the Bisons this season. He has the ability to throw multiple innings and should provide more versatility to Toronto's overworked bullpen.
"He's hanging a little bit," Blue Jays manager John Gibbons said when asked if it was the same shoulder issues as before for Howell. "I guess it's all tied in together. Beliveau, he has been throwing good down there. We saw him in Spring Training. He has a good arm. So, we'll see."
Travis remains day to day
Second baseman Devon Travis was held out of Toronto's starting lineup on Monday night because of a sore left hand. Travis was hit by a pitch during Sunday's victory over the Yankees and he was later sent for X-rays, which came back negative.
Travis likely will need to miss Tuesday night's game in Oakland as well but he could return for the series finale on Wednesday. Even though Travis' hand has been heavily wrapped, he is not expected to require a stint on the disabled list.
"He's sore," Gibbons said. "We knew he wasn't going to play today. We'll just kind of see how he's doing. ... Don't know how he'll be gripping a bat for a couple of days anyway."
Sanchez plays catch
Right-hander Aaron Sanchez threw off flat ground on Monday afternoon for the first time since he was placed on the DL with a blister on his right middle finger. Sanchez has been out since May 19 but he also spent two previous stints on the DL for the same problem.
Following the recent setbacks, Toronto decided to take a more cautious approach with Sanchez. He was held in a no-throw scenario for a longer period of time and the plan now is for him to continue playing catch for a few days before eventually going on a Minor League rehab assignment.
Martin returns
Catcher Russell Martin returned to the lineup on Monday night vs. Oakland following a four-game absence because of a sore neck. Martin missed the recent four-game series against the Yankees but was back behind the plate for the series opener against the Athletics.
"He's feeling much better today," Gibbons said. "Little by little it has calmed down. I don't know if he's feeling 100 percent, but he feels pretty good."