When in command, Harrell an asset for Toronto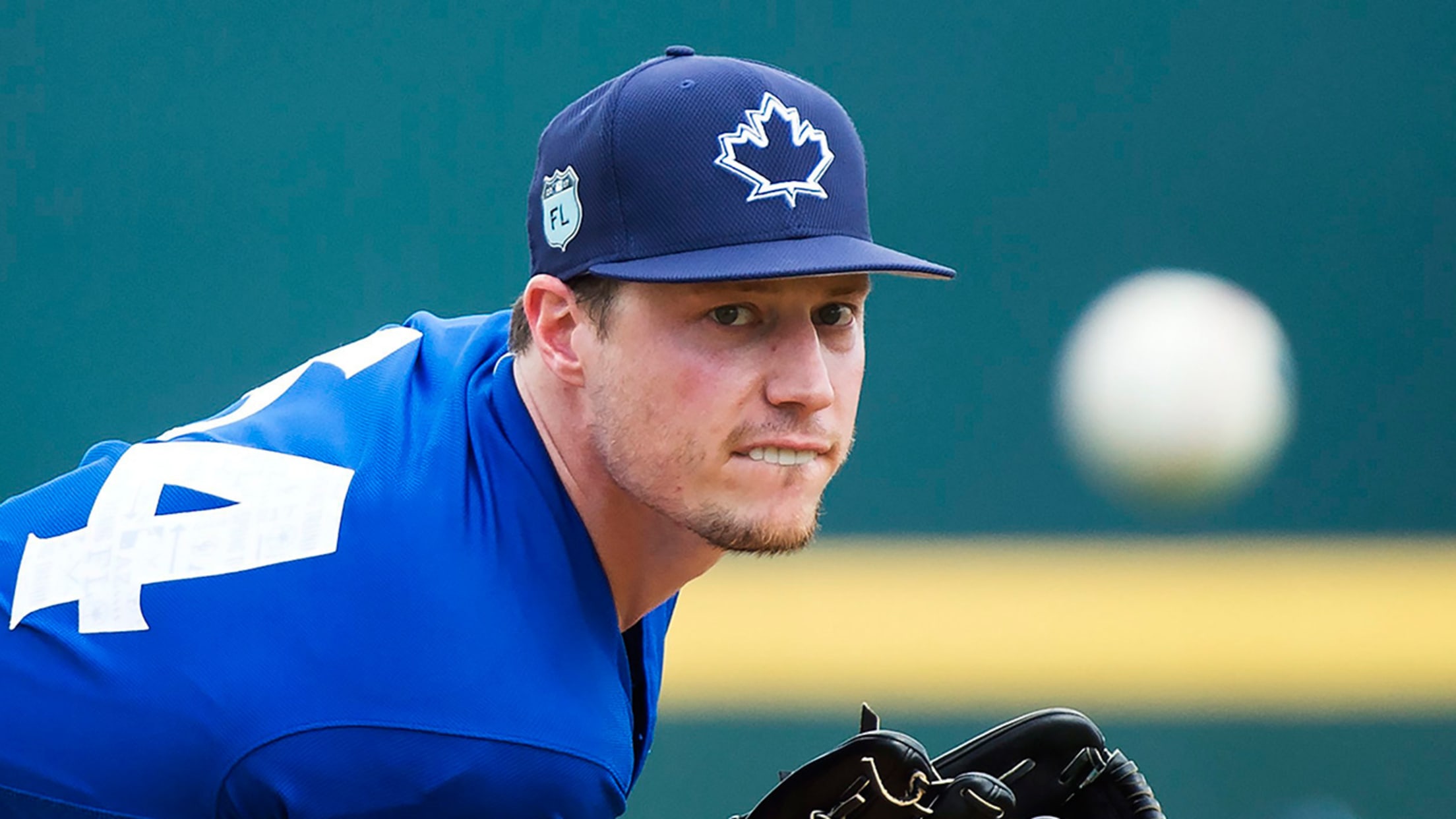 "I was able to locate pitches and keep it down in the zone," Lucas Harrell said of his outing on Tuesday. (AP)
BRADENTON, Fla. -- Toronto Blue Jays roster hopeful Lucas Harrell was in control on Tuesday.The veteran right-hander got the start in the Blue Jays' 12-0 win over the Pittsburgh Pirates at LECOM Park. He tossed two hitless innings, striking out three and walking one to pick up the victory."I was
BRADENTON, Fla. -- Toronto Blue Jays roster hopeful Lucas Harrell was in control on Tuesday.
The veteran right-hander got the start in the Blue Jays' 12-0 win over the Pittsburgh Pirates at LECOM Park. He tossed two hitless innings, striking out three and walking one to pick up the victory.
"I was able to locate pitches and keep it down in the zone," Harrell said.
Harrell, who signed a Minor League deal with an invitation to spring camp, is trying to earn a spot in the Blue Jays' bullpen or provide organizational depth at Triple-A Buffalo.
"This time in Spring Training -- this is his second outing -- we just want to be conscious of his workload and see that he's not pressing to a limit that you don't want him to be at this early," Blue Jays bench coach DeMarlo Hale said.
With Harrell, the Blue Jays have a known commodity that has proven to be effective in inducing ground-ball outs. He won 11 games and had a respectable 3.76 ERA with the Houston Astros in 2012, but his inconsistency within the strike zone caught up with him the following season, when he led the Majors in walks (88) and the American League in losses (17). He spent 2015 with the LG Twins of the Korean Baseball Organization before returning for nine games with the Atlanta Braves and Texas Rangers last season, going 3-2 with a 4.21 ERA.
"With Major League experience comes some stability," Hale said. "There's a track record there. There's success that we've seen, and that is kind of comforting."
Big day for Junior
Blue Jays outfielder John Smith, a late addition to Toronto's travel roster for Tuesday's game, ended up having a productive day at the plate.
Taken with the 53rd overall pick in the 2011 Draft, Smith -- the son of longtime big leaguer Dwight Smith -- went 2-for-3 with two RBIs.
"I just needed to relax," Smith said. "I've been working on my timing and not thinking about the results. I've been seeing the ball well all spring, so it was just a matter of getting my timing and getting a good pitch to hit."
Smith, 24, even received a little fatherly advice before the game.
"I was talking to him before the game, and he told me not to take things to heart the first few games and just go out there and have fun," the younger Smith said. "It really helped me relax before the game."
Gibbons sits one out
Manager John Gibbons did not make the trip south with the team because of illness. Hale filled in as manager for Gibbons, who was described as feeling "under the weather."
J. Scott Butherus is a contributor for MLB.com and covered the Blue Jays on Tuesday.