Anderson's oblique strain could open up spot
Blue Jays have plethora of options to fill spot if righty isn't ready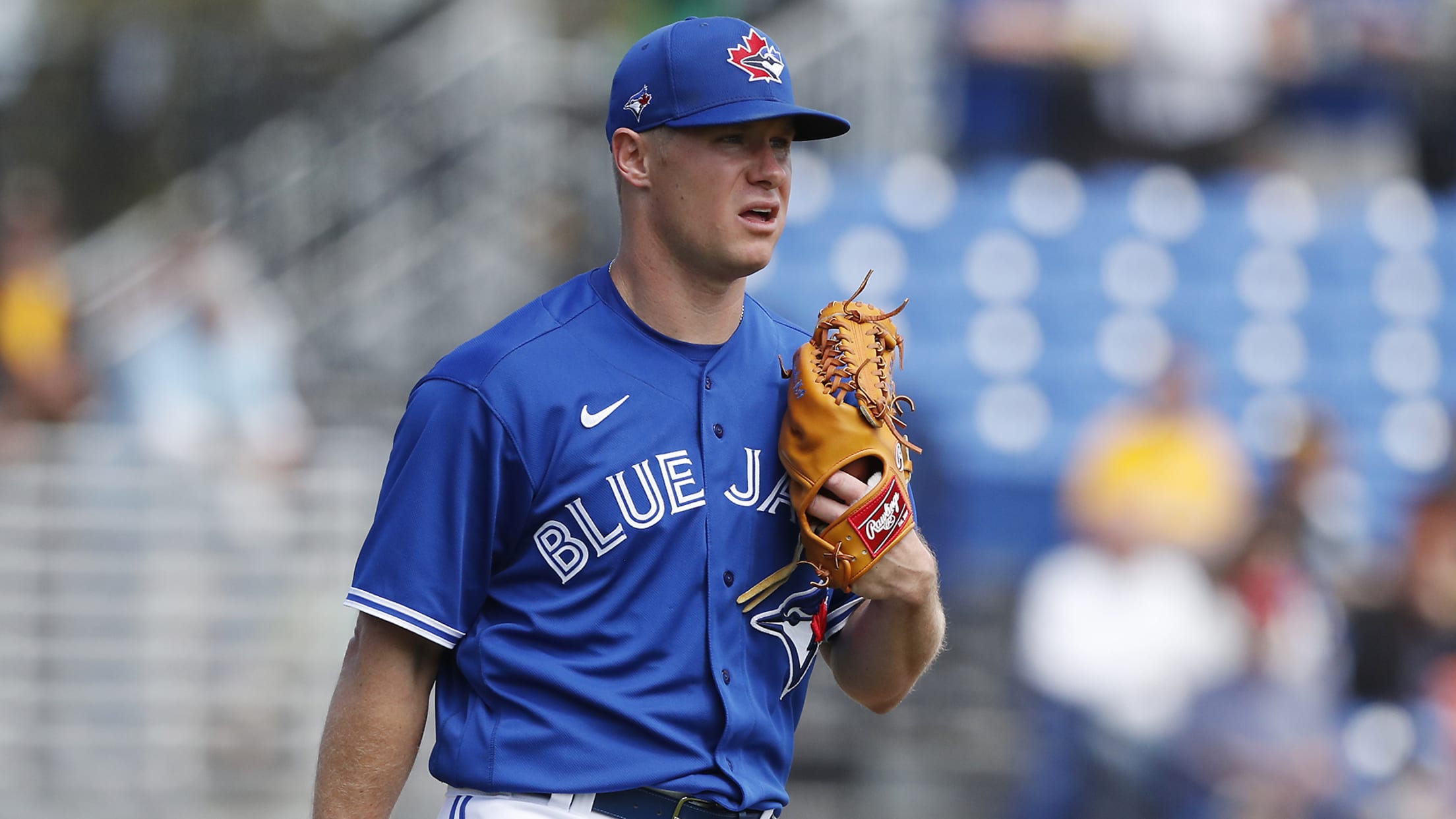 TORONTO -- On Saturday, Blue Jays manager Charlie Montoyo spoke about building up as many starting pitchers as possible, even for a shortened season. On Sunday, we saw why. Right-hander Chase Anderson strained an oblique "a couple of days ago," Montoyo announced, and is now considered day to day. The
TORONTO -- On Saturday, Blue Jays manager Charlie Montoyo spoke about building up as many starting pitchers as possible, even for a shortened season. On Sunday, we saw why.
Right-hander Chase Anderson strained an oblique "a couple of days ago," Montoyo announced, and is now considered day to day. The Blue Jays aren't sure if Anderson will be ready for his first start of the season, which could come as late as the fifth game on July 28, but oblique injuries are notoriously difficult to put a timeline on.
The Blue Jays have enough starters in their 60-man player pool to fill a few rotations, so that's not the issue. It's just a matter of who will step up in the short window between now and then if Anderson can't go.
"It's a crazy year, as you know, so you just don't know what's going to happen," Montoyo said. "We have so many options, which is great for all of these kids, because they'll be competing for a spot if Chase is not ready to start."
The obvious solution here is Nate Pearson, the club's No. 1 prospect who has dominated the Minor Leagues, Spring Training and now Summer Camp with two scoreless innings against the Blue Jays' "A" lineup on Saturday. Service time remains a complicating factor, and when asked why the conversation didn't immediately end at Pearson, Montoyo again pointed to the value of the competition.
"They're going to compete for the spot," he said. "That's why I love the fact that these guys know they're competing. We're building up them all."
Montoyo was complimentary of Anderson's offseason, adding that he was already built up to three or four innings and close to taking on a full workload in the regular season. Anderson struggled in Spring Training, posting an ERA of 11.57 over 9 1/3 innings, but he felt all along that he was just a few adjustments away from being back to 100%.
The Blue Jays plan on sticking with a traditional five-man rotation regardless, led by Hyun-Jin Ryu, Tanner Roark, Matt Shoemaker and Trent Thornton, and a small group of young starters can be added to that list of competitors with Pearson. Ryan Borucki looked very sharp in intrasquad action on Saturday and is pitching with a real edge after battling his way back from injuries yet again. Anthony Kay also looked strong early on in Summer Camp after debuting late in 2019.
Other starting options currently on the 40-man roster include Jacob Waguespack, Thomas Hatch, Patrick Murphy, Sean Reid-Foley and T.J. Zeuch, some of whom will be considered for relief roles, too.
Montoyo plans to carry a pitching-heavy roster into Opening Day, where rosters will sit at 30 for the first two weeks before dropping to 28 and eventually 26, so it's entirely possible that the club still piggybacks starters or leans heavily on its bullpen at points.
The Blue Jays are just nine days away from exhibition games against the Red Sox in Boston on July 21 and 22, so these decisions will need to be made quickly with Opening Day approaching fast.