Blue Jays Academy volunteers promote game
Participation in baseball grows with instructional clinics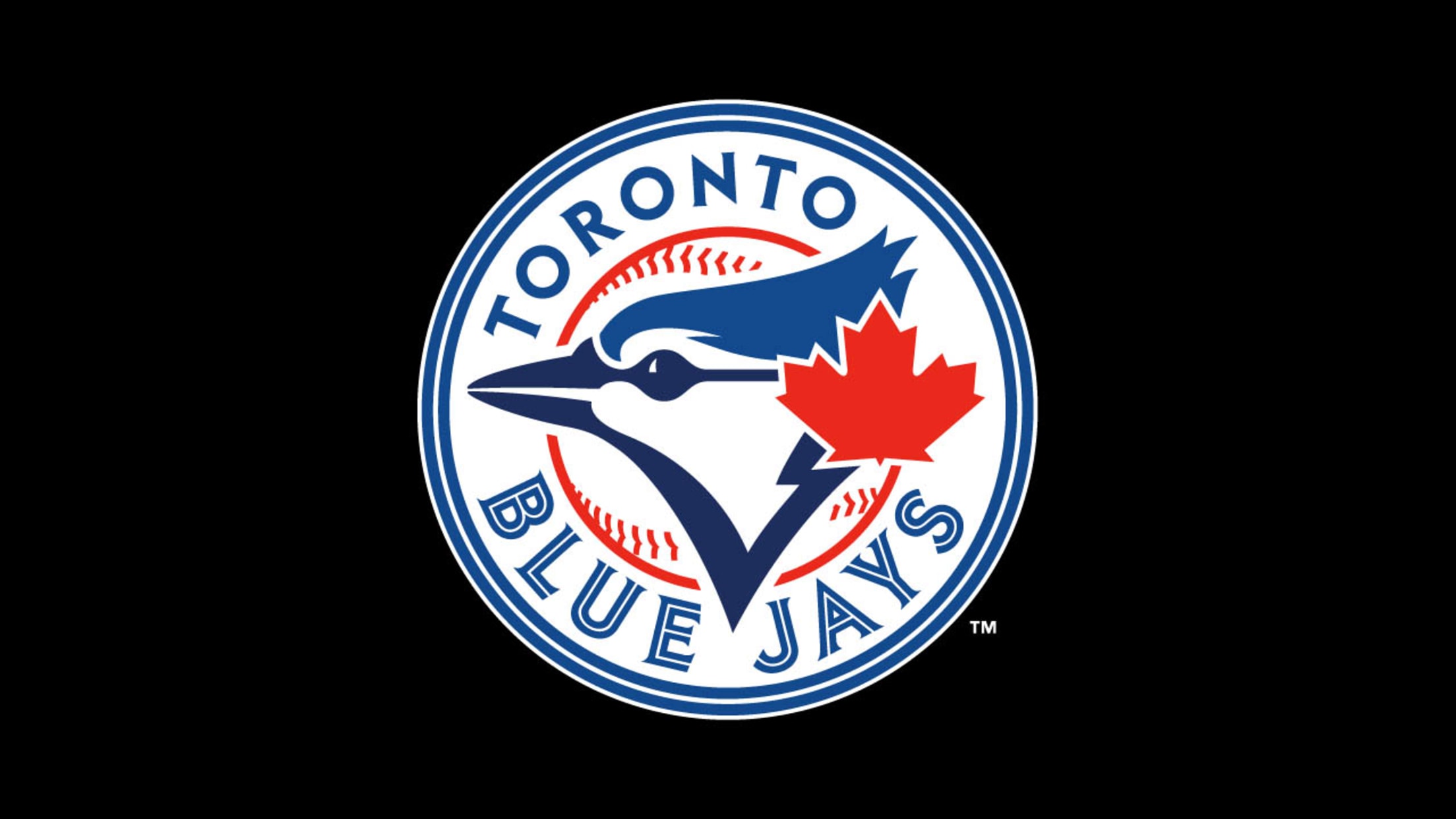 The Blue Jays are promoting the game of baseball through instructional clinics and volunteers Darryll Hancock and Rocky Bruno.
Five years ago, Darryll Hancock, a physical education teacher and youth coach with the Peterborough Tigers, and now a volunteer coordinator with the Blue Jays Baseball Academy, was seriously worried about the state of youth baseball in his community.Registrations with the local Peterborough associations were down. Interest, Hancock felt, was
Five years ago, Darryll Hancock, a physical education teacher and youth coach with the Peterborough Tigers, and now a volunteer coordinator with the Blue Jays Baseball Academy, was seriously worried about the state of youth baseball in his community.
Registrations with the local Peterborough associations were down. Interest, Hancock felt, was waning. And, of course, the ever-present illusion that no sport could compete with hockey in rural Canadian markets was alive and well.
Rocky Bruno, another Blue Jays Baseball Academy volunteer and nine-year youth coach in Brampton and Mississauga, also admitted he had similar concerns.
But now, half-a-decade and two consecutive years of Toronto Blue Jays postseason memories later, Hancock and Bruno have watched their favourite sport make a colossal comeback.
According to Baseball Canada, in 2016 the game grew 14 percent from the previous year, with 15,000 new participants across Canada.
There is no doubt the success of the Blue Jays in recent years has had something to do with the rise in interest, especially among baseball's youngest athletes. But, and perhaps more important (yet not at all unrelated), there have also been concerted efforts to grow the game utilizing a more grass-roots approach.
There is likely no better example of these ground-up efforts than the Blue Jays Baseball Academy, and in particular the Honda Instructional Clinics.
Since 2012, the Blue Jays have visited communities across Ontario each spring, and with the help of many dedicated volunteers like Bruno and Hancock, they have offered four-hour clinics consisting of high-quality fundamental baseball instruction to kids between the ages of 8 and 14.
Half of the proceeds from these events are donated back to the communities, with each town able to allocate the funds in ways that they feel would best boost the game in their specific area.
The Blue Jays held clinics in 26 locations throughout the province this year, with more than 2,500 kids participating. They raised more than $51,000 for youth baseball in Ontario.
Hancock, a first-time coordinator whose son had participated in Blue Jays Academy events in previous years, said he was impressed by the quality of instruction his son had received. He therefore jumped at the opportunity to host an instructional clinic in Peterborough.
"In the experiences we've had," Hancock said, "I've always thought [the Honda Instructional Clinics] are a great opportunity to expose a large number of kids to some great fundamental instruction.
"The minor-mosquito coaching staff for the Peterborough Tigers, it was our idea to bring this here. We certainly had full support of the Peterborough Baseball Association, and the city was a great supporter as well. They were willing to do whatever they could to help us bring it here and make it a successful venture."
Bruno has already hosted four Blue Jays Instructional Clinics (three in Brampton and one in Mississauga). But despite Hancock and Bruno's past experiences with the clinics, the response from players and community members in 2017 far exceeded their expectations.
The event in Brampton had to be capped at 150 participants, but, according to Bruno, that was only a sliver of the overall interest.
"We could have turned this year into a super-camp," Bruno said. "There were people calling me to the point where we had a waiting list to get in."
Although Hancock was a first-time host, the interest from the community of Peterborough was just as profound. His was the first clinic to sell out, with more than 190 participants.
"We were really pleased with the feedback we got," Hancock said. "The response rate was incredible. It filled up quick, beyond anything that we had even anticipated, so we take that as an indicator of how popular the game is here. We were able to sell it out with very little need to promote it on our own."
Hosting the Peterborough event at the impressive, new Trent Sports Fields, an outdoor complex (complete with two diamonds) that opened in 2016 at Trent University, added to the excitement.
Admittedly, the venue made the clinic that much more special for Hancock, the city of Peterborough, and the Toronto Blue Jays organization, seeing as the Trent Sports Fields was a part of Jays Care Foundation's "Field of Dreams Project," which helps fund and improve local baseball facilities across Canada.
Jays Care donated $100,000 to Trent University prior to the complex's construction, essentially paying for state-of-the-art lights to maximize field-time not only for the university but for the youth teams in the area.
"With the clinic we hosted, it was awesome to have the Jays come and see the diamond that they helped contribute to building," Hancock said. "I know in our community ball diamonds are certainly at a premium."
As youth baseball continues to grow in Peterborough and elsewhere, Hancock knows that more fields will be needed to keep up with the rising demand. He believes that a portion of the money raised from the Blue Jays instructional clinics should continue to fund the construction and upkeep of similar projects.
"Those facilities, especially in a community like ours, are really important to provide quality places for the kids to practice, and to practice more frequently ... Even in our grass-roots house-league, having more opportunities to play on better quality diamonds is going to help grow the game."
For Bruno and the local Brampton baseball associations, the funds raised through the Honda Instruction Clinic also provide unique opportunities for expansion, albeit in a slightly different way.
"I always had the intention that to grow the game the money that goes back to the association should go to players that may not have the funds or the means to participate as far as buying equipment, uniforms, and all those expenses that go with playing baseball," he said. "Talking with the executives in Brampton, they decided that that was a very good place to put the money -- to give back to the community to people who can't afford to play the game or can't afford to travel with teams."
Despite the myriad ways the funds could help youth baseball in his community, Bruno was adamant that it directly assist those who, for whatever reason, may lack the means to get involved.
"There is no reason why someone who wants to play the game should not be able to," Bruno stressed. Luckily, with passionate community leaders like Bruno and Hancock, coupled with the partnership of the Toronto Blue Jays Baseball Academy, more and more Canadian youth are being exposed to the sport.
"I just feel that there is a ton of good kids, a ton of good players out there," Bruno said. "And I don't think that baseball in Canada is getting the publicity or the amount of credit that hockey does. My passion has always been trying to bring baseball to that level, and if it's just a little shred that I can contribute, then that's enough for me.
"But," Bruno was quick to add, "I still want to do more."
Of course, that may sound like a lofty goal, and the sport of hockey may very-well forever be Canada's Game, but thanks to grass-roots efforts such as the clinics put on by the Blue Jays Baseball Academy, there is no denying that the interest in America's Pastime is steadily creeping back north.
Tyler King is a writer and blogger for the Canadian Baseball Network.