Stroman among 8 Blue Jays to avoid arbitration
Tepera headed to hearing after being unable to reach deal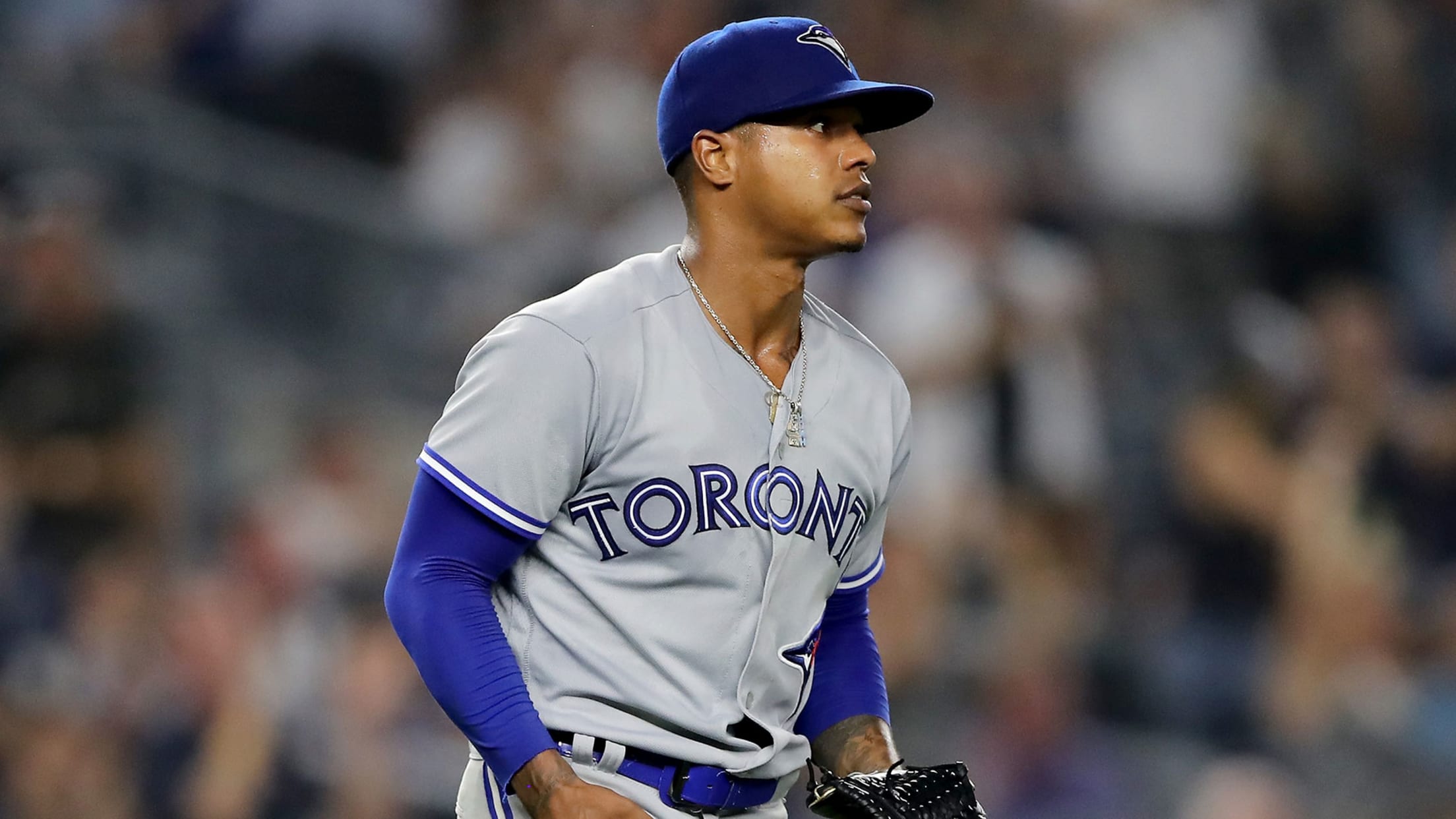 TORONTO -- For the first time in three years, the Blue Jays have avoided an arbitration showdown with right-hander Marcus Stroman, but the same cannot be said about reliever Dennis Tepera.Toronto avoided arbitration with Stroman by signing him to a one-year deal worth $7.4 million. The Blue Jays also reached
TORONTO -- For the first time in three years, the Blue Jays have avoided an arbitration showdown with right-hander Marcus Stroman, but the same cannot be said about reliever Dennis Tepera.
Toronto avoided arbitration with Stroman by signing him to a one-year deal worth $7.4 million. The Blue Jays also reached one-year agreements with Ken Giles, Joe Biagini, Brandon Drury, Devon Travis, Aaron Sanchez, Randal Grichuk and Kevin Pillar prior to Friday's deadline to exchange salary figures in advance of arbitration.
Tepera appears headed for a hearing during his first year of arbitration eligibility. This would mark the fourth consecutive year the Blue Jays have gone to arbitration with a player after previously going 17 years without a case.
"We're going to potentially one hearing, with Ryan Tepera," Blue Jays general manager Ross Atkins said Friday night. "I don't see any scenario in which we're not at this point and all of the other cases are settled."
Perhaps the most positive news for Toronto is that it reached a deal with Stroman, who had gone through arbitration each of the last two years. In 2017, Stroman won his case and received $3.4 million, but the opposite was true last year as the Blue Jays came out on top, which resulted in Stroman being paid $6.5 million instead of $6.9 million.
The process last spring led to some bad blood between the two parties. Shortly after the independent arbiter announced his decision, Stroman went on social media and voiced his displeasure about the entire process by tweeting: "The negative things that were said against me, by my own team, will never leave my mind."
The Blue Jays have avoided a repeat of that drama as the deal came just shortly prior to Friday's 1 p.m. ET deadline. New agreements are allowed right up until the point an arbitration hearing begins, but the Blue Jays have been operating for several years as a file-and-trial team, which essentially prohibits that from happening.
Teams that use a file-and-trial strategy approach the arbitration figure exchange as a hard deadline. If the player and club are unable to avoid arbitration prior to exchanging salaries, the club no longer negotiates one-year deals with that player. Exceptions are made for multi-year extensions and sometimes by adding a club option to a one-year deal.
All of that likely means that Tepera is destined for a hearing this spring. This marked his first year of arbitration eligibility after he made approximately $575,000 last season. Tepera is coming off a season in which he posted a 3.62 ERA while striking out 68 over 64 2/3 innings.
Giles receives a nice bump in pay, as his 2019 salary jumps from $4.6 million to $6.3 million. Grichuk goes from $2.6 million to $5 million, Sanchez goes from $2.7 to $3.9 and Pillar goes from $3.25 to $5.8, while Travis ($1.95 million), Drury ($1.3 million) and Biagini ($900,000) get raises after being close to the Major League minimum.