Cardinals icon Gibson is fan of righty Flaherty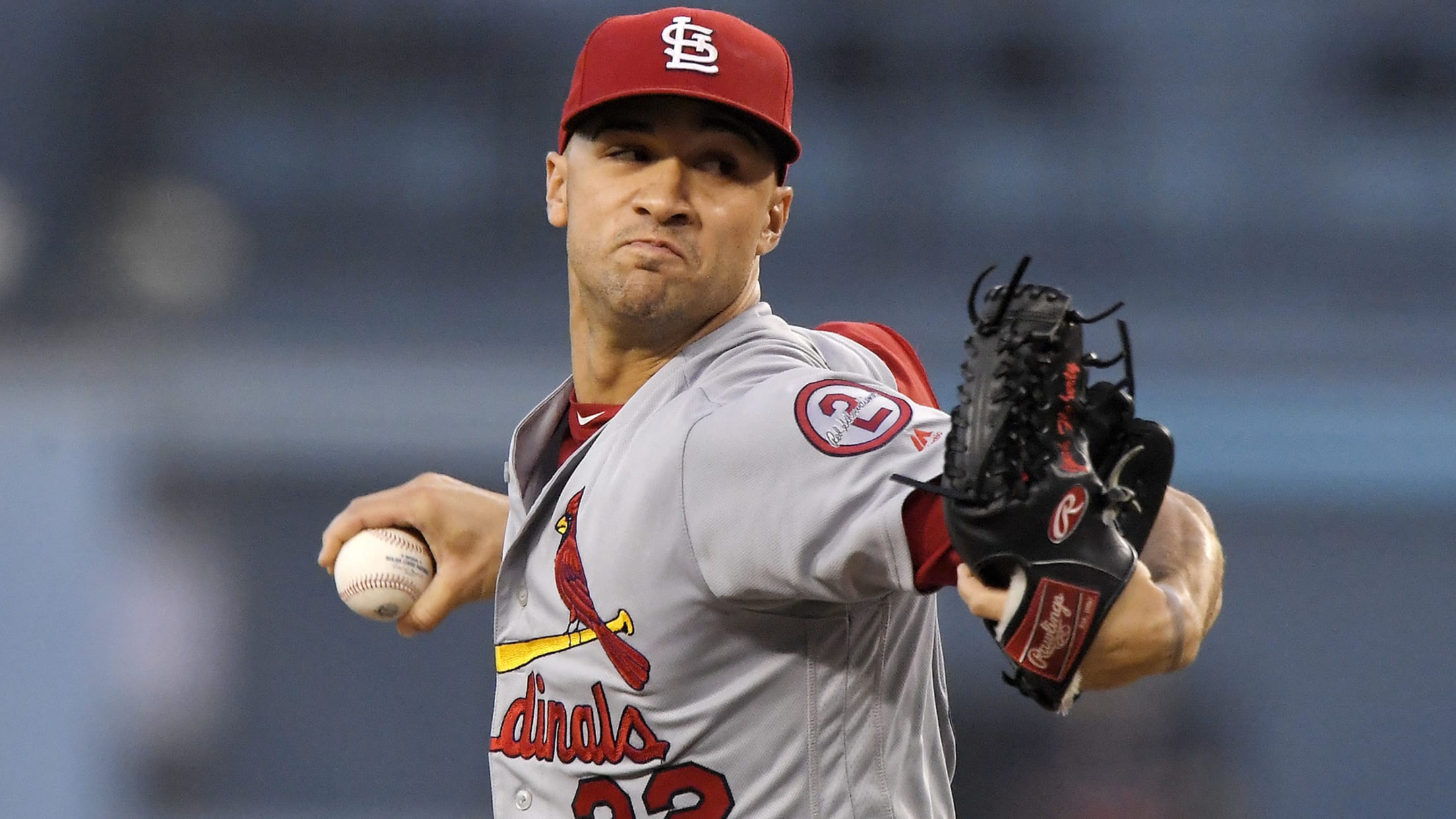 St. Louis Cardinals starting pitcher Jack Flaherty throws during the first inning of the team's baseball game against the Los Angeles Dodgers on Wednesday, Aug. 22, 2018, in Los Angeles. (AP Photo/Mark J. Terrill) (Mark J. Terrill/AP)
DENVER -- For 5 1/3 hitless innings last week at Dodger Stadium, the promise of Jack Flaherty's (Flare) rookie season was thrust onto one of baseball's biggest stages. But it was a week earlier that the 22-year-old caught the attention of another Cardinals' righty, this one 60 years his senior
DENVER -- For 5 1/3 hitless innings last week at Dodger Stadium, the promise of Jack Flaherty's (Flare) rookie season was thrust onto one of baseball's biggest stages. But it was a week earlier that the 22-year-old caught the attention of another Cardinals' righty, this one 60 years his senior and decorated with several of the sport's highest honors.
When Flaherty learned, two weekends ago at Busch Stadium that this new admirer would like to meet, he wasted no time. Flaherty stopped what he was doing and bolted from the clubhouse to the Cardinals dugout. There, a right hand long immortalized in baseball lore met his.
:: Players' Weekend presented by Valspar Stain ::
"I know who you are," Bob Gibson told him. "I've been watching you."
• Cardinals Players' Weekend gear
Flaherty's appreciation for baseball history is notable. He's well versed in its stars and stories, and has a propensity to revere the game's royalty, especially the type he wasn't lucky enough to see. His favorite players growing up were Ken Griffey Jr., whom he never saw make an All-Star team, and Derek Jeter, who won his first championship a year after Flaherty was born.
• Cardinals' nicknames for Players' Weekend
He'd only read about, heard of and watched grainy highlights of Gibson, but enough to know "that's a legend."
"That's not just some other guy," Flaherty said. "That's a legend right there."
Now Gibson, at Busch for the club's Hall of Fame induction ceremony, was seeking out Flaherty. The Hall of Famer was a fan.
"We talked pitching. He said, 'I like what you're doing. You have a real good slider,'" Flaherty recalled. "I asked him what his mentality was every time he went out, how he went about throwing nine innings every time, how he went about managing his time in between starts."
The two spoke for roughly 10 minutes. Afterwards, Gibson left his phone number on a piece of paper in Flaherty's locker, leaving the invitation open for their conversation to continue.
"That was something, for me, that was special," Flaherty said. "That's something I'll always remember."
Around the horn
• Though he was initially slated to make his fifth rehab appearance Sunday, Adam Wainwright (Waino) will now do so a day later, for Triple-A Memphis. Moving Wainwright to Monday allows the Cardinals to keep Daniel Poncedeleon (Poncedeleon) in line to potentially start Sept. 1, the next time they'll need a fifth starter. Poncedeleon will pitch Sunday for the Redbirds, with an eye toward rejoining the Cardinals rotation afterwards.
• Set to return shortly from the nerve irritation in his right bicep that's sidetracked his season, Dominic Leone (Dominator) made another rehab appearance at Memphis on Saturday. It marked the 10th for the righty, who has been sidelined since May 4. The Cardinals are expecting him back when rosters expand Sept. 1.
The kids are all right
For the first time in the affiliate's history, the Cardinals' Dominican Summer League team claimed a playoff berth this week after winning the DSL South with a 51-21 record. The team was led by 17-year-old Malcom Nunez, who won the league triple crown by batting .415 with 13 home runs and 59 RBIs.