Melvin doling out rest for A's down stretch
Rotation pushed back, Bassitt set for start Sunday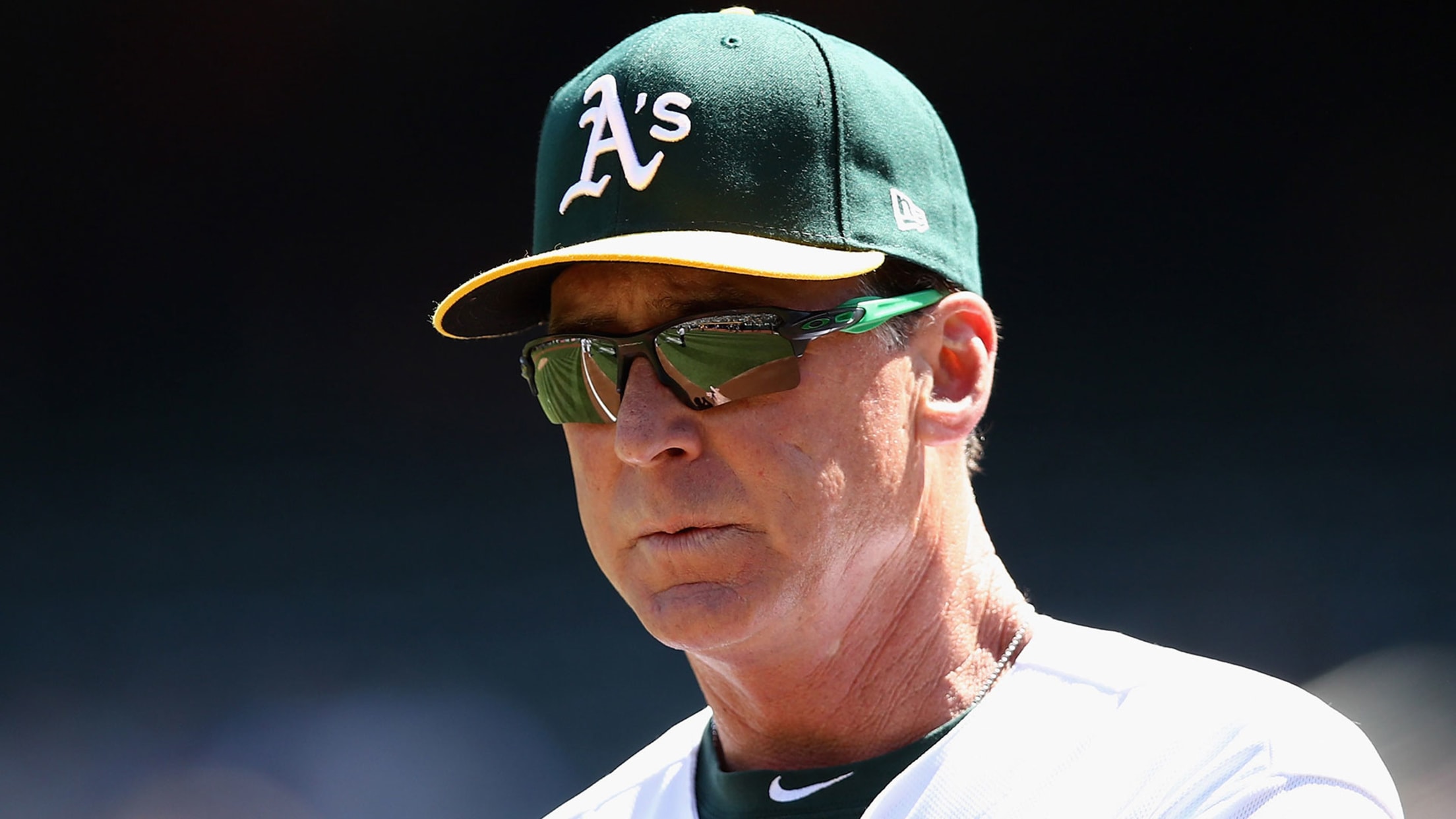 MINNEAPOLIS -- With the A's in the midst of a marathon stretch of games that will leave them without a day off until Sept. 6, manager Bob Melvin is working on getting Oakland's players rest however he can.On Saturday, he announced that part of that plan will include pushing back
MINNEAPOLIS -- With the A's in the midst of a marathon stretch of games that will leave them without a day off until Sept. 6, manager Bob Melvin is working on getting Oakland's players rest however he can.
On Saturday, he announced that part of that plan will include pushing back his starting rotation. The A's will recall right-hander Chris Bassitt (C Bass) from Triple-A Nashville to start Sunday's series finale vs. the Twins.
:: Players' Weekend presented by Valspar Stain ::
That will bump Brett Anderson (Noon), who was slated to start Sunday, to Monday's series opener vs. the Astros in Houston.
"We're gonna push everybody back a day," Melvin said. "You know, through this stretch we're trying to give these guys an extra day."
Oakland has had the luxury of turning to a loaded bullpen when it needs to, after acquiring Jeurys Familia, Shawn Kelley and Fernando Rodney recently. But Melvin wants to ensure his starters are fresh for the stretch run as the A's battle the Astros for first place in the American League West.
• Add A's Players' Weekend gear to your collection
"I think it's more just a matter of rest," Melvin said. "We've been pretty good about doing -- what the schedule allows you to do this year -- is give some guys some extra rest. We have been leaning on them a little more here recently. So, we want to make sure these guys are fresh down the stretch. 'Bass' is pitching pretty well down there at this point, so he'll get the start tomorrow. We won't go with a six-man rotation."
In six starts with Oakland this season, Bassitt is 2-3 with a 3.38 ERA and 25 strikeouts while walking just 12 batters. He owns a 4.35 ERA in 17 appearances at Triple-A, and most recently tossed four innings and allowed two runs on Aug. 21.
The 29-year-old righty made his last start with the A's on July 11. Oakland is currently midway through a stretch of 20 games in 20 days. The A's are 5-3 thus far during that span.
Melvin is working to get Oakland's position players a break as well; Matt Olson (Oly), who has played in all 129 games this season, was not in Saturday's starting lineup.
"We're trying to get some guys some days off here, especially a guy like Matt who has played every single game," Melvin said. "Doesn't mean he's gonna get the whole game off; there's so many ways he can help you, whether it's pinch-hitting or defense late. We'll see where it goes. I'd like to be able to give him a day off. He doesn't want anything to do with it, but talking to the training staff, there are a few guys that we will look to maybe try to do this with. Today is [Olson's] day."
Jarrid Denney is a reporter for MLB.com based in Minneapolis.