Uecker reflects on end of Fielder's career
Voice of the Crew says former Brewers slugger will always be one of his favorites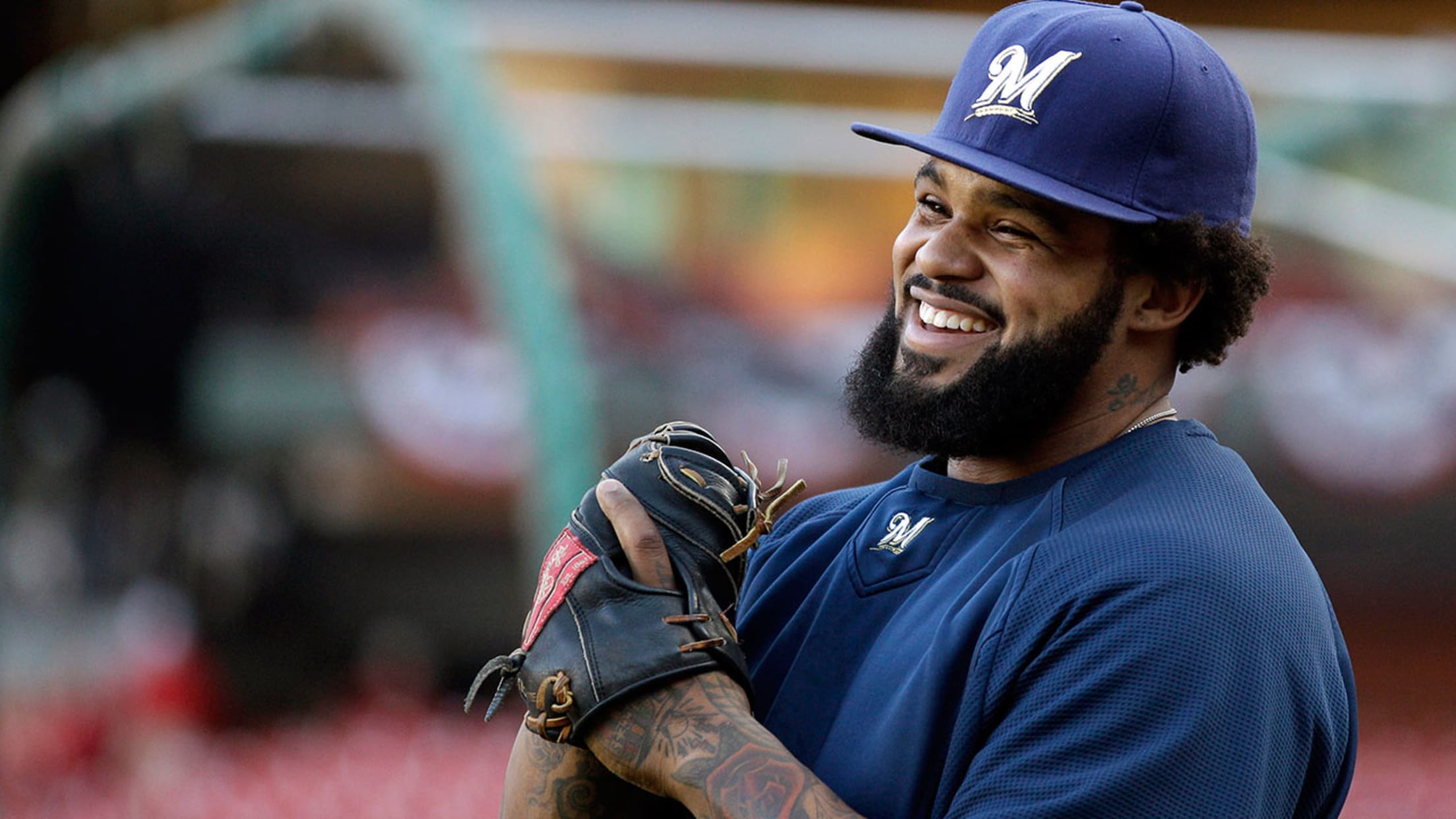 Over seven seasons in Milwaukee, Prince Fielder hit 230 home runs, third in franchise history behind Ryan Braun and Robin Yount. (Getty)
MILWAUKEE -- The big smile graced Miller Park first, but it was the big bat that fans remember most about Prince Fielder, the former Brewers slugger whose Major League career has reached an abrupt end.A second neck surgery in two years will force the end of Fielder's playing career, sources
MILWAUKEE -- The big smile graced Miller Park first, but it was the big bat that fans remember most about Prince Fielder, the former Brewers slugger whose Major League career has reached an abrupt end.
A second neck surgery in two years will force the end of Fielder's playing career, sources told MLB.com's T.R. Sullivan. Fielder's current team, the Rangers, did not confirm the news, which was first reported by MLB Network's Ken Rosenthal. The team scheduled a press conference for Wednesday.
Drafted seventh overall by the Brewers in 2002, Fielder hit .282 with 230 home runs 656 RBIs over parts of seven seasons in Milwaukee. He ranks third on the franchise's home run list behind former teammate Ryan Braun and Hall of Famer Robin Yount, is sixth in club history with 439 extra-base hits and seventh in RBIs. Among players to make at least 2,500 plate appearances in a Brewers uniform, Fielder ranks first with a .929 OPS and a .390 on-base percentage.
Fielder's 50 home runs in 2007, 141 RBIs in 2009 and 114 walks in 2010 are single-season franchise records. His 87 extra-base hits in '07 tied Yount's record from 1982, when Yount was American League MVP. Fielder owns the top two seasons in franchise history for home runs, the top two seasons for OPS, and the top three seasons for walks. He's also the only player in franchise history to play all 162 games in multiple seasons.
"I remember one day I was doing the Kenny Macha show," Brewers broadcaster Bob Uecker said, referring to the former Brewers manager. "Macha tells me he was giving Prince a day off. I said, 'You haven't told him yet?' He said, 'No, but I'm going to.'
"I looked at him and I said, 'Kenny, I can tell you right now, that ain't gonna happen. He might kick your [rear end].'"
Sure enough, Fielder played that day. He set a Brewers record by playing in 374 consecutive games from 2008-2012 before sitting out a game in Houston with the flu. Fielder was so sick that the Astros team doctor administered intravenous fluids, and Fielder still lobbied for a spot in the lineup.
When he did return to action, Fielder started a new streak that spanned 547 games and three teams -- the Brewers, the Tigers (who signed him to a free agent mega-contract in January 2012) and the Rangers (who traded for Fielder in November 2013). The 547-game streak, which ended with the onset of his neck woes, is the 25th-longest in Major League history.
"He played so hard all the time," Uecker said. "If he hit a bouncer back to the mound, he ran his butt off. Every time. That's the one thing that people should remember about Prince, and I think once people sit back and read this, they will say to themselves, 'That is right.' He always ran hard. He played hard. I just liked him, and I appreciated what he did. I played. I know what it is.
"I'm sad, I really am. I talked to him in the spring when they came over the play in Maryvale. We had a really good talk about his family and himself and how good he felt, and how things were going to be better. It didn't happen. But he'll always be one of my favorite guys."