Powell will be out 'weeks' with knee sprain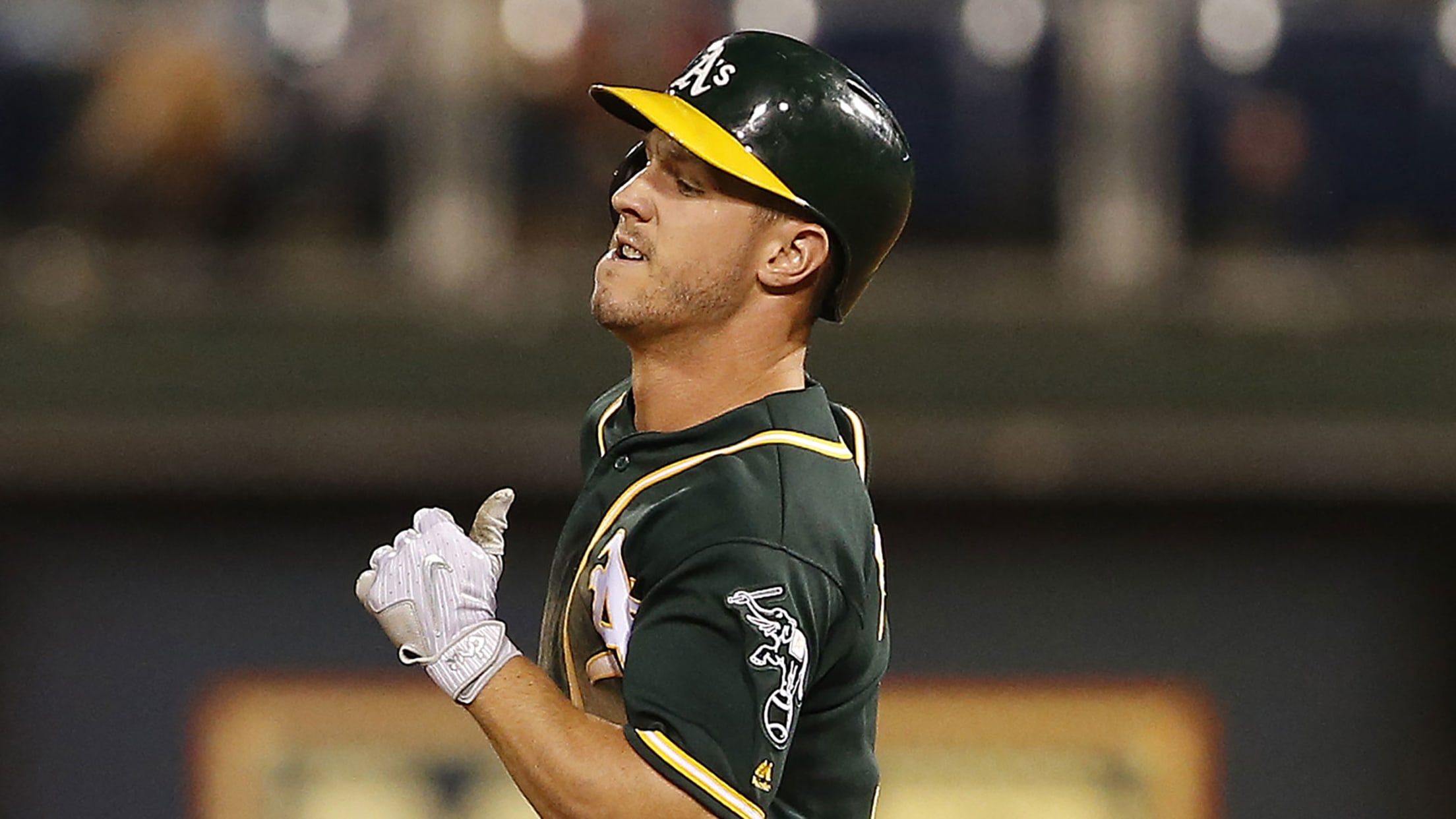 LOS ANGELES -- The A's will be without outfielder Boog Powell longer than expected.Powell, who returned to Oakland on Monday for an MRI exam on his right knee, has a Grade 1 ligament sprain and will be out "weeks, not days," according to A's manager Bob Melvin."Whether it's three weeks
LOS ANGELES -- The A's will be without outfielder Boog Powell longer than expected.
Powell, who returned to Oakland on Monday for an MRI exam on his right knee, has a Grade 1 ligament sprain and will be out "weeks, not days," according to A's manager Bob Melvin.
"Whether it's three weeks or so of just getting treatment, that's probably a round figure for that, and then it'll obviously take him a little bit to get back," Melvin said. "So it's maybe a bit longer than we originally anticipated."
Powell crashed into the outfield wall in Anaheim on Friday but incurred his injury when he caught a spike while running the bases later in the game.
The 25-year-old was batting .167 in his first seven games with the club after earning his first career Opening Day roster spot.
"He worked hard to get this spot," Melvin said. "I know he was pretty excited about it, and he was getting a chance to start and play against right-handed pitching. You do feel bad for him, but he'll work his way back. He's a fighter. I know he's a little bit down in the dumps right now, but he'll fight his way back and he'll be here again soon. But it's a little bit disappointing early in the season when you have that starting center-field job, to lose it because of injury."
With both Powell and Chad Pinder (left knee) lost to the disabled list, the A's could extend playing time to Trayce Thompson and Mark Canha, though both were left out of Tuesday's starting lineup against Dodgers left-hander Hyun-Jin Ryu.
Thompson pinch-hit for starter Sean Manaea in the sixth inning of Tuesday night's 4-0 loss to the Dodgers, striking out vs. Ryu in his A's debut. He's expected to draw his first start in green and gold opposite another Dodgers southpaw, Alex Wood, on Wednesday.
Phegley back in action
A's catcher Josh Phegley began a rehab assignment with Class-A Advanced Stockton on Tuesday, going 0-for-3 with two strikeouts at designated hitter. He's slated to DH for the Ports again on Wednesday, before shifting his rehab stint to Triple-A Nashville.
Phegley broke a pair of fingers on his right hand nearly a month ago.
Jane Lee has covered the A's for MLB.com since 2010.