Powell placed on DL, heads to Oakland for MRI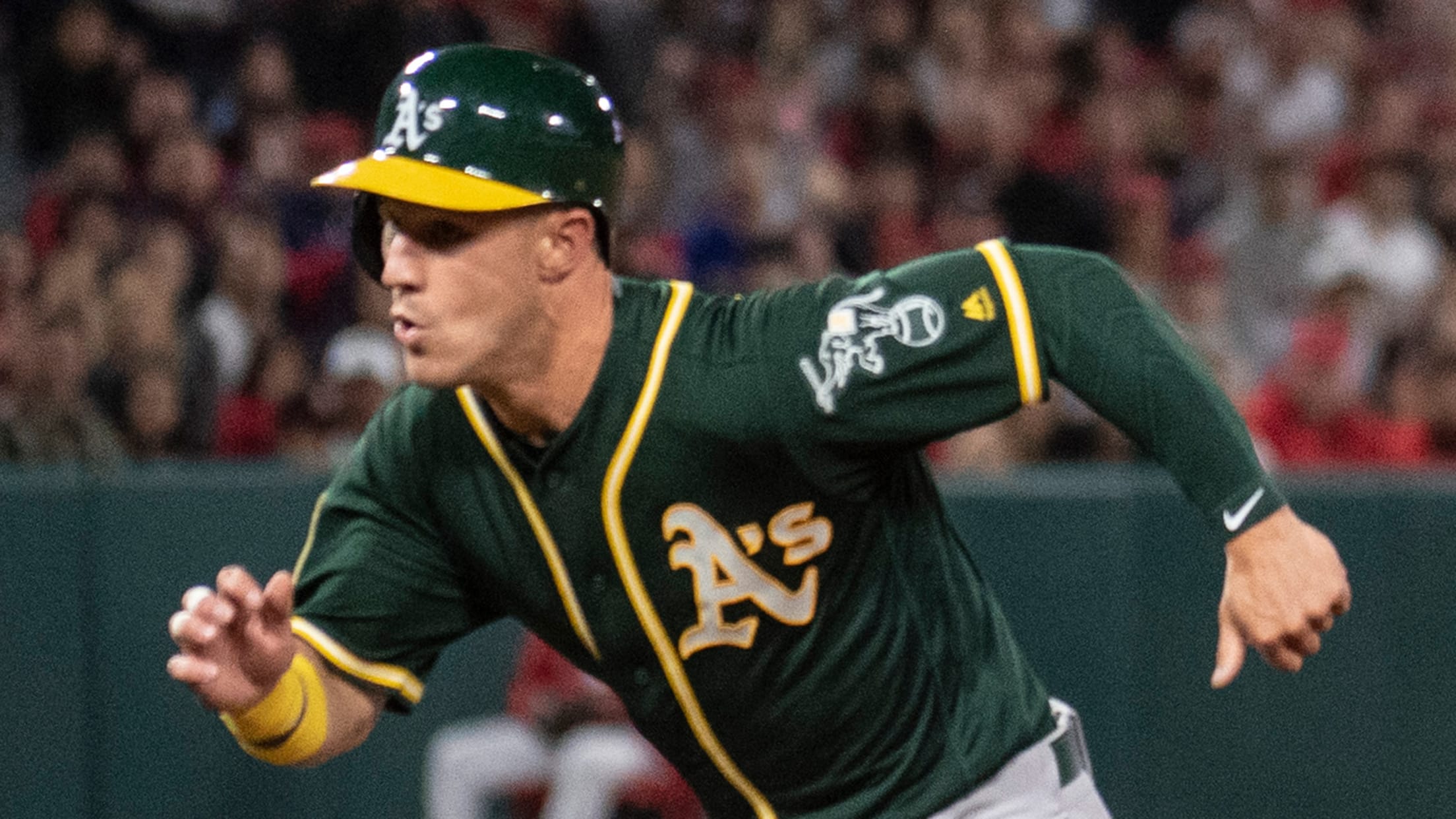 ANAHEIM -- A's outfielder Boog Powell will return to Oakland for an MRI on Monday and be placed on the 10-day disabled list with a sprained right knee, the club revealed after Saturday night's 7-3 victory over the Angels.Powell crashed into the wall on defense in Friday night's game at
ANAHEIM -- A's outfielder Boog Powell will return to Oakland for an MRI on Monday and be placed on the 10-day disabled list with a sprained right knee, the club revealed after Saturday night's 7-3 victory over the Angels.
Powell crashed into the wall on defense in Friday night's game at Anaheim, but he actually hurt himself later on the basepaths when he caught a spike in the dirt, according to manager Bob Melvin.
The A's also placed Chad Pinder on the DL earlier Saturday after the outfielder suffered a bone bruise when he hyperextended his left knee in Thursday's game at home against the Rangers. Infielder Franklin Barreto was called up to take Pinder's roster spot, and Melvin said Barreto could be asked to play some outfield.
The A's also officially added outfielder Trayce Thompson to the roster on Saturday.
"The timing is good for [Thompson] to be here right now," Melvin said. "Number one, we need another outfielder, and number two, we have some lefties coming up."
Doug Padilla is a contributor to MLB.com and covered the A's on Saturday.