Both Yanks-Nats games PPD, moved to June 18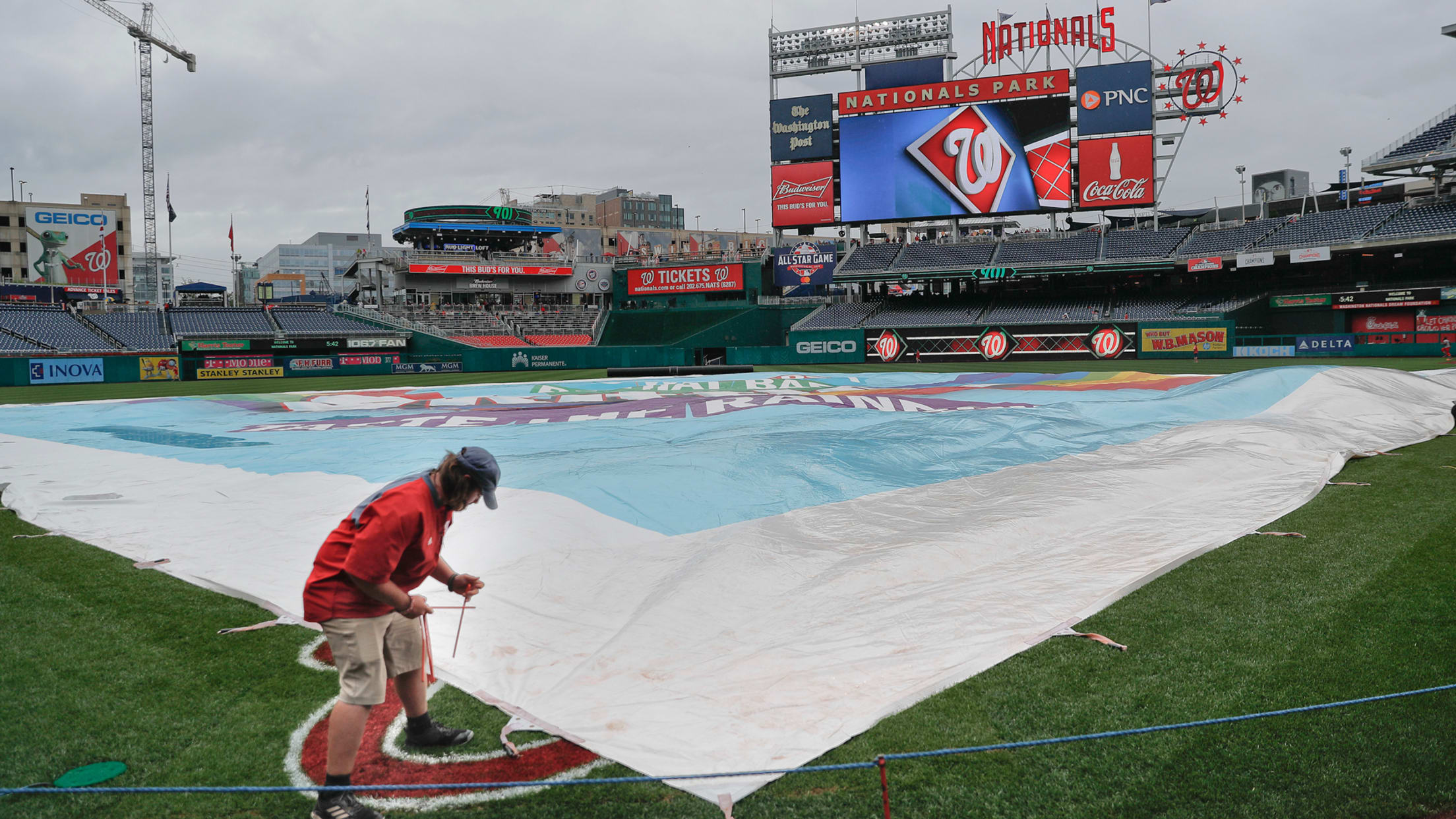 WASHINGTON -- The Yankees will make a return trip to the nation's capital in June, as both games of their Interleague series against the Nationals are scheduled to be completed on June 18.The Nationals announced that the contests will resume at 5:05 p.m. ET on that date. New York and
WASHINGTON -- The Yankees will make a return trip to the nation's capital in June, as both games of their Interleague series against the Nationals are scheduled to be completed on June 18.
The Nationals announced that the contests will resume at 5:05 p.m. ET on that date. New York and Washington will pick up Tuesday's suspended game in the bottom of the sixth inning, tied at 3.
The clubs had been scheduled to play a 7:05 p.m. ET contest on Wednesday; that game has also been postponed due to inclement weather.
"You've got to deal with it," Giancarlo Stanton said. "It'd be worse if we were just sitting around here all day and they banged it. We got good notice. We'll get a little workout in, get what we need cleaned up and play when the weather is ready."
Though both clubs are off Thursday, Yankees manager Aaron Boone said that the game(s) could not be played then due to hotel issues, as well as a previously scheduled event at Nationals Park.
"I was just told definitively that Thursday is not an option," Boone said.
For the Yankees, the makeup date erases an off-day in what would have been a nine-game homestand. New York will play an afternoon game against the Rays on June 17, travel to Washington, then return home on June 19 to open a three-game series with the Mariners.
New York also has a June 4 doubleheader scheduled in Detroit, making up a pair of postponements from April.
"It's a challenge, but one we've got to meet here," Boone said. "Luckily, the guys in that room are really good at dealing with stuff."
Carsten Sabathia had been scheduled to start on Wednesday. He will instead take the ball Friday at Kansas City, to be followed by Luis Severino on Saturday and Sonny Gray on Sunday.
Boone said that Domingo German will be available in relief for the Royals series, with an eye toward starting Tuesday in Texas. Masahiro Tanaka is scheduled to open that series against the Rangers.
"[The rainouts are] not perfect or ideal, but in the end, we'll take advantage of it from a rest standpoint," Boone said. "It allows us to reset our 'pen a little bit. We'll just look at it as a good chance to rest some of our guys."