Ausmus, Avila hope Tigers find consistency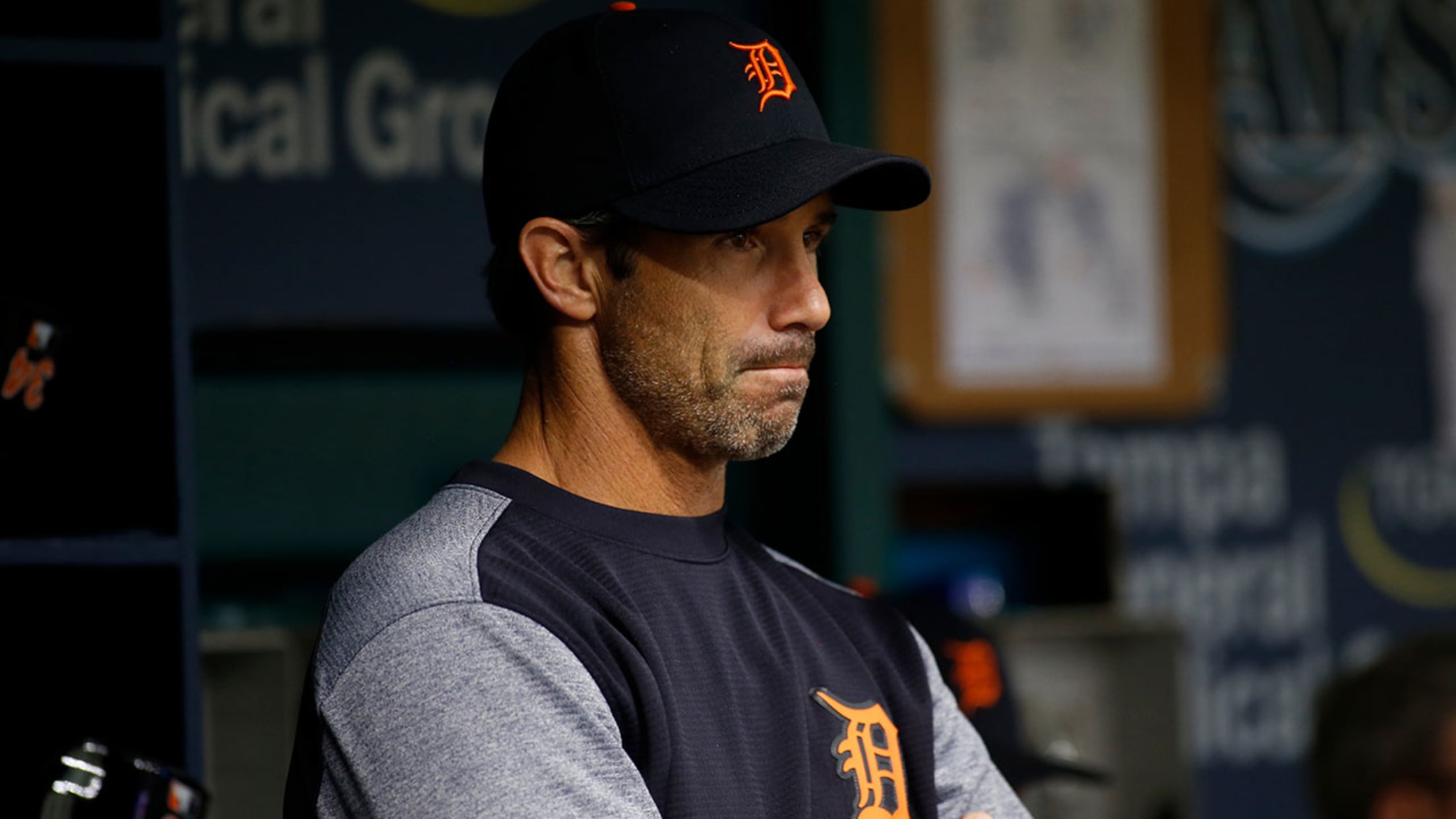 With a disproportionate number of road games so far, Brad Ausmus is not "overly concerned about being three games under .500 right now." (Getty)
DETROIT -- Tigers GM Al Avila and manager Brad Ausmus are tired of talking about Detroit's lengthy road trip, in which Detroit (25-28) won four of 11 games in a 10-day stretch. Neither of them want to use that excuse for their team, which finds itself bound to inconsistency with
DETROIT -- Tigers GM Al Avila and manager Brad Ausmus are tired of talking about Detroit's lengthy road trip, in which Detroit (25-28) won four of 11 games in a 10-day stretch. Neither of them want to use that excuse for their team, which finds itself bound to inconsistency with two months left before the non-waiver Trade Deadline on July 31.
"Right now, we're not happy with where we're at, obviously," Avila said of the Tigers, who haven't been more than two games above .500 since April 25.
There's no quick diagnosis for Detroit, which has seen its starters, relievers and hitters all in flux at varying points through two months. The Tigers had an MLB-worst 5.19 ERA in April before posting a middle-of-the-pack 4.29 ERA in May. The team batting average went from .249 to .234 in the same span.
"It hasn't been one great, huge hole that you say to yourself, 'How do we fix that?'" Avila said. "I think right now, everything that we've gone through is fixable right here in house."
If the Tigers still consider themselves playoff contenders at the Trade Deadline, Avila said it would be a "long shot" to add salary. Detroit entered the season with the second-highest payroll in MLB at $199.75 million, as reported by The Associated Press.
On the other end of the spectrum, if the Tigers are struggling to keep up in the playoff race by the end of July, their most valuable trade asset might by impending free agent J.D. Martinez. Avila wasn't ready to speak directly about the future of his slugging right fielder just yet.
"I think the J.D. Martinez situation, it'll play out on its own," Avila said. "That's the way I look at it. Obviously we want him to play great, we want him to hit, and hopefully he does."
After 31 road games so far, tied for the most of any team in the league, the Tigers have a chance to turn a corner at home, where they'll play 12 of their next 15 games. Ausmus said he believes you need a full season to know what kind of team you have, but that the upcoming home-heavy schedule could put the team in a better position.
"Now's a time that we should get rolling," Ausmus said. "But I'm not going to be overly concerned about being three games under .500 right now."
Jordan Horrobin is a reporter for MLB.com based in Detroit.