Healthy Zimmer 'ready to make an impact'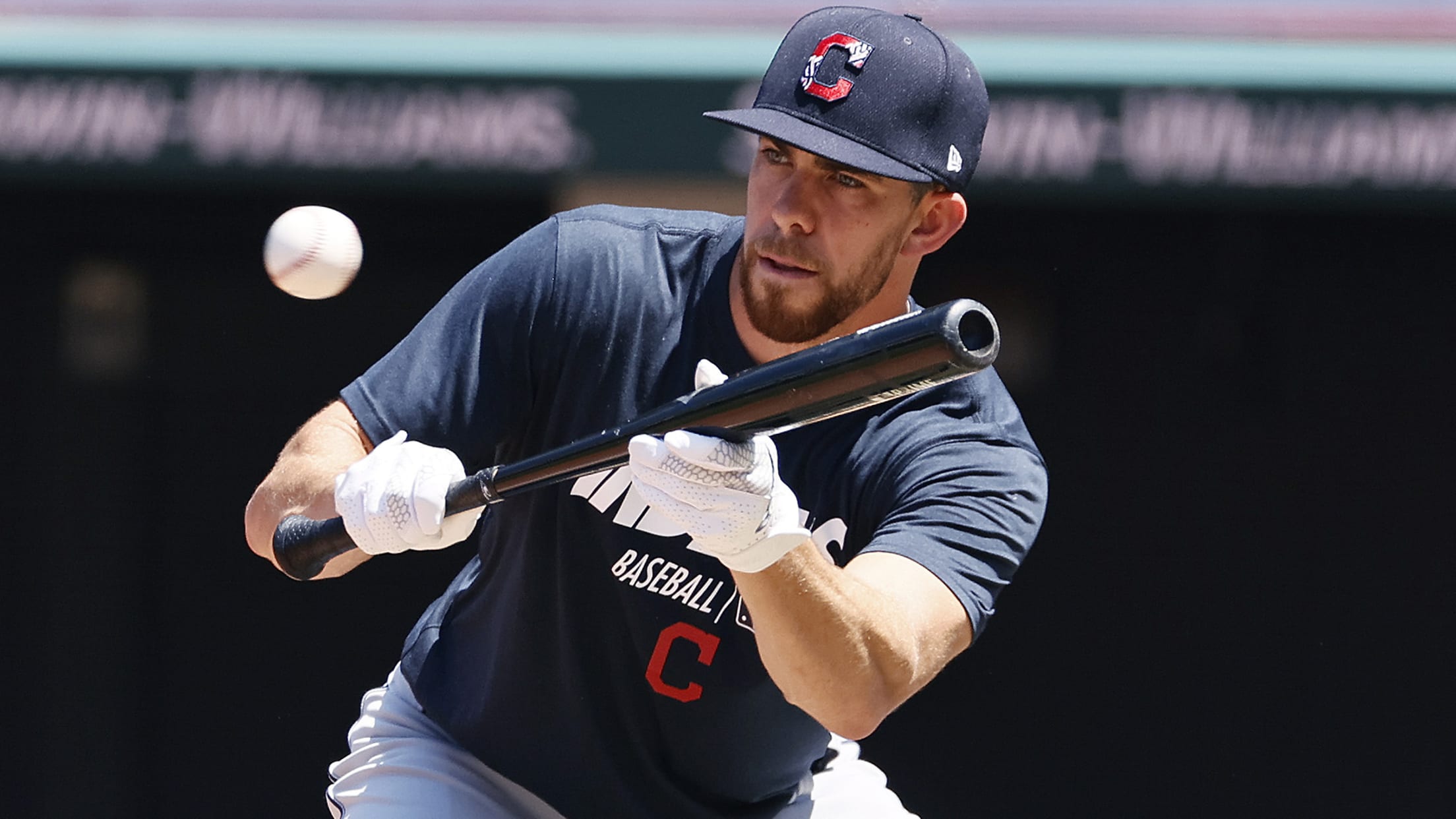 CLEVELAND -- Outfielder Bradley Zimmer played in 101 games in his rookie season (2017), but since then his big league career has been marred by injuries that permitted him to play in just 43 contests over the last two years. He entered 2020 at full strength and was ready to
CLEVELAND -- Outfielder Bradley Zimmer played in 101 games in his rookie season (2017), but since then his big league career has been marred by injuries that permitted him to play in just 43 contests over the last two years. He entered 2020 at full strength and was ready to compete for a spot on the Major League roster when the COVID-19 pandemic put everything on hold. Now he has no choice but to endure another shortened year.
Zimmer knows his situation isn't unique. There are plenty of players who have to fight for playing time in a 60-game season after spending countless hours rehabbing over the past year, but Zimmer's road has extended over multiple seasons. In 2018 he had problems with a rib contusion before he underwent season-ending shoulder surgery in July. After missing nearly all of 2019 recovering from the procedure as well as oblique strains, he returned to the Indians in September but made only nine big league appearances.
"It's tough," Zimmer said. "I wish injuries upon nobody. It's a brutal time to miss being on the field and having to watch. I think it gives you more encouragement once you are healthy, and motivation to be back and where I can be."
During his time in the Majors last season, he didn't seem comfortable at the plate, and wanted to make some adjustments to his swing. He worked throughout the offseason, Spring Training and the three-month break from baseball and feels like his swing has reached the point where it needs to be.
"I'm as comfortable as can be," he said. "I worked really hard in the offseason and during quarantine to be ready to go here. I feel really good. Been seeing it live the last couple of days. Swinging the bat well. So I'm in a good spot."
But where exactly does Zimmer fit into the Indians' puzzle? The Tribe has 10 outfielders on their 40-man roster, and all reported to Progressive Field to compete for a spot on the 30-man. With Oscar Mercado, Franmil Reyes, Domingo Santana, Tyler Naquin and Jordan Luplow all likely ahead of Zimmer in the pecking order, what's the message to a player who's worked his way back from an injury but may not have an open spot to take on the roster right away?
• Notes: Franmil out of camp; sim game for Cookie
"I don't have the answer yet," manager Terry Francona said. "It would probably behoove me to have that answer in the next couple weeks. … The outlook we're trying to get our guys to take is, every time you have a chance to get better, try to. There will be some challenges. We know that. The staff [in Lake County] knows that. The more you stay in the moment, the better chance you have of enjoying your day."
The key for Zimmer this season will be to remain healthy. He entered Summer Camp with a tight hamstring that the Indians have been monitoring over the last few days. It hasn't restricted him, but the club is making sure not to push him too far.
"I think he's got four or five at-bats, he's hit I think two home runs and drove a ball to left field for a double," Francona said. "So he's swung the bat extremely well. The biggest thing with Zim is getting him healthy so he can stay on the field, because there's a lot to like in what he can do. It's been almost two years since he's really played a lot of baseball."
With injuries comes patience. And now that Zimmer may finally see the end of his long rehab road, it can be challenging to keep his composure and not try to do too much too soon to show he's ready to be back, especially when there's only going to be a limited time frame for him to get up to the Majors this year.
"I'm just trying to treat it like a normal season," he said. "The more you think about the schedule and timing, it is what it is. That's the way the season's going to be this year, and you just adapt. I'm as prepared as I can be. I'm ready to make an impact and play right away."