Nats agree to deals with 4th-, 5th-round picks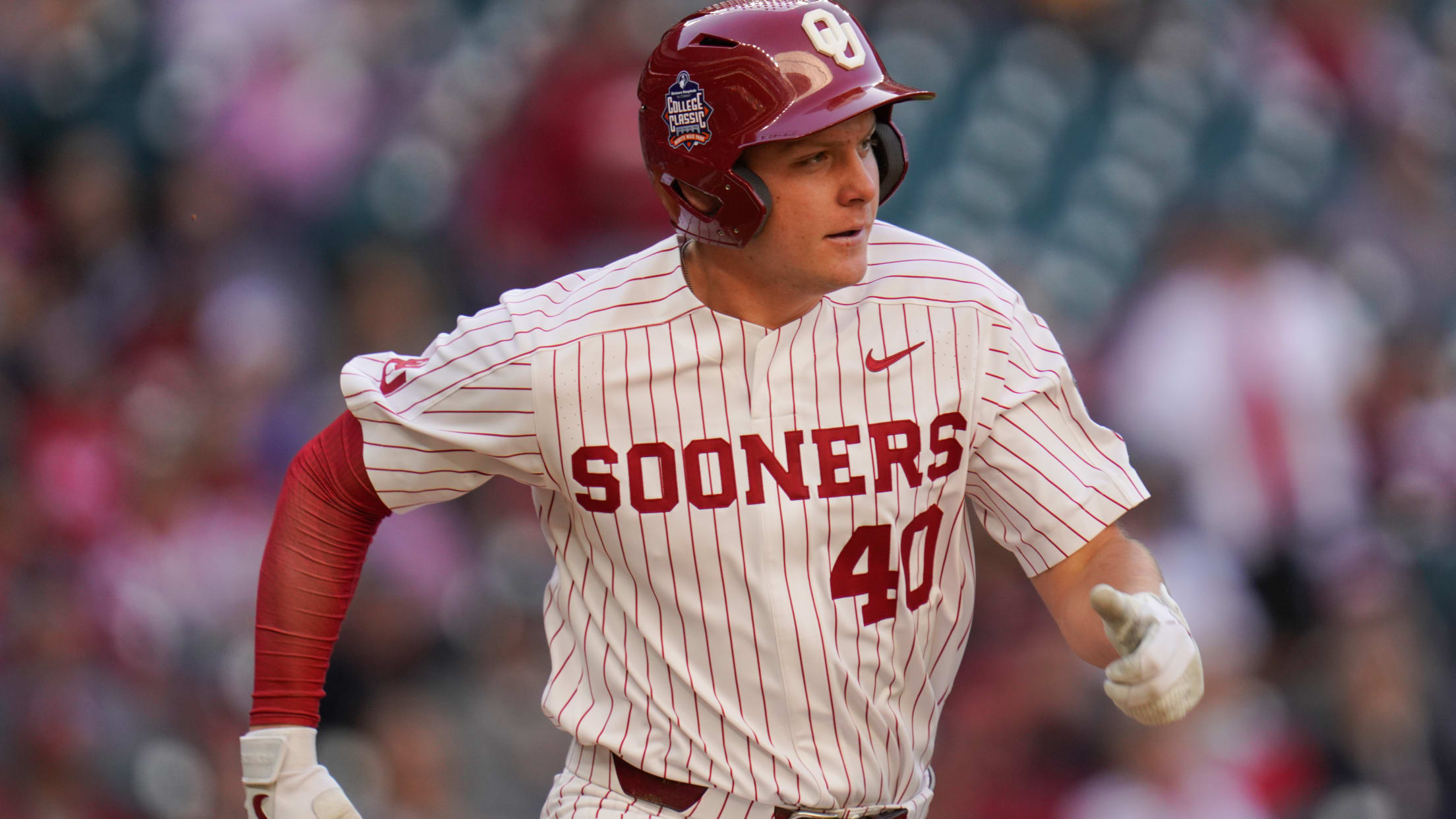 WASHINGTON -- Brady Lindsly didn't expect to hear his name called in the 2020 MLB Draft. Just days later, he agreed to a deal with the Nationals on Monday. Washington got started by signing its fourth- and fifth-round selections, catcher Lindsly and left-hander Mitchell Parker, pending physicals. The Nationals have
WASHINGTON -- Brady Lindsly didn't expect to hear his name called in the 2020 MLB Draft. Just days later, he agreed to a deal with the Nationals on Monday.
Washington got started by signing its fourth- and fifth-round selections, catcher Lindsly and left-hander Mitchell Parker, pending physicals. The Nationals have a pool of $6,647,700 to spend across their picks -- all of whom they've now agreed to terms with, per the club -- and they agreed with both Lindsly and Park for deals below their slot values, well ahead of the Aug. 1 deadline.
Per @jimcallisMLB, the #Nats have signed fourth-round #MLBDraft pick Brady Lindsly for $20K and fifth-rounder Mitchell Parker for $100K.

Here's a look at all of the @Nationals' 2020 picks, slot values and signing bonuses: https://t.co/CZwkzfOyrU pic.twitter.com/TZ21BtE5Fj

— MLB Pipeline (@MLBPipeline) June 15, 2020
The assigned value for Lindsly as the 123rd pick was $464,500. He signed for $20,000. The left-handed-hitting senior catcher from Oklahoma slashed .275/.360/.420 with an .850 OPS in a condensed 2020 season. Sooners head coach Skip Johnson praised Lindsly for his leadership abilities.
"Brady, he brings a lot of enthusiasm," Johnson said on a conference call last week. "He brings a lot of energy. He's a leader. He's a captain. He'll get after it."
Parker, the 153rd pick, signed with the Nats for $100,000. His assigned value was $346,800. Parker pitched to a 1.19 ERA with 64 strikeouts in 30 1/3 innings for San Jacinto College North (Texas) this past season. Previously drafted by the Cubs in 2018 (28th round) and the Rays in '19 (27th round), he had committed to Kentucky before being selected by the Nationals.
"It's a funky, unconventional delivery, mechanics," Kris Kline, Nationals assistant general manager and vice president of scouting operations, said of Parker's pitching. "It's deceptive. It's [an] overhand slot. It's 90 to 97, but he's going to pitch around 92, 93. He's got an above-average curveball. Right now, he commands the curveball better than the fastball."
The assigned values for the Nationals' remaining picks are right-hander Cade Cavalli (No. 22), $3.03 million; right-hander Cole Henry (No. 55), $1.31 million; shortstop Sammy Infante (No. 71), $884,200; and right-handed closer Holden Powell (No. 94), $618,200.